Flower-infused drinks have been around for centuries, but they're enjoying new popularity today!
Over the last couple years you may have seen flower-infused drinks popping up more frequently at bars and restaurants, and on television, social media and more. Flowers like rose, lavender, hibiscus, and daisy are leaving their mark on the shelves, but is this beneficial for florists?
With Spring just now arriving, why not learn how to floral infuse not only food but beverages as well!

Floral Drinks—Is it Possible?
Infusing floral notes into any beverage can be a simple process depending on the method you choose. Not only can you infuse flowers into drinks, but florals can use them as garnishes or rim dressing on glasses.
Oils that give flowers, herbs, and spices their aroma, flavor, and other beneficial properties, are soluble in alcoholic spirits, which makes them the perfect mix-ins for a cocktail that is functional and gives you that artistic feeling!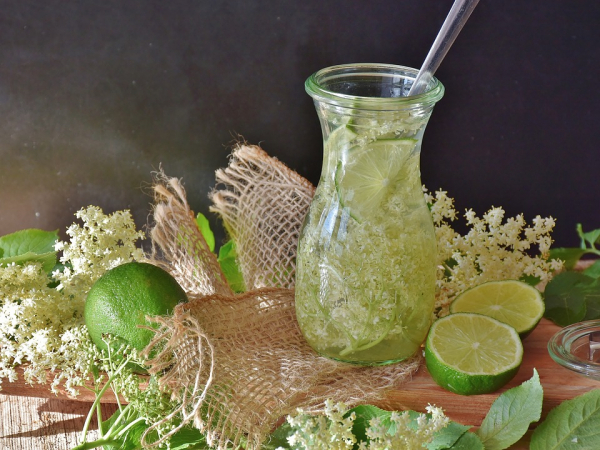 Flowers With Flavor
So what edible flowers give the best flavor, and which edible flowers pair with what? Think of it as an experiment! There are some tried-and-true floral infusers that work well, and a some that don't pair well. You just have to try and taste. You may prefer some floral infusers over others.
(Make sure when selecting flowers that you choose flowers that have not had any chemicals or pesticides used, or were growing in a pet "potty" area!)
For a list of edible flowers and what parts won't make you sick, please click here!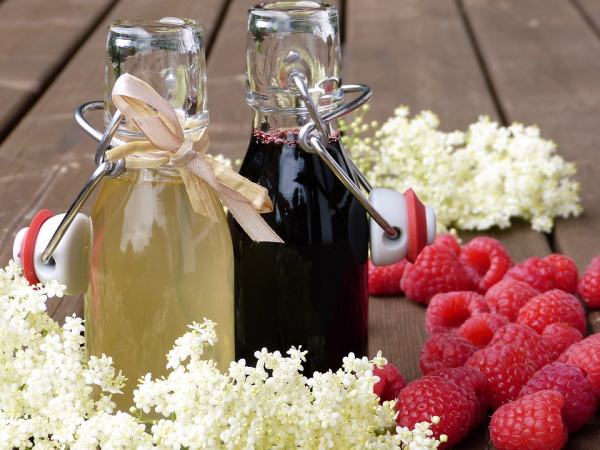 How to Make a Floral Simple Syrup
Simple syrups are the best way to sweeten a drink. Use the basic 2-to-1 ratio of sugar to water, heated to a brief boil in order to dissolve the sugar. You can add any edible dried flower, herb or spice into the simmering syrup to extract flavor and aroma your cocktail.
An example of a floral simple syrup:
Violet Simple Syrup
2 Cups of Sugar
1 Cup of Water
1 1/2 Cups of Violets
Dissolve sugar in water over medium heat, stirring occasionally, until it reaches a simmer.
Place flowers in a nonreactive bowl (glass, enamel, or stainless steel).
Pour hot syrup over top and let stand for at least 30 minutes.
Strain mixture and discard flowers.
Simple syrups can be stored in the fridge for 1 or 2 months. If it begins to crystallize, simply heat it again until smooth.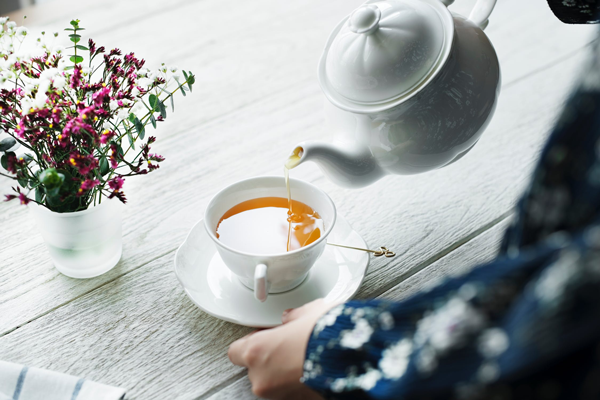 Out With the Water, In With Tea
Some drink recipes call for a water mixer. For water, mixer tries substituting the recipe with a tea-infused flower, herb or spice of your choosing and that best fits the drink you are making.
Want to stock up for a warm day—amaze your friends, family, co-workers and more by freezing some of your floral-infused drink in an ice cube tray.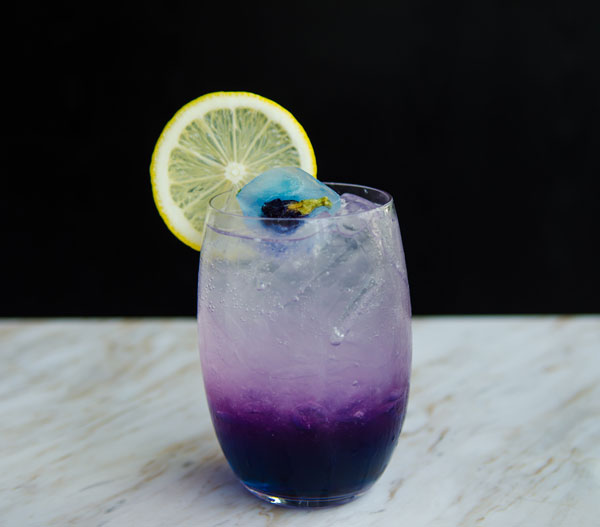 Flower It Up!
Many of you have seen the sugar or salt-based garnish on the rim of a cocktail glass at restaurants and parties. This garnish is called a "rimmer" and it provides a sweet or savory garnish to enhance the taste of the cocktail.
Add a bit of crumbled or powdered edible flowers, herbs and spices that work well with your cocktail to your glass to give your drink even more artistic appeal and additional flavor
An example of a floral rimmer:
Frozen Hibiscus Margaritas 
1 cup water
2 tsp dried hibiscus flowers
1 vanilla bean, split
½ cup sugar
Zest and juice of 3 limes
Juice of 1 orange
½ cup tequila
Place hibiscus flowers and vanilla bean in a saucepan with the cup of water and bring to a boil. After water is boiling, remove from heat, cover, and let sit for 20 minutes.
Strain mixture to remove hibiscus flowers and vanilla bean. Add mixture back to pan and add sugar.
Simmer for about 5 minutes until sugar is dissolved. Remove from heat and add lime zest, lime juice, orange juice, and tequila. Chill the mixture until it has cooled completely.
Once the mixture is cool, pour over ice in a rimmed margarita glass (or freeze and eat as a sorbet)!
Use zest of lime, hibiscus flowers, and salt to rim the glass.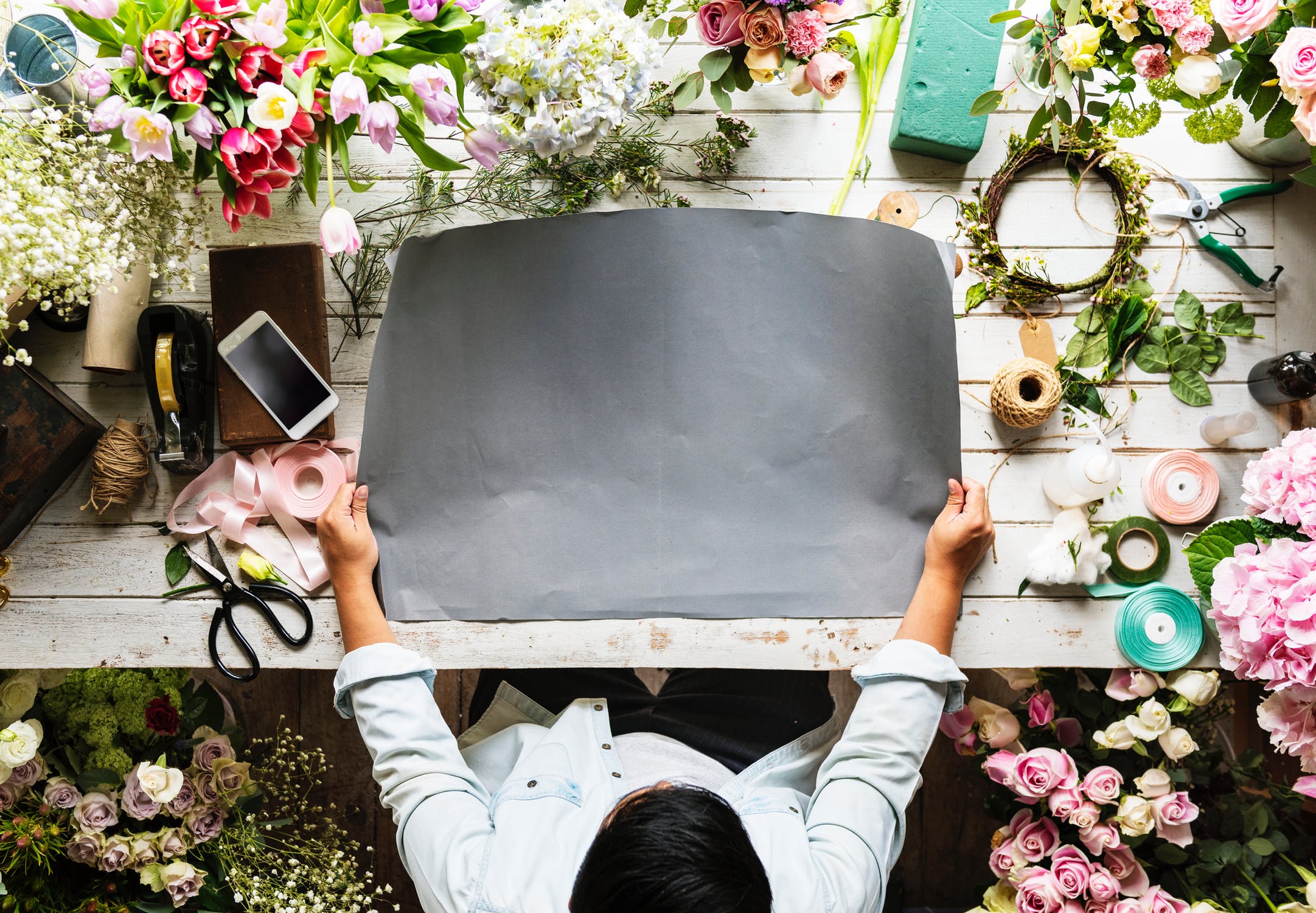 How Can Florists Tap Into This?
So can florists really tap into this trend? It all depends on your source of flowers. Reach out to your wholesaler or flower market to see what flowers have not had chemicals or pesticides sprayed on them. These flowers can be used or sold for infusing with beverages, food, and decorating.
Also, remember the 2019 unexpected trend of dried flowers we discussed last month? Well, this is another way to incorporate edible dried flowers in your business.
So why not tap into this additional revenue source? If the resources are there, this could be a great tactic is working with local restaurants, bakeries, bars, and more to offer edible flowers whether it be drinks or food. This is a great marketing tactic and gives those businesses a source to come to your business to purchase flowers and increasing your business sales.
Florists, are you working with local companies in regards to edible flowers or seeing a trend in edible flowers? If so, share your comments below!

____________

Floranext makes great florist software. Florist websites, floral POS, florist wedding/event proposal software, and florist technology. Let us know if you want a free demo or try our software for free here.

Tags: