Be one of the first to test!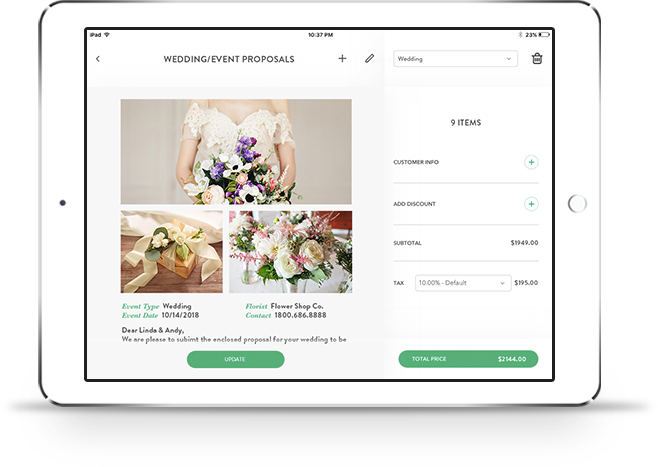 Floranext's Advanced Proposals now on iPad!
Be the First – Try Floranext's Proposal iPad App now, share your feedback directly with us.
Portable Software – Manage and create all of your Proposals with the power and flexibility of your iPad.
Customer Satisfaction  – Work side-by-side with customers to capture their unique vision for their wedding or event.
Sign up to be the first to test
Floranext's Proposal iPad App first!