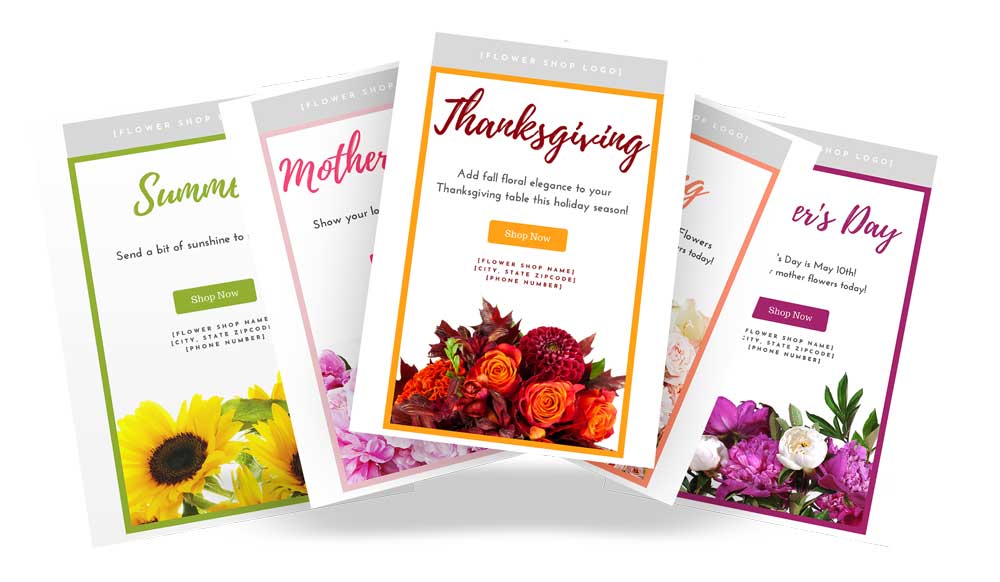 Free Customer Email Marketing with Floranext!
Yes! That's correct, FREE email marketing for your customers!
By signing up today and agreeing to terms and conditions, you will receive free customer email marketing.
Floranext Customer Email Marketing
Beautiful, modern, professional designs
Emails sent for major floral holidays & seasons
Stress-free – Floranext will send on shop's behalf
Select which customers receive emails
Emails link straight to your Floranext website
Fill out the form below to signup for Floranext Customer Email Marketing or to inquire more information!
Terms & Conditions
Free offer valid only when you sign a service agreement for 1 year
Free offer includes up to 4,000 customer emails. Any amount higher is subject to a fee.
Floranext Customers may purchase customer email marketing without a service agreement.