Over the past year we listened to customer requests for even better wedding/event tools. What we came up with is a wedding/event manager proposal – an easy tool to create beautiful, polished proposals in minutes. And it's yours free – forever!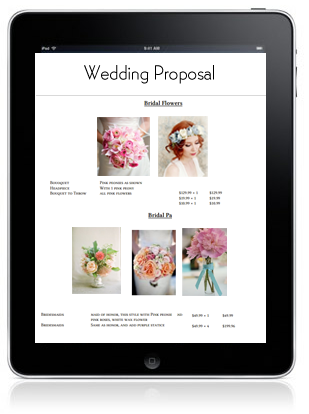 Floranext offers the best florist websites, floral point of sale, and floral software. Our new (free!) wedding/events tool is an easy way to compose beautiful wedding and event proposals. Add photos and then send out by email or print. Designing compelling proposals has never been easier.
Watch a video to find out more:
For a wedding proposal you can add information about the bride and groom, the wedding and reception date, and info about the flowers requested (bouquets, centerpieces, etc.), your service charges, terms and conditions. Add in prices and easily total them up with taxes. Then email to the bride or print out. Easy!
If you're an existing Floranext website or point of sale customer, you can just go to your admin dashboard and click on Wedding/Events to get started.
If you're to Floranext , use the proposal 100% free. Click here to get started!
Step 1 – Click the Wedding/Events Tab
Step 2 – Create a Wedding/Events Proposal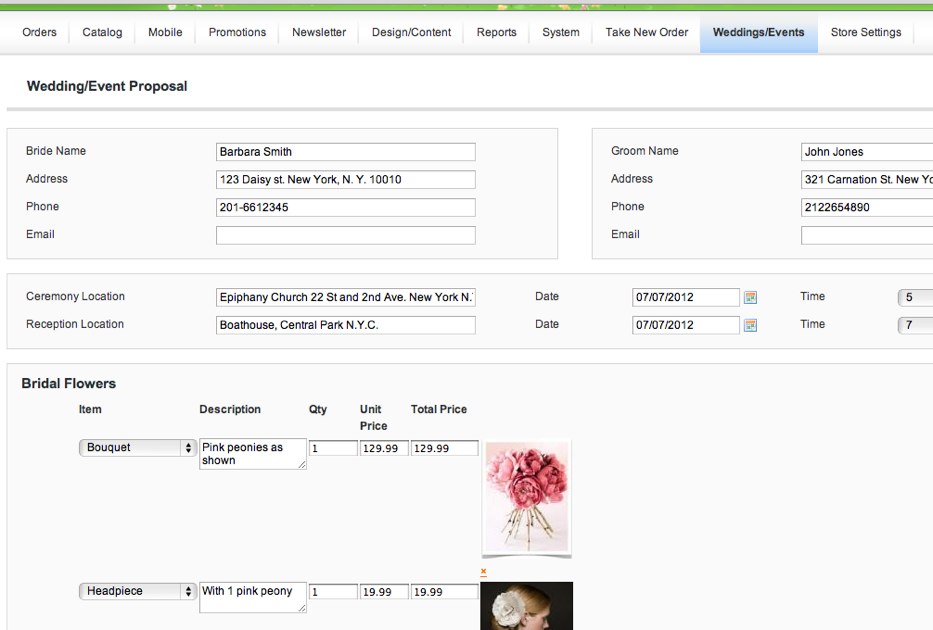 Step 3 – Email or Print the Finished Proposal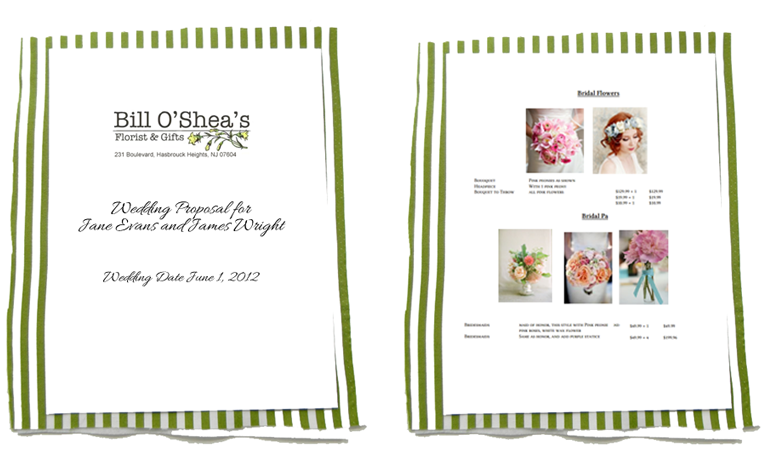 Already a Floranext customer – just log into your admin and start using the wedding/events proposal manager!
New to Floranext? What are you waiting for? Try our (free!) wedding/event proposal manager today. Get started now!

Tags: