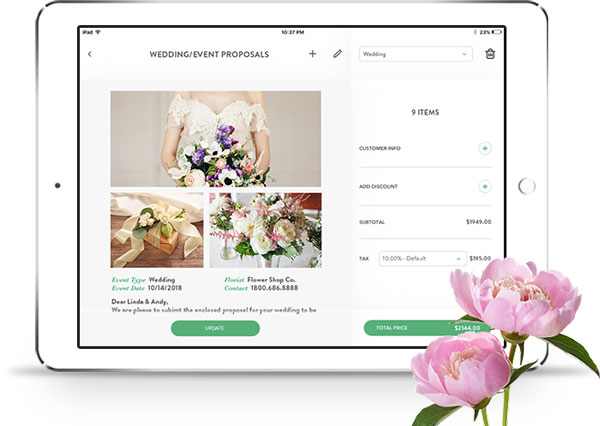 Wedding/Events Proposal software that is simple to use.
FLEXIBILITY IS OUR SPECIALTY
Create Professional Florist Proposals in Seconds
We understand that florist events are a core part of a floral business. Create a beautiful proposal effortlessly with Floranext's web and iPad proposal software.
Track and take customer credit card payments. Use our florist software on your own computers – choose the best platform for you (PC, Mac, iPad).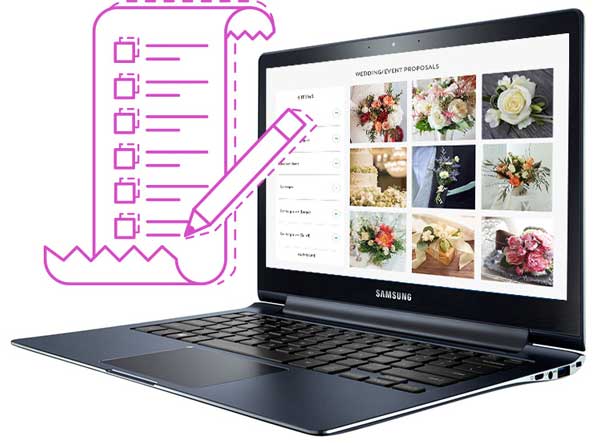 WE MAKE YOUR JOB EASIER
Generate a Floral Shopping Lists for your Proposal
Floranext's florist proposals are easy to create – add the specified number of flowers for every arrangement. Use this to generate shopping lists for your proposal.
No more complex excel spreadsheets. Use our comprehensive floral catalog to choose flowers with specific colors and supplies so you buy just the right amount for your events.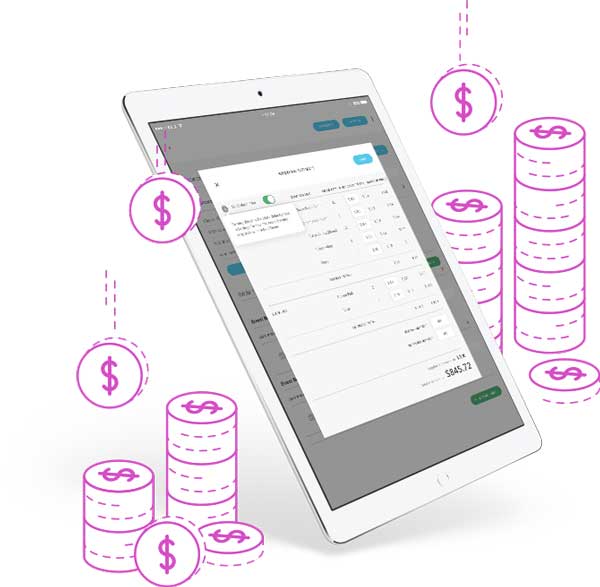 WE MAKE IT EASY AND SIMPLE
Increase your Profits for Events Floral Arraignments
Floranext's florist Proposals software let's build a floral arrangement from the bottom up with flowers and supplies. Add markup and labor and then easily check to make sure you are pricing your flowers correctly. Make sure your weddings are fairly priced and profitable.