Build your own elegant florist website in minutes!

WE MAKE IT EASY AND SIMPLE
Design your Florist Website in minutes
Floranext's florist websites allow you to choose a theme – create a different design for your website in seconds. Choose background colors, backgrounds and much more.
Our front page sliding banners make your florist website more dynamic. And you can even choose from different front page banners for different holidays (Mother's Day, Valentine's Day, etc.) or upload your own seasonal banners.

EARN 100% OF EVERY WEBSITE ORDER
Affordable Florist Websites built just for flower shops
Floranext's florist websites are easy to set up and have none of the wire service gotchas – no startup fee, no contract, no per order fee. The best florist website option.
Our websites are built just for florists – so you have the benefit of a full flower shop checkout process: sender/recipient information, delivery date, delivery charge by zip code, special delivery instructions, add-on products (balloons, chocolates, etc.), a florist product catalog, and even more.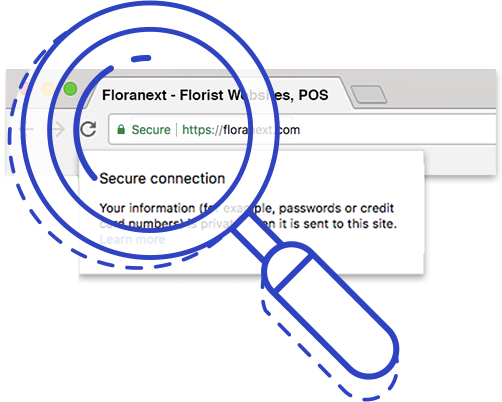 SECURITY IS AN IMPORTANT ISSUE
Keep your Florist Websites secure with our software
It's crucial to protect your customers' privacy and the information of their credit cards and personal data. At the same time, your Google ranking and your customer's confidence depends on your florist website security.
The security of your florist website is more important than ever.
Let us help you to make your florist website secure.