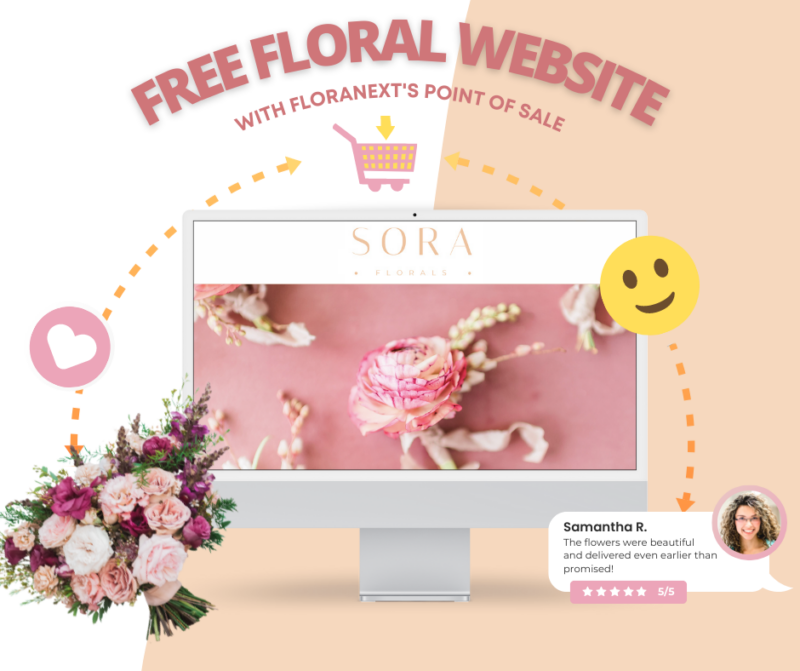 Yes! That's correct, by signing up for Floranext Point of Sale,
you will receive a free Floranext eCommerce website!
Limited Time Offer!
Floranext Website
Build Your Florist Website – Design and create a beautiful website unique to your brand.
Earn More Revenue – Increase orders with features like Subscription Flowers.
Grow Your Floral Brand – Gain more 5-star reviews with Google Reviews.
Floranext Point of Sale
Super-Charge Your Floral Business – Top view of all orders via a calendar.
Make Floral Deliveries A Snap – Route, deliver, and update delivery statuses with just a few clicks.
Stay in Control With Reports – Keep track of your orders and sales trends with reports.
Fill out the form below to schedule a free demo or sign up today and receive your Free Floranext eCommerce.
Terms & Conditions Apply
Limited Time Offer
Offer Not Valid For Current Floranext Customers