Only Transparent Pricing.
No Hidden Fees. No Contract.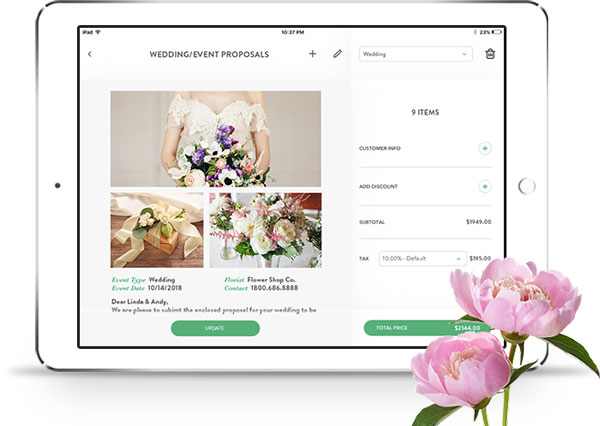 Floranext's is a totally independent floral software solution built on most up-to-date technology to allow you to run your flower shop your way.
Our Software:
Our florist POS software is the easiest and most effective way to manage your flower shop walk-in, phone and online orders and your floral accounting.
Floranext websites are the perfect way to represent your business online. With beautiful, elegant designs and powerful tools, you can create a unique web presence in minutes!
The wedding proposal software lets you calculate costs, margin, and profitability on every wedding/event proposal. Give your florist wedding proposals color by adding images of bouquets, corsages, boutonnieres and other wedding-specific flowers.
No Hidden Fees:
That is what you just read! No Hidden Fees. We at Floranext believe in independent florists and that all florists should earn 100% of all order values.
With Floranext, florists save money by only paying one monthly charge – No startup fees, No per order fees and No wire service membership fees.
Floranext gives you the flexibility to use your own credit card processor or ours making sure you get the best rates!
No Contract:
Yes, there is No contract! When signing up with Floranext, florists pay one monthly charge and not tied down to outrageous obligations.
Speak to a sales representative today to start saving money and break away from Hidden Fees and contracts!