COVID-19 is literally putting a pause button on flower business cash flows, enter the Families First and CARES Act which offers significant relief to floral businesses.
The Paycheck Protection Program provides direct financial assistance to florists and there are guidelines for forgiveness. It's not clear if the government funds will run out or if it will be replenished, so YOU MAY WANT TO ACT SOON!
Note: you should consult your accountant/bank before taking action and use the CAREs Act (let us know if you need a recommendation).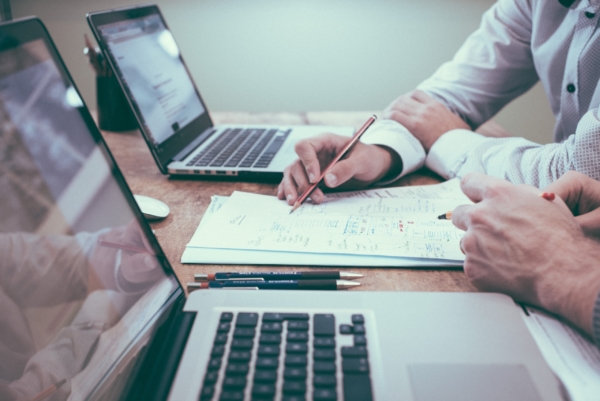 Paycheck Protection Program (PPP)
The PPP program to provide direct funds to cover payroll expenses and can be forgiven.
PPP Gives 2.5x monthly payroll

Example: If your monthly payroll is $10,000, you could get a PPP grant for $25,000

No personal guarantees required; cover

sole proprietors, contractors

Proceeds will be paid out a week after application completed and accepted.

PPP Forgiveness up to 100%

Forgiveness if hiring back staff by June 2020
Forgiveness available if used for specific categories of spending:

Payroll, healthcare (company part), state/local taxes, rent, utilities

Any un-forgiven amount will be payable over 2 years at interest of 0.5%.

How To File

L

oans are made through local lenders (e.g. Chase, Bank of America). Change it to Speak to your Bank Account rep today!

What you Need to File

Average Monthly Payroll Amount
Number of Employees
Annual Revenue
Incorporation Date
Documents showing payroll (e.g. 941 or Business Tax Returns)
Economic Injury Disaster Loans (EIDL)
A separate program, Emergency Economic Injury Grant – loan to help run your business. In addition to this loan the SBA is offering an immediate $10,000 advance for working capital, they claim it will be paid within three days of applying. To get the advance, you must first apply for an EIDL and then request the advance. The advance does not need to be repaid (up to the $10,000).
EIDL Loan

Rates are 3.75%, 30 Year Term

Payments are deferred a full year from the date of the loan

Loans are approved based on credit score

Loans under $200,000 can be approved without a personal guarantee

No collateral like real estate is needed

What's new here?

Now available to a sole proprietor, contractors

$10,000 in an emergency grant cash advance that can be forgiven if spent on paid leave or maintaining payroll

Faster approval process – based on self-certification so less red tape

Previously you had to show an inability to get funds from another source

No Forgiveness

There is no Forgiveness, this is just a loan
Filing Taxes and Extensions
2019 Tax Filing deadline – moved from April 15 to July 15
No estimated taxes – for Q1 and Q2 are due; pay 75% of estimated on Oct 15
Matching SS, Medicare – taxes (the 941 company portion) are not currently due. Can put off without interest/penalty.

Employee Retention Tax Credit
The goal is to encourage companies to retain their current payroll as-is:
Tax Credit

Of as high as 50% of wages paid to an employee up to $10,000 in wages.

To qualify

Full/part shutdown due to Coronavirus or decline in revenues of 50% or more

Can't be taken alongside other COVID-19 loans
Bank Forgiveness
The FDIC is encouraging banks to go easy on borrowers and credit cardholders. This might include, "waiving fees on late or missed credit card or loan payments and waiving early withdrawal penalties for out-of-work savers who need access to money locked up in CDs," according to Forbes.




Tags: