Everyone loves to get flowers, but there is more benefit to a person's health than one might think. Keeping any kind of plant around the house can help improve air quality and brighten up a space, but flowers specifically have been linked to improving a person's mental health.
Mental Health Awareness Week this week (October 2nd – 8th) – as a florist, you can help people feel better every day by providing a beautiful bouquet to have in their homes. Your customers can gift it to someone who needs a smile, or they can walk in and buy something for themselves to feel better. Whatever the reason, you have a chance to change someone's day for the better.
How do Flowers Impact Mental Health?
According to recent studies, keeping flowers around improves people's moods and reduces stress-related depression. They also increase positive energy levels and help people feel secure and relaxed.
When people are in aesthetically pleasing environments, they are more likely to be productive and feel happy. Think about how great you feel outside looking around at beautiful landscapes with flowers everywhere. Bringing a piece of that into your workplace or home is a great way to feel better, especially if you're stuck in a funk.

Floral Color Can Affect Emotions
It is a proven scientific fact that each color has its own meaning and can affect multiple emotions across the board. Floral colors can also attribute to our well being and mental state. Flowers that are less saturated and brighter are generally more relaxing, while bold saturated colors will help you be more energetic and happy. Colors near each other on the color wheel will be more calming than those opposite on the color wheel.
Red – Most commonly associated with feelings of true love and passion, they can also be used to show respect, desire, and courage.
Yellow – Mainly associated with happiness and joy, it is also the ideal color for symbolizing friendship.
Pink – Like the color red, pink has also has started to become a symbol of love, though also represents happiness and gentleness.
Orange – This bright and bold color is known to symbolize feelings of excitement and enthusiasm.
White – White flowers has a wide range of emotions from innocence to sympathy.
Blue – The soothing hues of blue symbolize tranquility and peace – ultimately, this color is known to relax, reduce negative feelings and stress.
Purple – The perfect color to show feelings of admiration and tradition.
Green – This can be associated with rebirth and renewal. The color green can also represent good health and good fortune.
Flowers That Help With Mental Health

Roses
We have all heard the phrase, "stop and smell the roses." Their scent produces endorphins that can boost your mood. Not only with scent but according to studies, when a person sees a rose, oxytocin is produced, which has been proven to reduce stress.
Calendulas
This beautiful and versatile flower is a great addition to your shop simply because of its beauty, but did you know it can help in the healing process as well? Calendula flowers are known for their antibacterial, antiviral, and anti-fungal properties. They can ease inflammation and heal wounds and rashes.
Chrysanthemums
These unique-looking flowers are a tried and true flower shop staple for a reason – they have been proven to improve anyone's mood. Chrysanthemums have been shown to lessen symptoms of worry and stress, and when taken as tea, this flower cools and relaxes our bodies.
Lisianthus
Lisianthus might not be the first flower your customers consider when putting together a bouquet, but it should be a staple for those looking to brighten their space. These beauties are known for bringing out creativity in people and encouraging free thinking.

Orchids
The orchids refreshing fragrance can increase the alpha brain waves, which then promotes a calmer mood. Orchids are also know to alleviate stress and relaxes tension.
Jasmine
Jasmine is not just a beautiful bloom, it is also one of the preferred flowers for mental health preservation. Jasmine reduces stress, anxiety levels and helps with sleep problems. Jasmine helps lower a person's heart rate and facilitate a peaceful sleep. Customers should send this to someone who has been battling with insomnia or those with difficulty in getting a restful sleep.
Lavender
Lavender is most commonly known to be used in aromatherapy. The fragrance from the oils of lavender is said to help reduce stress, anxiety, mild pain, and promote calmness and wellness.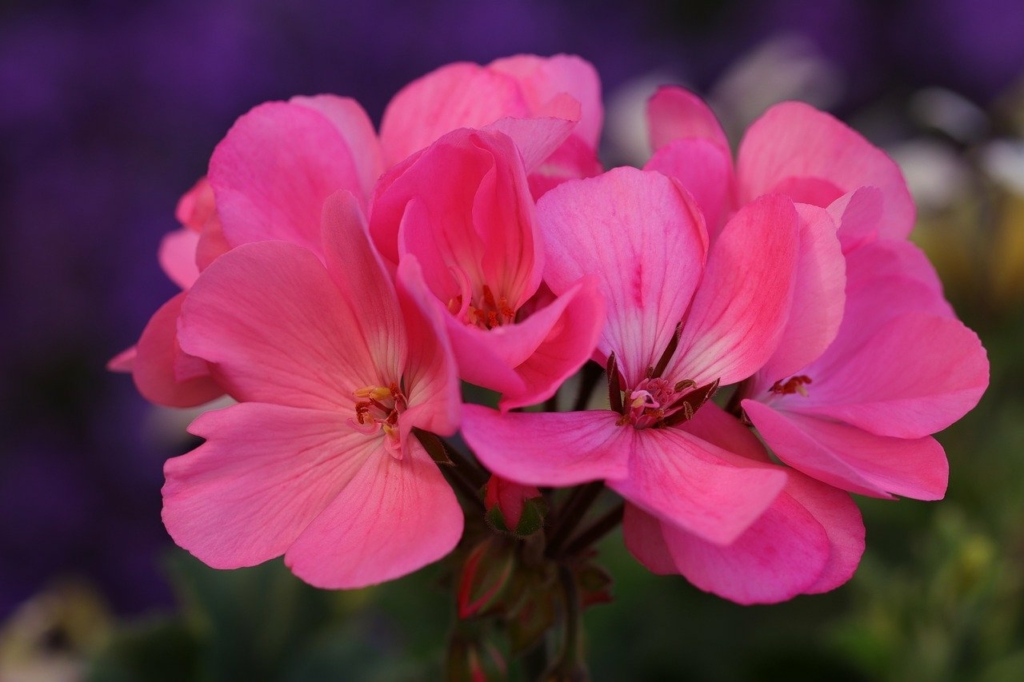 Geranium
Geraniums are used in aromatherapy because their calming scents help reduce anxiety, depression, anger, irritability, tension headaches, and general nervousness. It has shown that when people are exposed to the geraniums' scent while completing stressful tasks, heart rates are decreased significantly.
____________

Floranext makes great florist software. Florist websites, floral POS, florist wedding/event proposal software, and florist technology. Let us know if you want a free demo or try our software for free here.