Ever wonder how we came to celebrate Valentine's Day with roses?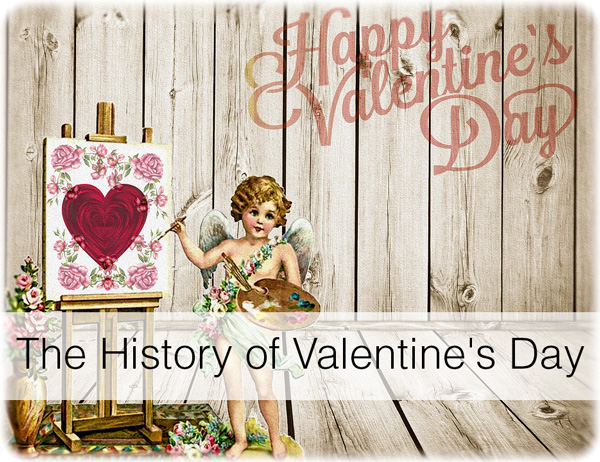 Valentine's Day is observed all across the world, and many consider this one of their favorite holidays. Celebrating romantic love, friendship, kindness and sweetness with flowers as the #2 most gifted, candy-chocolate #3 and greeting cards being #1.
How Valentine's Day Began
Saint Valentine's Day is celebrated on February 14, but why? The story goes that in Rome around 269 AD, Saint Valentine was performing weddings for soldiers. Saint Valentine was arrested and imprisoned. While imprisoned he fell in love with a jailer's daughter. Before his execution on February 14, 269 AD, he wrote her a letter signed "Your Valentine" as a final farewell, and the saying has stuck ever since.
Although a grim story, the association with undying romantic love captured the hearts of hopeless romantics, philosophers, and poets. Around the 14th century, Saint Valentine's Day or Valentine's Day became a tradition in what's called courtly love. Knights would show their love for the ladies by performing services of nobility and chivalry with handwritten love notes, now better known as greeting cards.
How Roses Gained a Part in Valentine's Day
We all know roses—especially red roses—are a quintessential symbol of Valentine's Day, much like poinsettias represent the Christmas season. But why roses? Florists aren't complaining, as roses are very hardy and feature a long-lasting bloom. Besides any other flower, roses have historical relevance. It's amazing how flowers, and roses especially, have resonated with all kinds of people throughout the centuries.
Roses are said to have become linked to Valentine's Day during the 17th century, with tales of the rose being a symbol of Venus, the classical goddess of love.
Floriography exploded in the Victorian era, making a gift of Valentine's Day roses a form of communication. In floriography, each rose color represents the giver's feelings toward the recipient.
Roses and Their Meanings By Color
Thanks to the conservative, emotionally-reserved nature of Victorian society, one would avoid speaking words of feeling, so the "talking bouquets" of floriography grew tremendously popular.
Below are some meanings of common rose colors:
Red rose: Romantic love, desire (can be expressed with a single red rose)
White rose: Innocence and charm
Mixed red and white roses: Unity
Light pink rose: Grace
Dark pink rose: Thankfulness
Medium pink rose: Happiness
Lavender rose: Enchantment, love at first sight
Burgundy rose: Beauty
Coral rose: Desire
Orange rose: Fascination
Peach rose: Modesty, immortality
Yellow rose: Friendship, joy, gladness
Mixed colored roses: You're everything to me
Florists, do you have any Valentine's Day history or trivia to share? Feel free to leave a comment below.
____________


Floranext offers great florist software, florist POS, florist websites and florist wedding proposal software. Our florist technology products are built by florists, for florists. Let us know if you want a free demo or try our software for free here.

Tags: