Have you heard of "random acts of kindness," "what goes around comes around," and "pay it forward"?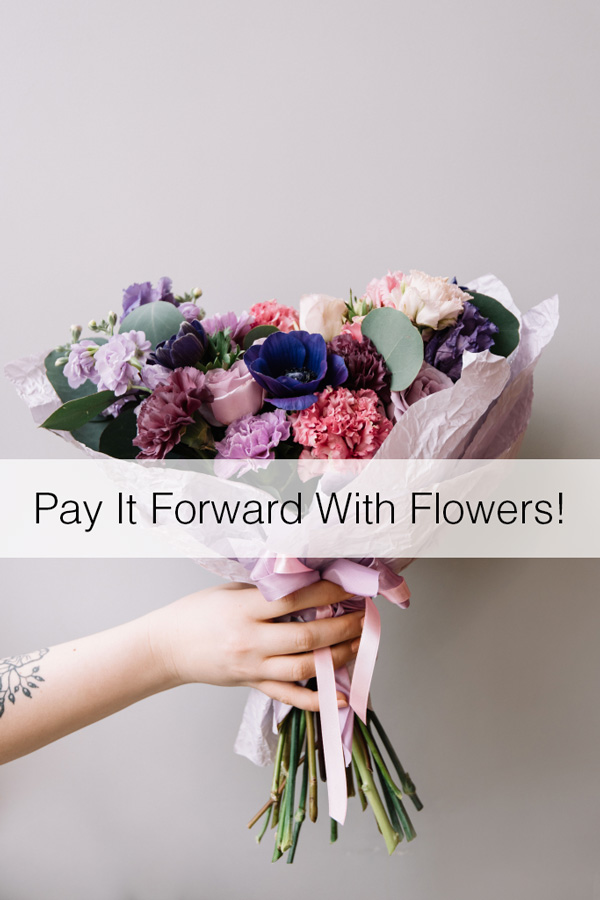 These sayings are probably nothing new to you, however involving flowers may be. There has been an evolution of floral professionals paying it forward with random acts of kindness in their communities through the most beautiful thing in the world: flowers.
Florists are now using a clever marketing tactic to also benefit their neighbors and other community members. There are so many hows on executing pay it forward with flowers—we list a few in this article and encourage you to pay it forward with flowers.
The Lost-and-Found Bouquet
This marketing tactic has been blowing up on social media. Not only does it benefit the finder, it also benefits the flower shop participating.
Here's how: make a beautiful bouquet of wrapped flowers, so it's easy to transport. Make sure your stems are tubed for hydration add a beautiful ribbon.
Make a captivating note to place on the outside of the bouquet. Be creative with the verbiage, but below is a template. You can use Facebook, Instagram, or any social media site you like to link back to you.
If you found me, please take me! I was placed here to make you happy. All you have to do is let my maker know I'm safe and sound: take a picture of me and share to our Facebook page at https://www.facebook.com/yourfacebooklink/
(Add your shop name, address and phone number below the message.)
Pick a busy location in your area—a bus stop bench, on the steps of a library, anywhere you feel will be seen by many walkers by. Sit back and watch, these flower bouquets get snatched up in minutes.
They also seriously make the finder's day, imagine stumbling into something so beautiful made just for you—the possibilities of the pay-it-forward rule are limitless.
Do You Give a Bloom?
This one is so enduring just as much. And there are so many ways to do this. Customers can sponsor a flower bouquet to give to someone to make their day.
Here's how: place a visible sign on your flower shop counter, window, and eCommerce website that states again feel free to use your own verbiage and pricing module.
Spend $80.00 on a bouquet and we will give flowers to cheer up someone in need on your behalf.
The card message could read "I purchased flowers today and wanted to send you some smiles as well—hope this makes your day."
Make sure the card message includes your shop name, address and phone number with the Give a Bloom title.
Be sure to create a small note on the person getting the free flowers on the Give a Bloom program and why they are receiving these flowers. Receivers do not have to be in nursery homes or hospitals, they can be anyone you choose that you feel could use some cheering up.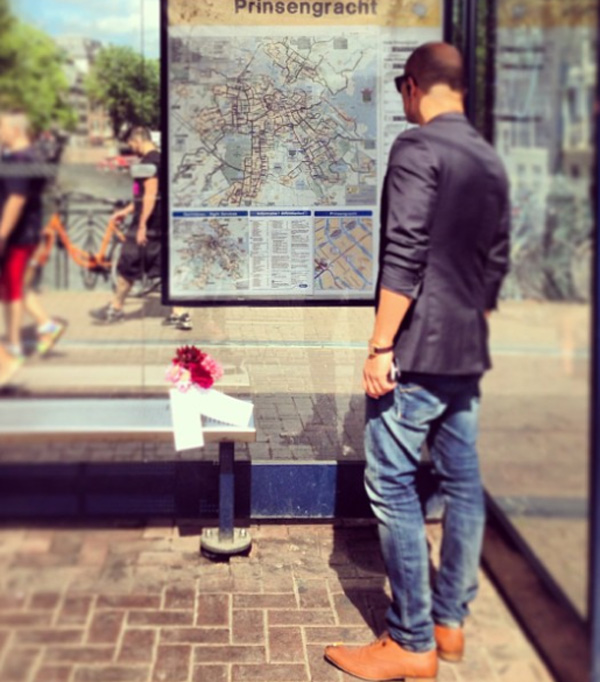 Flower Hunt/Lonely Bouquet
Unlike the lost-and-found bouquet, the flower hunt is a tad different. This time you will leave a flower bouquet in your location, either inside or out, and make it more difficult to find. Posting a Flower Map on your social media so your visitors can find the flower bouquet and report back to your social media page once found. The finder's reward is keeping the flower bouquet.
Clues and maps can be anything along these lines:
Everyone loves me. I'm pretty and smell sweet,
Look down to find me near this street.
Make sure these are unsuspecting places and add a note or tag to read something like:
"You found me!"
"At last, I found a home with you"
"Lonely bouquet"
"Please take me home"
Where do you place these? Try to hide them somewhat so they aren't randomly snatched up like:
Up a tree
In a bush
Side of buildings
Curbs
Eateries
Anywhere you can think of!
Have fun with this, be sure to stay a while and snap pictures of your plan in action.
---
Florists, have you tried any of these marketing concepts before? Please share your feedback or questions below in the comment section.

Floranext makes great florist software. Florist websites, floral POS, florist wedding/event proposal software, and florist technology. Let us know if you want a free demo or try our software for free here.

Tags: