What is a responsive florist website and why should you consider one for your flower business?
Customers used to browse florist websites on their computers – now they do so on iPhones, iPads, Android phones, televisions and more. A responsive website adapts to any device you might be using to view a website. So why is it important for your flower shop?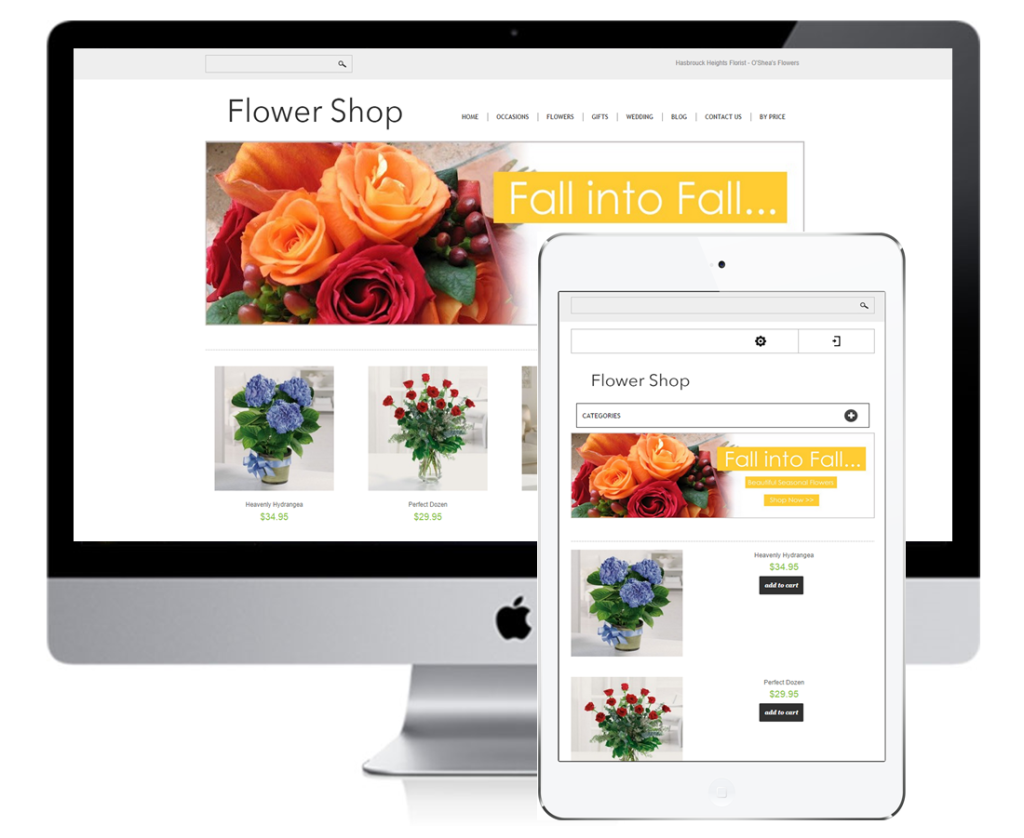 Responsive florist websites perform better on Google
Google has said that it ranks sites optimized for mobile higher in mobile searches. Google itself recommends responsive website design, meaning your responsive designed site will rank as well on mobile search as a site designed specifically for mobile. 
Google has a separate index for mobile content – which is much smaller than the normal Google index. And because this mobile index is smaller, it makes it much easier to get your florist website a higher ranking in mobile with a responsive site.  
Responsive websites earn you more
With a responsive website, your florist website will actually change depending on how your customer is viewing it. Buttons are the appropriate size, menus are easier to navigate, checkout forms are easier to fill out.
Because responsive sites are easier to navigate, users stay on them longer, find what they want more easily, and make it through the checkout at higher rates.
How does responsive websites work?
Let's start with a simple example on a grid, using 9 rectangular elements labeled A–I. On a small screen, like a tablet or an older computer with fewer pixels, the elements would display themselves in a 3 x 3 grid:
When the screen is wider, those elements can spread out:
When it's narrower, they can stack:
Keep customers happy online
Responsive themes and sites are about making it easier for your customers to view your florist website and order flowers. Creating an easy to read, easy to use website will not only impress your customers with a sophisticated look, it will help them make purchases more quickly. Responsive themes are the next stepping stone in e-commerce.
____________
Floranext makes great florist software. Florist websites, floral POS, florist wedding/event proposal software, and florist technology. Let us know if you want a free demo or try our software for free here!

Tags: