Tried of customers bringing in wilting plants because they didn't take care of them? Flower Power, a new gadget from Parrot, might be the answer. In a pot or in the ground, the Parrot Flower Power monitors and analyzes the four parameters essential to the plant's health – water, light, fertilizer and temperature.
For indoor and outdoor plants, the $60 Bluetooth-connected device aims to turn a black thumb green by sending daily push notifications about the plant's health. The small sensor can provide up-to-the-minute reports that can ensure the plant is getting exactly the right amount of sunlight, water and even fertilizer.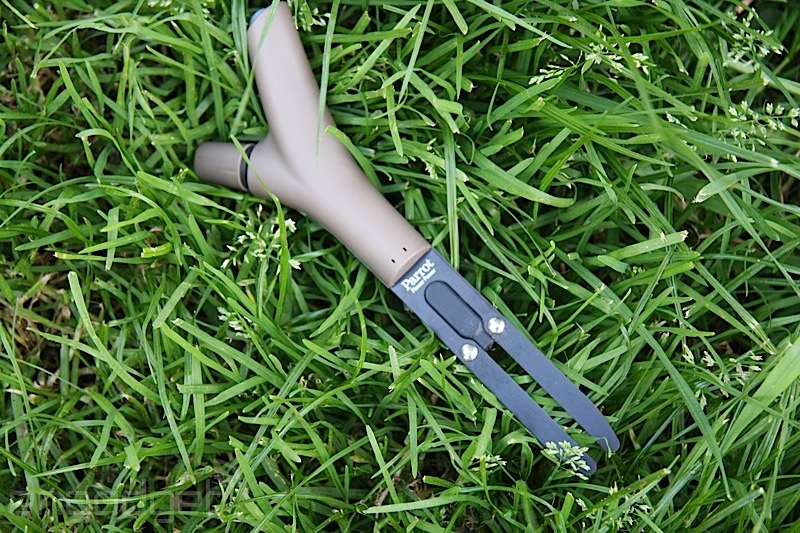 The Flower Power measures roughly eight inches long, with most of the hardware taking the form of a thin, spiked sensor that lives underground. The top section looks like a sprout with two branches, the longest of which houses a sunlight sensor to measure how much light your plant is getting each day. There's also a temperature sensor in both the top and bottom of the device, allowing you to track the temperature in both the soil and the surrounding air. As for power, the device runs on a single AAA battery that lives inside the smaller branch.
With a database of over 7,000 plants you can look up your plant's factsheet to view photos, find out about its origins, basic needs and many practical tips.  Once the plant is selected, Flower Power is designed for you to receive push notifications on your phone when your plant is in need of something.
What do you think?  Is this the future?
____________
Floranext makes great florist software. Florist websites, floral POS, florist wedding/event proposal software, and florist technology. Let us know if you want a free demo or try our software for free here!

Tags: