Creating beautifully designed pieces for your business doesn't have to be costly. In fact, it doesn't have to cost anything at all thanks to Canva. This platform is an innovative graphic design platform that is packed with templates that florists can use in a variety of ways to enhance their business.
Making professional quality, beautiful collateral for your business has never been so easy, and we're here with all the different ways you can put Canva to work. Keep reading to find inspiration surrounding how to best use this free platform.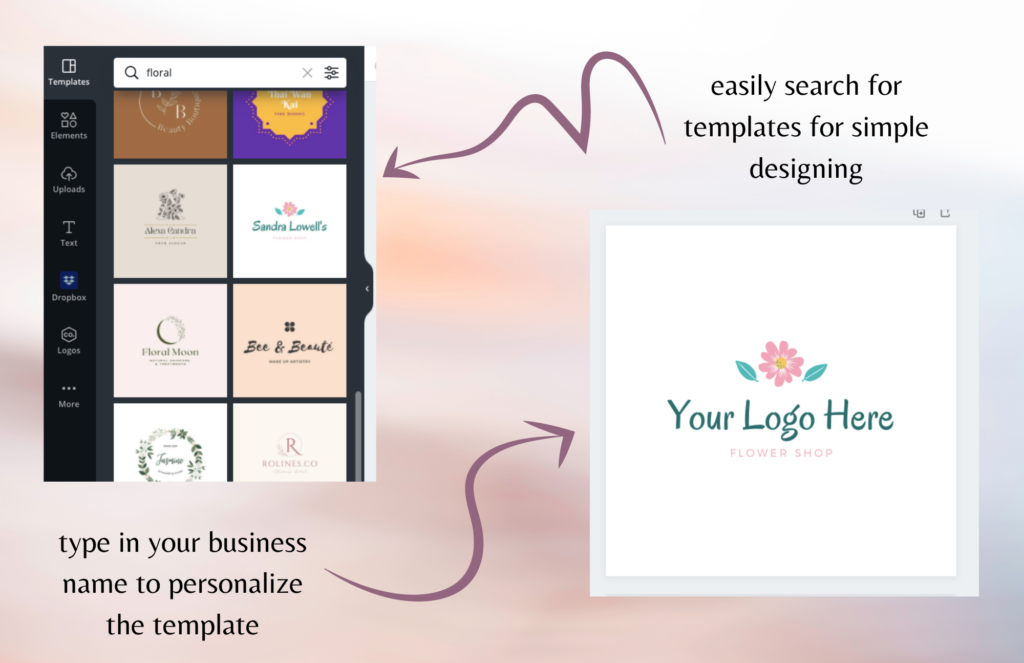 Beautiful and Effortless Marketing
One of the great things about Canva is that it allows you to create beautiful marketing materials with a few simple clicks. It's that easy! The software is loaded with free templates that you can search to help you create things like:
Logos
Promotional fliers
Posters
Business cards
Stickers
So much more!
The use of these convenient templates also makes it easy to ensure one cohesive look for all of your marketing materials. Plus, once you're ready to print these materials, Canva easily integrates with printing platforms to create all kinds of physical collateral – canvases, infographics, posters, t-shirts – the list goes on and on!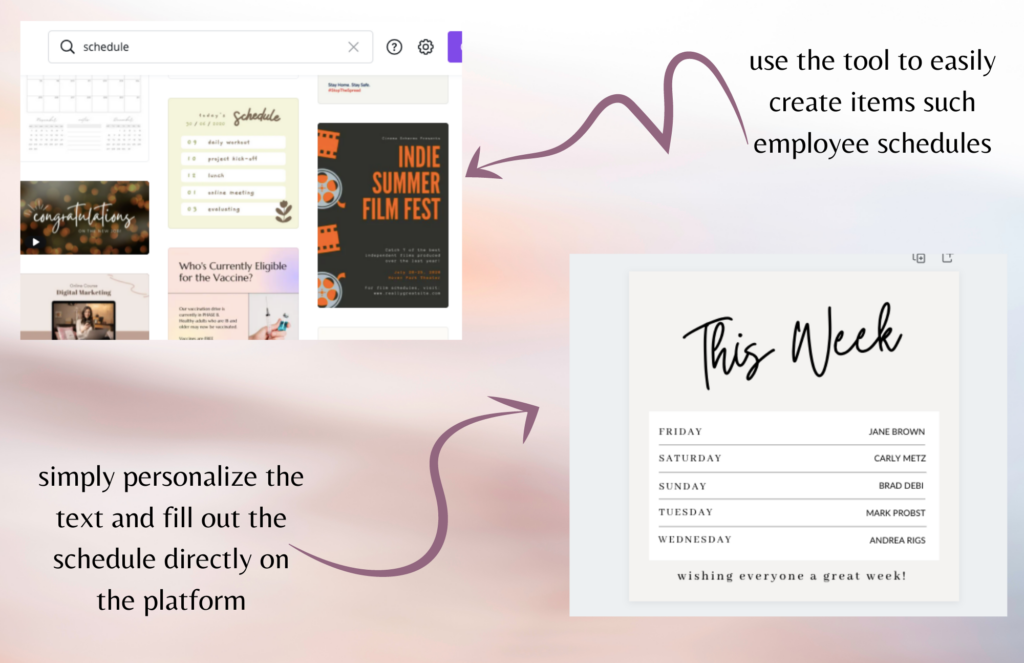 Easily Stay Organized
Owning a business is tough work, and staying organized makes life much easier. Canva can assist you in keeping all of your ducks in a row. From creating company calendars to weekly schedules and to-do lists, Canva's pre-loaded templates make it easy to design and utilize these items for supreme organization.
Canva also has a range of templates for items that can be used with clients, such as simple-to-use schedules. Use a schedule template to spell out staff schedules for the week or day by simply typing in names, hitting save, and distributing. Having tools like these that assist in keeping your floral business organized on the back end can make a big difference in your day-to-day operations.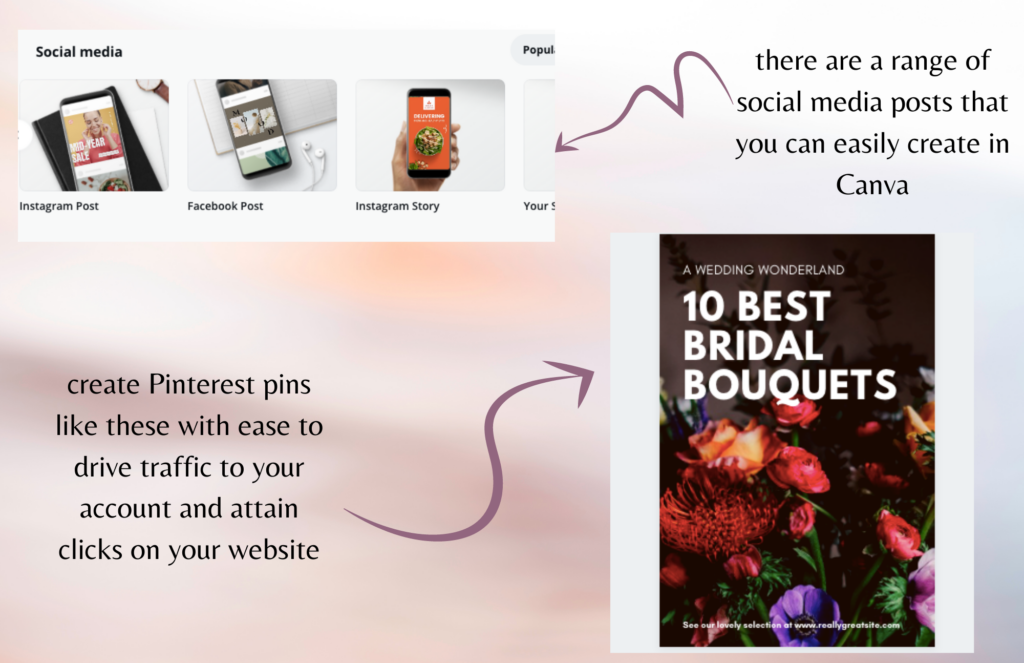 Create Engaging Social Media Content
Creating and posting relevant and engaging social media content is a big part of building a business and increasing your reach within the community. Canva has plenty of templates to create things like:
Instagram stories
Instagram posts
Facebook cover photos
Pinterest content
Tik Tok videos
and much more.
The platform has cutting-edge features within social media designs, allowing users to create content with animation and posts that feature videos. Having attention-grabbing social media content is important in increasing post engagement and creating a larger reach, so this is a highly beneficial feature of Canva. In a matter of a few clicks, you'll have eye-catching, beautiful social media content that will have all of your followers enjoying your content and looking for more.
Have you dabbled in all that Canva has to offer to benefit your floral business? If so, let us know your favorite features of the platform below! If you haven't tried it yet, share any questions you have about it so we can help you navigate all that it has to offer!
____________

Thank you for reading the Floranext florist blog. We are committed to bringing flower shops the best information and tips to run their floral business. Click here to learn more about our florist software and how you can upgrade your florist website or floral point of sale.