Fall is known as one of the most beautiful times of year. Mild temperatures, changing leaves, and festivities really set it apart. With fall comes a whole world of color, inspired by the beautiful landscape of the season. To make the most of the fall, explore different color palettes that you can use in your floral arrangements to really harness the magic of the season!
Floral Ideas for These Fall Palettes
The below palettes are perfect for the season, and there are so many things you can do with them to create something beautiful. Mini and large bouquets are great options to start. Vase arrangements are always a hit, too. Finally, wreaths and table centerpieces can round out your offerings to provide something for everyone that visits your shop or site.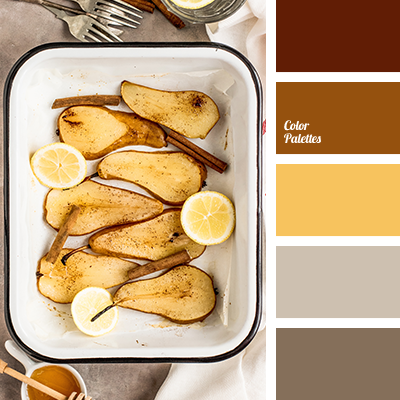 Photo via ColorPalettes.net
Floral Spiced Pear
This palette is filled with beautiful fall colors. The bold yellow color makes it really stand out, whereas it's nicely complemented by moody earth tones to bring it all together. If you're looking to create an arrangement in this palette, consider using elements like cinnamon sticks for delicious fragrance and an added touch of fall. For flowers, consider using mums, viola, and bearded iris.
Photo via ColorPalettes.net
Flowery Fall Sundae
This fall palette is unique and versatile. The deep maroon is well balanced with the soft tones of gray, with tan shades in the middle. To create an arrangement in this palette, combine silver brunia and snapdragon. Use velvet ribbon and berries as special elements for added intrigue and to complete the color scheme.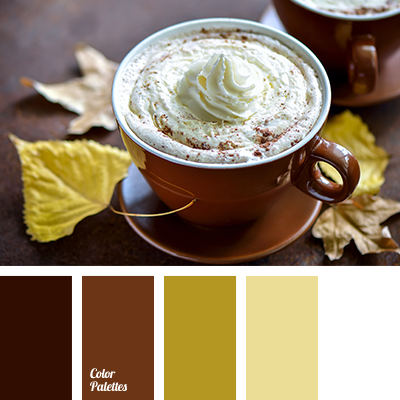 Photo via ColorPalettes.net
Floral Cappuccino
Bright and bold with shades of deep maroon and yellow, this palette is reminiscent of the smell of a freshly brewed cup of java! You can really bring this color scheme to life in your floral pieces with gyp, feverfew, burgundy dahlia, and yarrow. Another fun addition to pieces in this palette are dried or silk leaves to really make it have that fall feel.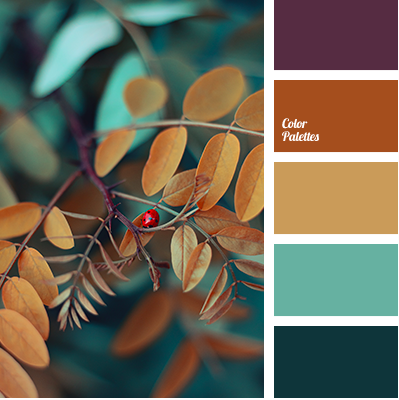 Photo via ColorPalettes.net
Ladybug's Budding Adventure
The cool tones of blue in this palette are a fun twist that will make these arrangements stand out from the crowd while maintaining the feel of fall. Flowers like blue hydrangea, red upright amaranthus, and chrysanthemum can really bring this palette to life. Add succulents in various hues for a more earthy feel.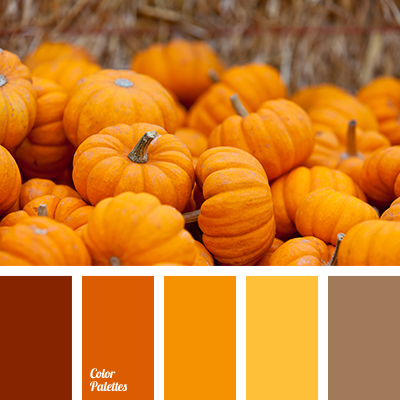 Photo via ColorPalettes.net
Flowering Pumpkin Patch
It wouldn't be a complete list of fall floral palettes without one that calls on the color of fall's most recognizable symbol: pumpkins. Use small pumpkins or gourds in arrangements to catch everyone's eyes. Primrose, red roses, and sunflowers are all great options for completing this festive palette.
What are your favorite ways to harness the colors of fall in your floral work? Which fall flowers do you gravitate towards most? We'd love to know what your favorite hues of the season are, so make sure to comment below!
____________

Thank you for reading the Floranext florist blog. We are committed to bringing flower shops the best information and tips to run their floral business. Click here to learn more about our florist software and how you can upgrade your florist website or floral point of sale.