Wreaths are a classic front door decor piece that has far extended themselves beyond the holiday season. Nowadays, they come in all different forms! Today, we're exploring some of the different kinds of wreaths. Having a handle on what type of wreaths you can offer will give you a better idea of which types you may want to sell. Corner the market on these pieces in your area by learning all about them below!
Dried Flower Wreaths
Dried flower wreaths are a popular choice and a great offering to have in your arsenal. That's because they are a sustainable choice that allows buyers to use this wreath for a long time to come. They also provide a popular boho look that fits the style of many, making them the perfect "evergreen" wreath for customers to display in their home no matter what the season.
Some of the best flowers to use for dried wreaths are baby's breath, hydrangeas, eucalyptus, lavender, dahlias, poppies, and strawflowers. Really, when it comes to using dried flowers, try mixing and matching to find different combinations that are aesthetically pleasing.

Image via Sublime Succulents
Succulent Wreaths
Another wonderful type of wreath to offer customers is those made out of succulents. These wreaths are another sustainable option. They also last a long time and are low maintenance. They only need to be misted once a week, making them attractive to people who want something long-lasting that they don't need to pay much attention to. These wreaths have an earthy look that is great all year round.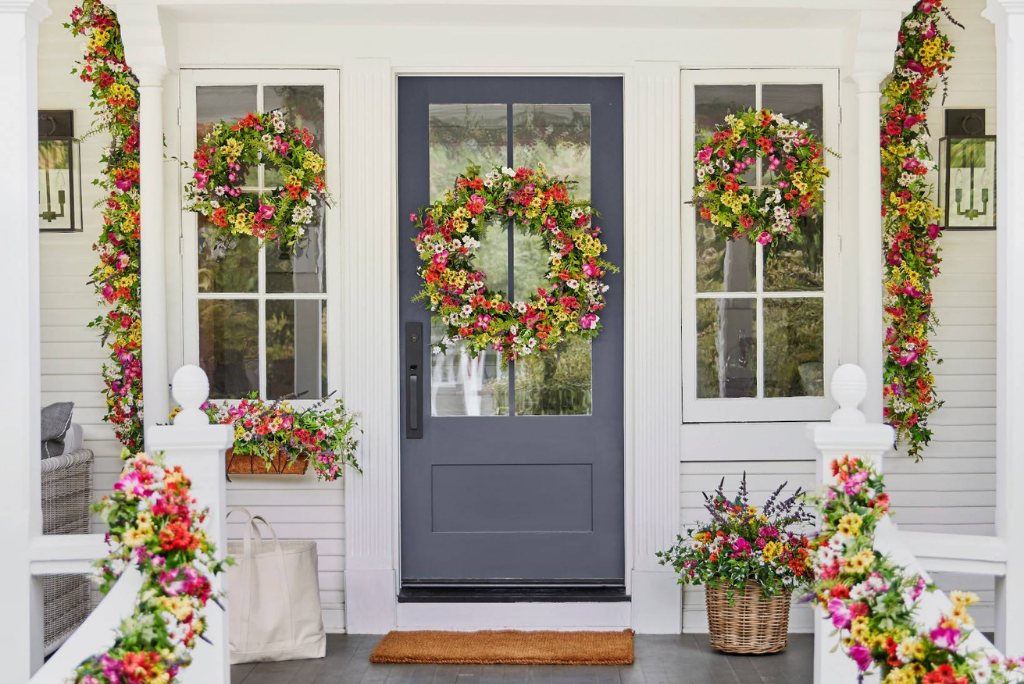 Photo via Balsam Hill Blog
Silk Wreaths
Silk wreaths are made to look like they're made of real flowers, but they're actually made of faux silk blooms. These wreaths are everlasting and can be a staple decor piece. Silk wreaths are fit for all seasons, making them a great item to sell to your customers.
Since they're meant to last much longer than wreaths with natural flowers, quality silk wreaths can typically sell at a higher price point. These wreaths also leave a lot of room for creativity. Other materials besides silk flowers can be included in these decor pieces, too. This can be something festive like a pinecone or other adornments, such as ribbon. Silk wreaths are definitely a versatile decor piece that will always be attractive to customers, so that's something to keep in mind.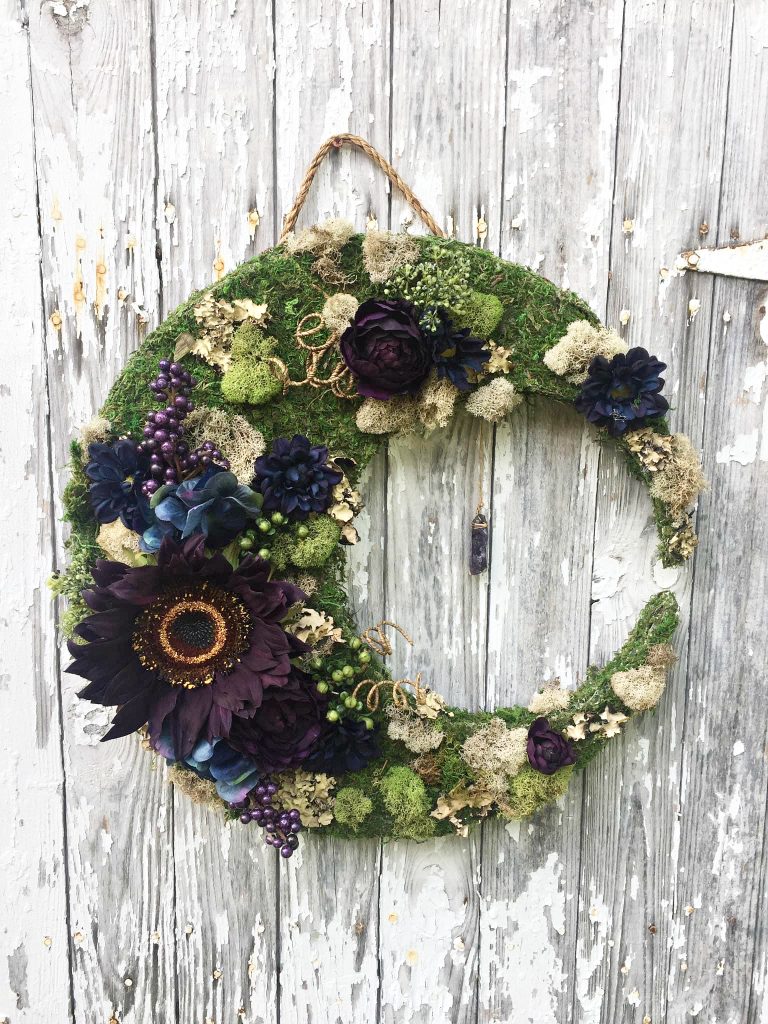 Image via Debbie-Doos.com
Crescent Moon Wreaths
Crescent moon wreaths are a recent trend that is worth considering in your own shop. These can be made with a base material of wicker, wire, and moss, or even foam. They can also be created in so many different styles, making them versatile. Crescent moon wreaths definitely follow a boho trend, and you can play on this by adding elements like crystals or seashells, allowing them to hang artfully off the wreath.
Crescent moon wreaths can further be customized for different holidays or seasons. They're particularly perfect for fall, playing on the whole "moon" trend that fits nicely with the autumn season. This variety of wreaths provides another great chance for creativity and to offer something fresh and new to your customers.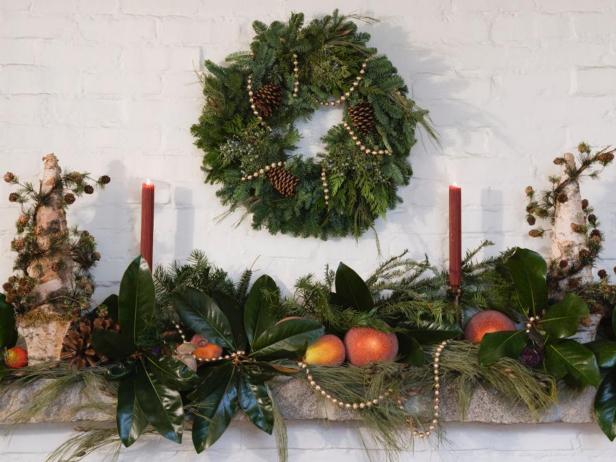 Evergreen Wreaths
These classic holiday wreaths are a must for any floral shop. Evergreen wreaths can be as simple or as intricate as you like. Keep in mind that customers have different tastes, so you may want to have a variety of styles and shapes for the holidays. Adorning wreaths with elements like pinecones, holiday garland, wire ribbon, and other festive pieces is a great way to make these attractive to customers.
Juniper, white pine, and Douglas fir are all great choices to make evergreen wreaths with. This is because these varieties of evergreens hold their needles for a long time without shattering.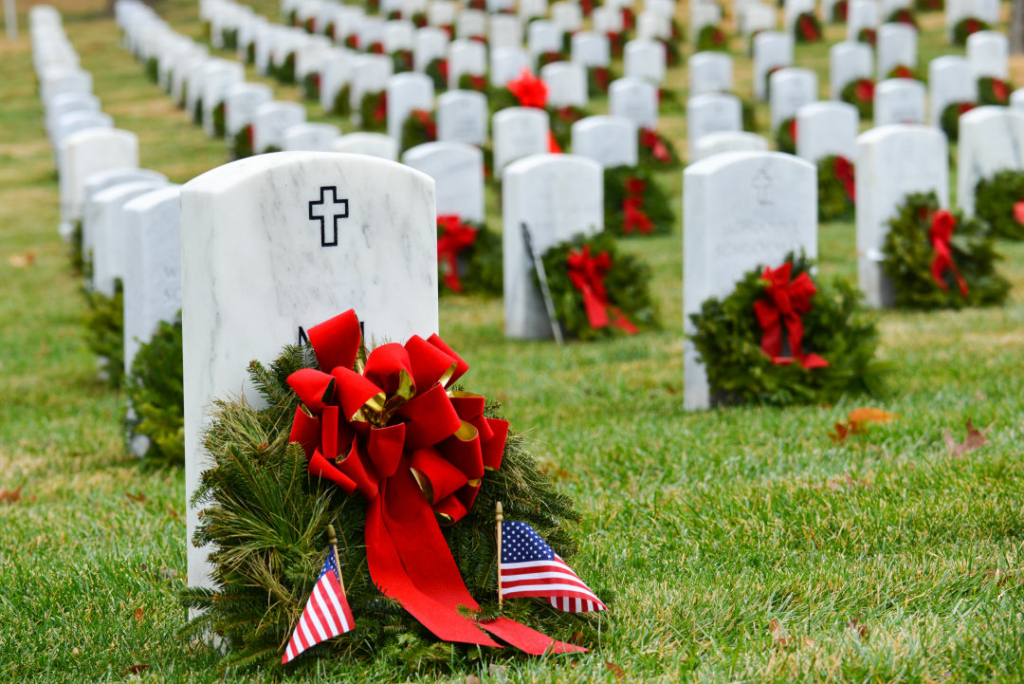 Photo via Sarasota Magazine
Cemetery Wreaths
Cemetery wreaths are an important offering to have in order to help customers commemorate the loss of a loved one. These are made-to-order items that are usually a more large-scale arrangement. Featuring their own stand, ribbon, and an abundance of fresh flowers, these are typically ordered for funeral services. Cemetery wreaths can also be ordered in different shapes – such as a heart. Wreaths of this variety typically sit on a stand.
Many individuals like to purchase cemetery wreaths around the holidays to leave at the graves of their deceased loved ones. Having evergreen wreaths on small stands for this time of year is a smart offering for this reason.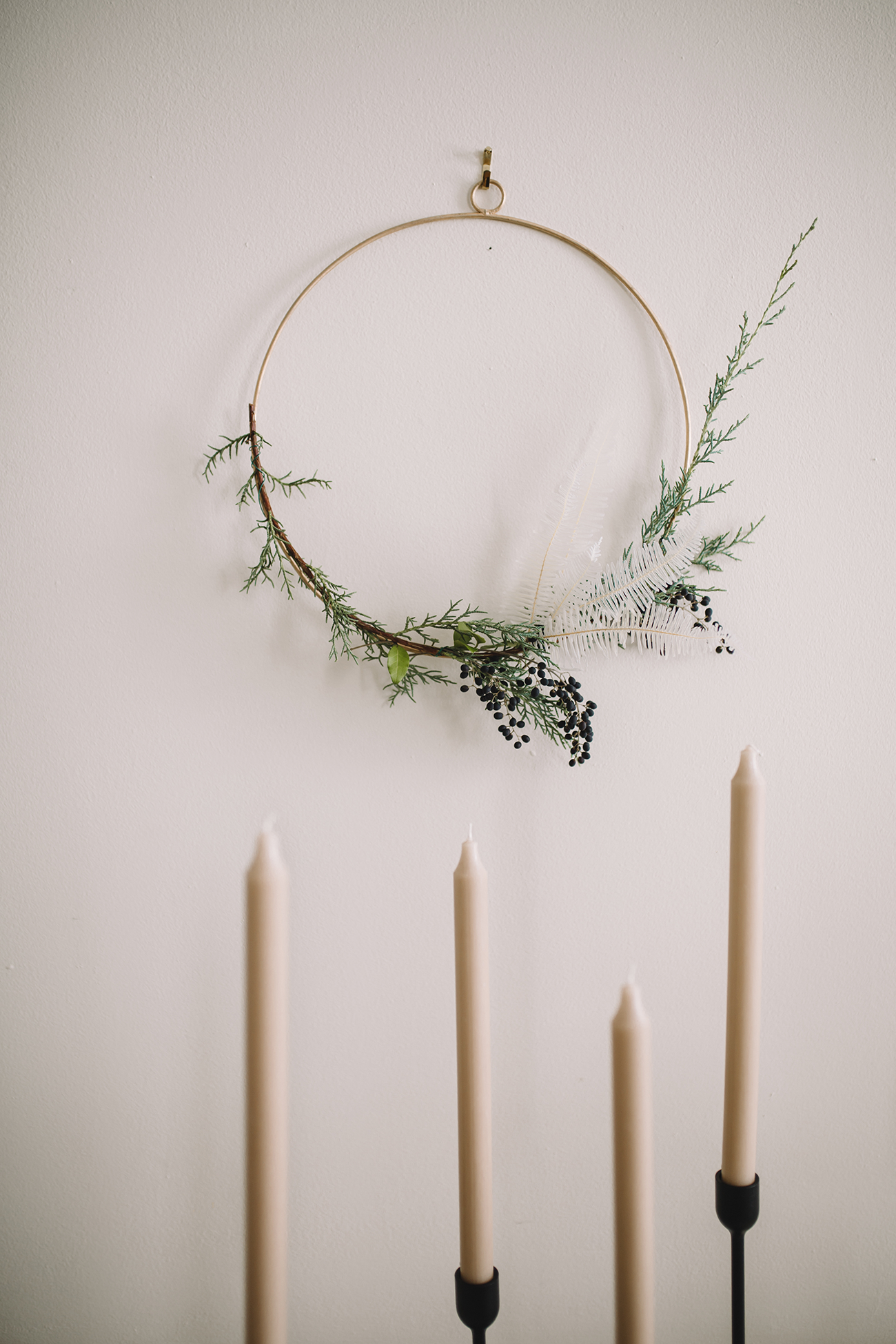 Image via A Daily Something
Minimalist Wreaths
Minimalist style has become more and more popular in recent years. With that being said, it makes sense that wreaths would follow suit in this trend. These wreaths are typically a hoop that features an adornment only on one side rather than all the way around.
These wreaths can feature faux or real greenery, dried flowers, or fresh flowers. Eucalyptus is a great touch on minimalist wreaths. Faux berries or fruit paired with this greenery is also a great way to do something different. An interesting element of these decor pieces is that the adornments can be more cascading or overflowing off the hoop, giving it a more interesting look overall.
Wreaths are a great item to include in your floral business! Have you had success selling wreaths? Let us know which kinds have been your top sellers or any questions we can answer about these decor pieces below!
____________

Thank you for reading the Floranext florist blog. We are committed to bringing flower shops the best information and tips to run their floral business. Click here to learn more about our florist software and how you can upgrade your florist website or floral point of sale.