The holidays are an exciting time, with people getting together, wrapping gifts, decorating the house inside and in, and celebrating with loved ones.
For florists, though, this time can be overwhelmingly busy with orders for arrangements, large-scale installations, and creating and selling festive wreaths. For that reason, it's a good idea to get ahead of the rush and organize your flower shop to set you up for success at this wonderful time of the year!
Make Good Use of Shelving
The first tip for the supreme organization this holiday season is to make good use of shelving. Organize all your vases and most-used items on your shelves in a way that makes sense to you so that you know where to find everything.
You may also want to label where different items should go on the shelves so that everyone that works with you is on the same page and puts things back where they go. This makes it easy to "grab and go" with these items when you're in the heat of the busy season.

Rotate Seasonal In/Out
You want all of your holiday season items to be within reach during this busy time. Make sure to put away summer, spring, and fall items that you won't use for a while so they're out of the way.
Decreasing this clutter in your workspace will make it easier to be productive and simpler to find what you need as you work.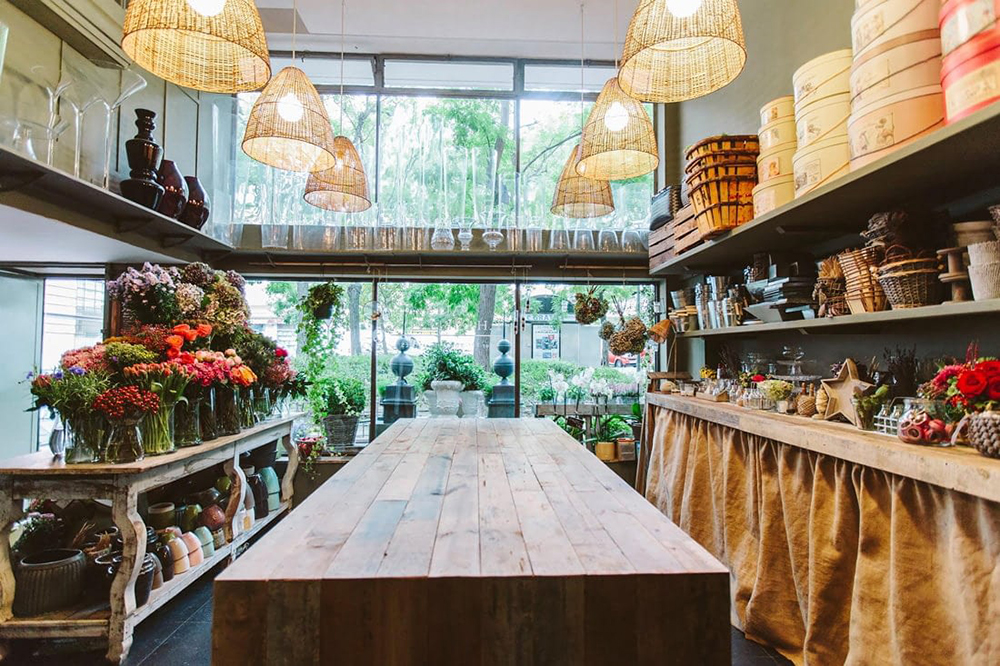 Floral Design Station
Make sure that your design station is equipped with all your must-have items for creating beautiful holiday arrangements and wreaths.
Having this functional space ready and reducing the trips you need to take around the store to create each piece will be largely helpful in you cranking through orders when you're slammed.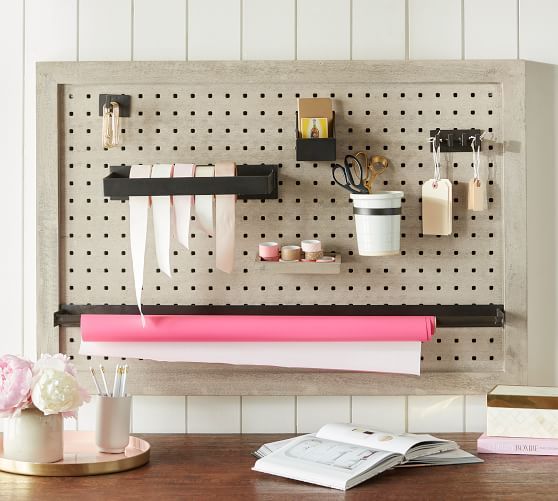 image via Pinterest
Pegboards
Pegboards are a great way to organize all the smaller items you'll use for holiday arrangements. You can hang mason jars from a pegboard and put smaller decor accents, scissors, clippers, and other must-have items in them for easy access and great organization.
This keeps these smaller items from getting mixed up and messy. You can even paint the pegboard a festive color for an amazing aesthetic along with great organization!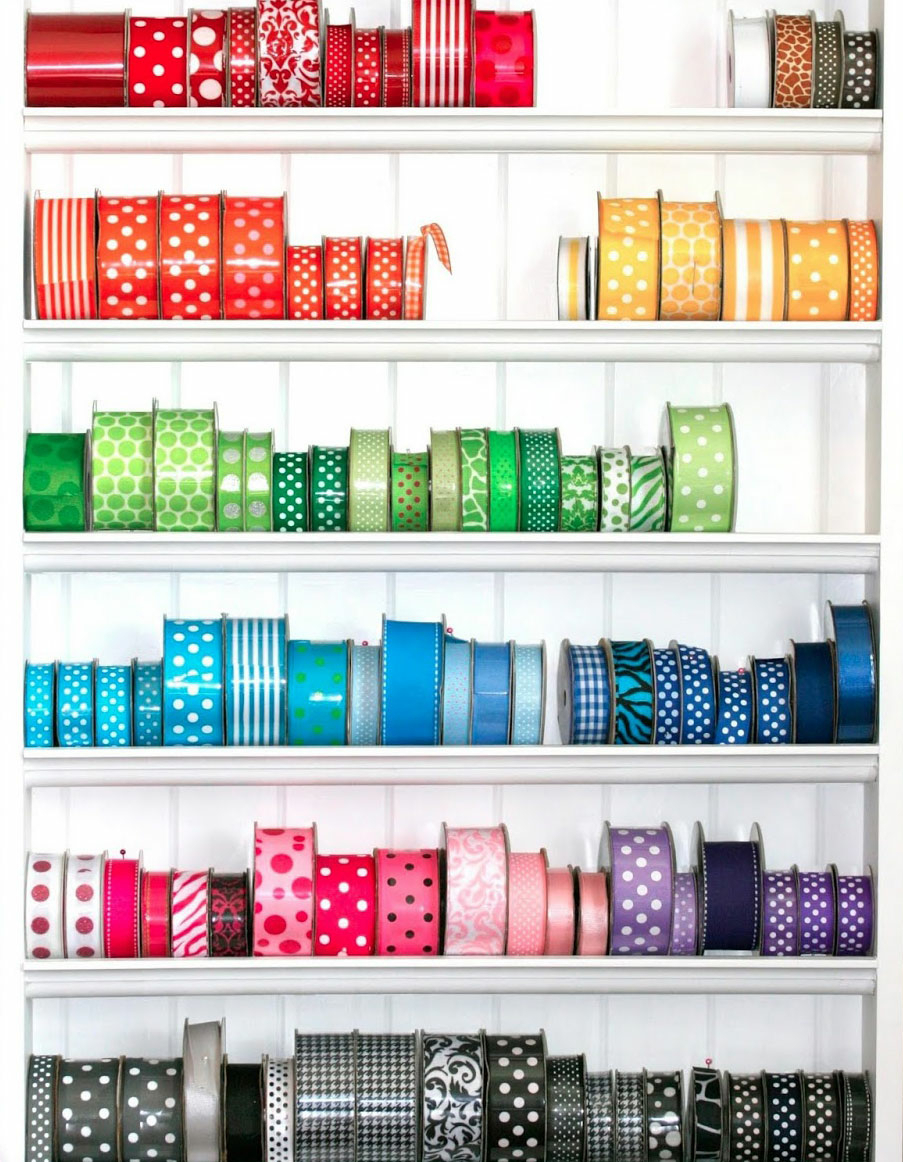 image via sheskindacrafty.com
Floral Ribbon
You always use ribbons in your arrangements, but the holidays call for even more festive ribbons. Make sure that you keep all of these spools organized in a way that works for you to avoid them becoming a tangled mess around the shop.
Some ideas for doing this include dedicating a cupboard with different compartments to ribbon, using an over-the-door hanging wire storage shelving unit to store and use ribbon from, or hanging ribbon on rods so it can be easily spooled without ever picking up the entire ream of it. 
The holidays don't have to be overwhelming – they can be simplified with smart organization! Allow yourself to work smarter, NOT harder and you'll be able to handle the holiday rush with ease. Do you have any great holiday organization tips? If so, share them below!
____________

Thank you for reading the Floranext florist blog. Floranext Love Florists and we are committed to bringing flower shops the best information and tips to run their floral business. Click here to learn more about our florist software and how you can upgrade your florist website or floral point of sale.