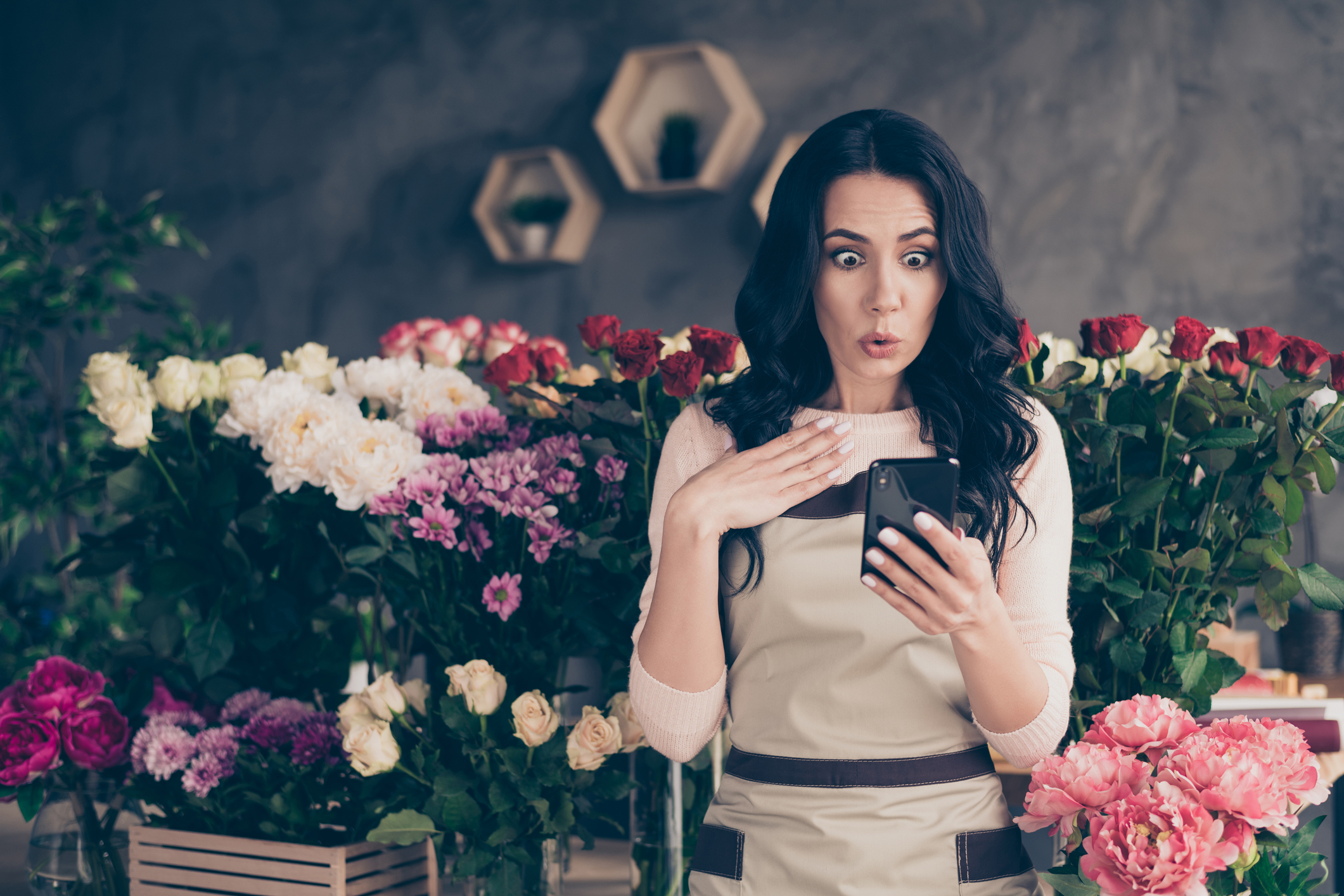 The flower shortage of 2021 is an unprecedented event in our industry. There's a lot to know about the shortage and we're sure that you, like many, have questions. We're here to break it down and explain what's going on, the contributing factors, and how you can combat this within your own business. Keep reading to learn more!
What Caused this Flower Shortage?
You're likely wondering how we even got in this position in the first place. There are a few factors at play that led to this unprecedented flower shortage.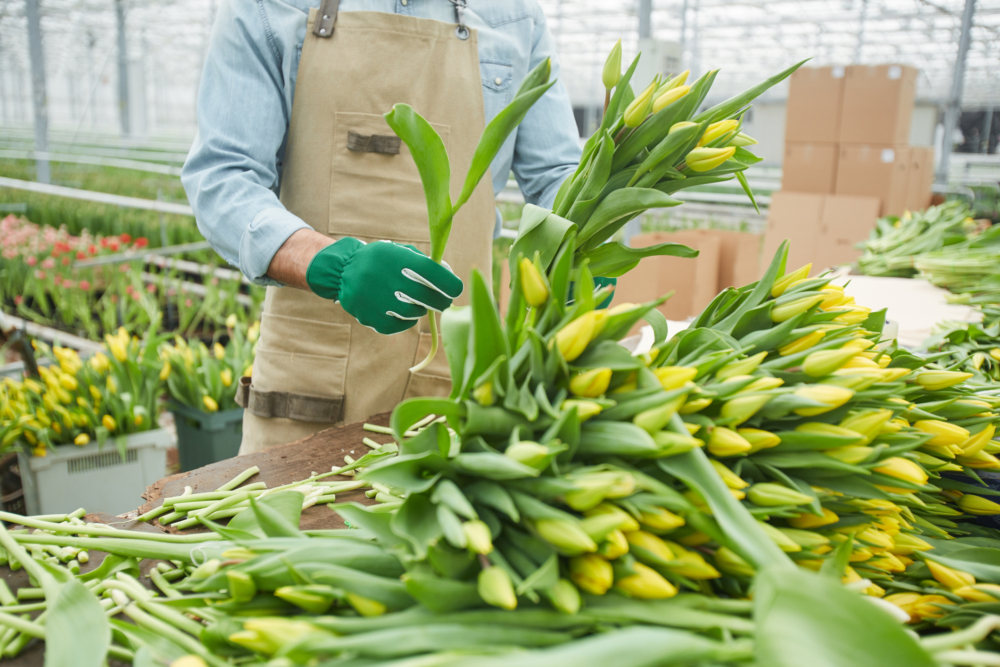 The Wedding Boom – Causing Increased Demand for Flowers
First, there's a wedding boom going on right now. The U.S. Wedding Report reported that a predicted 1.93 million weddings would occur in 2021 while an astounding 2.47 million would happen in 2022. That's up from 1.3 weddings in 2020. In part, this is the case because a large number of weddings were rescheduled from 2020.
Since there are so many weddings happening this year and next, it creates a huge demand for flowers. Demand for flowers is so high that buyers aren't even able to ask for specific flowers or flowers in colors of their choosing. Instead, florists can request merely a general color palette. White flowers are particularly hard to come by.
Shipping Issues – Causing Flower Shortages
The trucking issues facing other retail items is a big factor for flowers as well. There is a shortage of truck drivers and competition for these drivers from high margin industries.
Flying flowers into the country has also been an issue. "Flowers are not a lucrative commodity and therefore the cargo planes normally flying flowers are flying goods from Asia. And there are fewer passenger flights that typically carry flowers [using their extra cargo space]," says Williee Armellini, Editor of Flowers & Cents.
Global Pandemic Impacted Flower Farms
First, one of the contributing factors to the flower shortage is that fewer plantings occurred in 2020 due to the pandemic. Flower farms destroyed tons of flowers due to the pandemic, since many of them shut down for quarantine. A lot of other farms laid off workers or shut down completely.
As of December 2020, the U.S. floral industry employment number was at 5.64 million, which is its lowest level in the past seven years according to the National Association of Wholesale Distributors. That means that 247,717 jobs in the floral industry were lost between 2019 and December 2020.
Since there were fewer flower farms open and many were operating at a diminished capacity, fewer flowers were planted and harvested for upcoming seasons. That, plus the increased demand, is what's resulting in this severe shortage.
As demand began to surge once people began planning events again, many flower farms even had trouble finding workers. They struggled to have the appropriate staff to bundle flowers and load them into trucks properly, which meant they were left to die in the heat.

Poor Growing Conditions Globally
Less than ideal weather has hurt the floral industry. Growing conditions in South America, where most U.S. flowers are sourced from, have been difficult. Colder nights and an influx of rain negatively affected the harvest of healthy flowers.
U.S. flower farms also had weather issues that affected supply. For instance, California is responsible for three-quarters of U.S. cut flower sales. This state has struggled with historic droughts, unpredictable rain, and wildfires. This has caused flower farm owners in the area to have to both have diminished crops and have to shift focus in the types of flowers they were growing to accommodate the altered conditions.
This perfect storm of conditions has led to the historic flower shortage that we're currently experiencing.

How Florists Can Work Around the Flower Shortage
As florists, this flower shortage causes quite a challenge. Thankfully, there are a range of different ways to work around this shortage to ensure happy clients and shop success.

Set Customer Expectations Correctly
The first way to work around this challenge is to set customer expectations correctly. When you're working with clients on their wedding flowers, educate them on the shortage. If they don't know what's going on, they don't have the chance to be understanding about it!
Let them know that there will need to be flexibility in their flower choices and just be honest from the start so that they are completely clear on what to expect. You may even want to add into your contracts that there is no guarantee that you will be able to provide particular flower types or colors to your client so that they're one hundred percent clear on this fact.
Encourage Early Bookings
Another way to work around the current flower shortage is to encourage clients to book services with you early, especially for weddings. Even further than that, have a clear idea of what they want their wedding flowers to be early in the process. This will help you to ensure you have adequate time to either source the flowers you need to make their vision come to life or to work with them on changing things out as needed.
Make Substitutions – Get Creative
Sometimes, the flowers you or your customers want simply won't be readily available thanks to this shortage. When that occurs, be creative in making substitutions. You know flowers and your craft well, so you'll have a good idea of what you can do in order to make adjustments without losing the entirety of your client's vision. Who knows – your creativity may even result in something your customer likes MORE than what they were originally envisioning.
Finding flowers that are readily available that make great "filler" to account for stems that are unavailable is a good way to substitute well. For example, use uniquely colored carnations that fit into the color palette of an arrangement to make it fuller with a flower that is usually easy to come by.
Use Flowers Strategically
Finally, using flowers strategically is key in keeping your customers happy throughout this flower shortage. For instance, learn to flex flowers so that they can take on a new life and imitate the flowers your customers are specifically seeking. A rose, for instance, can be flexed to look almost identical to a peony. Another idea is to flex a tulip to look like a gardenia. This skill might take some practice, but it's well worth it in order to help ensure clients are receiving the aesthetic they're looking for.
Have you been affected by the flower shortage? Are there any other questions you have that we can help answer? We're here to help you navigate these uncharted waters, so let us know how we can help!
____________

Thank you for reading the Floranext florist blog. We are committed to bringing flower shops the best information and tips to run their floral business. Click here to learn more about our florist software and how you can upgrade your florist website or floral point of sale.