We're always on the lookout for resources for florists that can be used to elevate their business. Back To Biz is a program that is not only free to users, but that can really help florists get their business on track and set them up for success.
Small businesses need all the help they can get now more than ever, and this program can assist in accelerating success and can assist in meeting goals. Learn more about this floral business tool and how it can benefit your business below.
A Free Florist Resource
You're probably wondering what Back To Biz is. Posed to help small business owners like yourself get on track to meet your goals, this program is hosted by Creative Live. The best part? It's completely free!
While Back To Biz is specifically curated and developed to help small business owners recover from the pandemic, it's also the perfect resource for florists to enhance their day-to-day business. Back To Biz offers a host of classes on useful topics, which we delve further into below.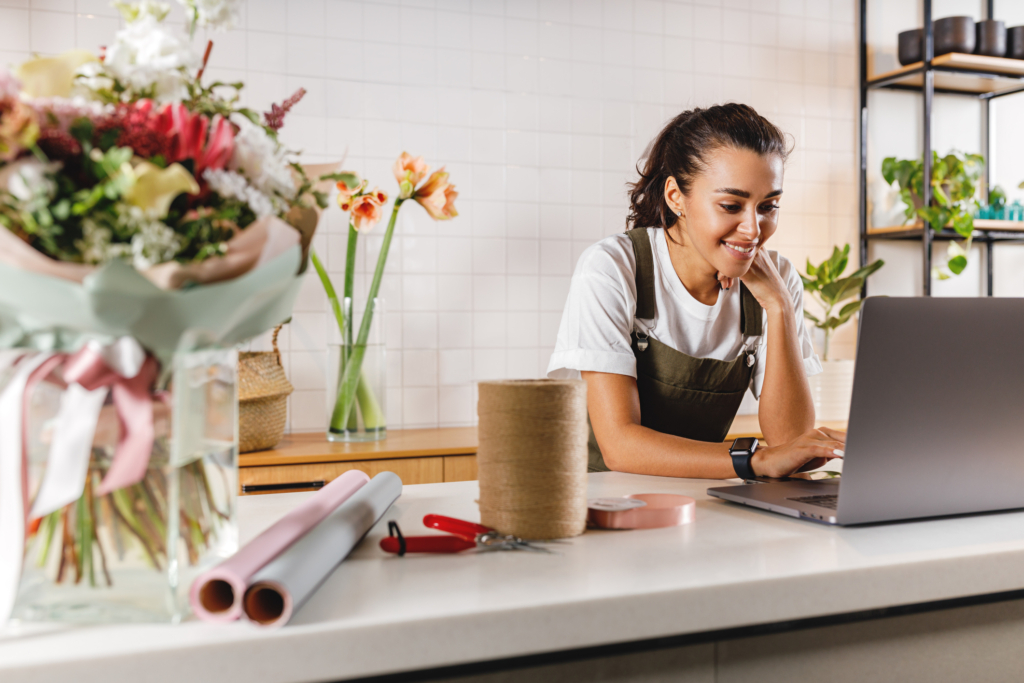 Video Classes for Florists
This free resource consists of many different class options, which span different topics from:
Business Basics
Marketing & Sales
Money & Finance
Online Business
Wellness
These classes cover subjects as simple as effective shipping practices to larger-scale topics, like how to reinvigorate your sales.


Here is a list of videos we recommend:

Reinvigorating Your Sales
4 Steps to Creating A Social Media Marketing Plan: Turn Followers Into Customers
Optimism, Leadership and the Future of Small Business
FAST CLASS: Driving Traffic to your Online Business
FAST CLASS: Turn Your Service Into A Product
Learning Paths for Florists
The program also features what they call "learning paths." These are curated collections of resources that follow one overarching theme.
For instance, there is a learning path surrounding how to reach new customers. The content in this path features video classes on how to build your brand, social media marketing tactics, and more. Furthermore, the path has a collection of articles that serve to teach on this topic.
Finally, the path shares inspirational stories from real business owners that fit with the theme. These custom collections are a great starting point within the wealth of information that Back To Biz has to offer.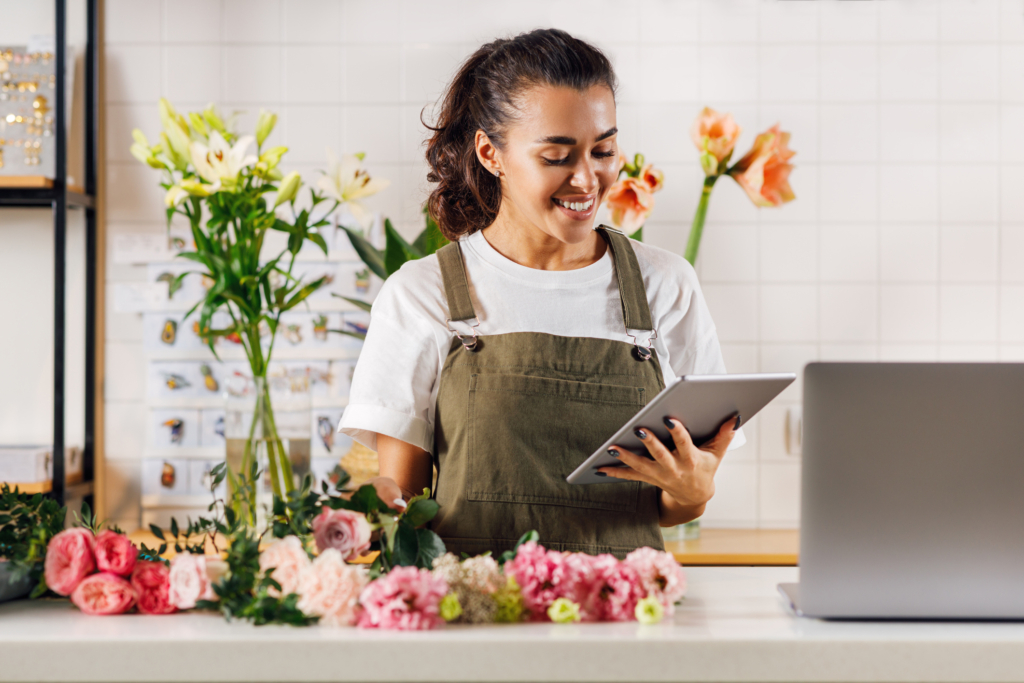 Instructors That Know Small Business
Another great feature of this platform is its different instructors. Creative Live takes pride in featuring instructors that don't just love to teach but have also been in the shoes of a small business owner.
This diverse group of teachers includes many successful entrepreneurs. Most of them have helped other businesses to grow and learn.
Florists Learning On The Go!
The ability to learn on the go is something that makes Back To Biz useful. It's no secret that life as a floral shop owner leaves little time for learning, but this resource makes it easy to squeeze it in.
Take classes on your own time and schedule with Back To Biz. No matter how much or little time you have, there's an asset on this site that can fit your schedule. This is certainly a nice aspect to consider.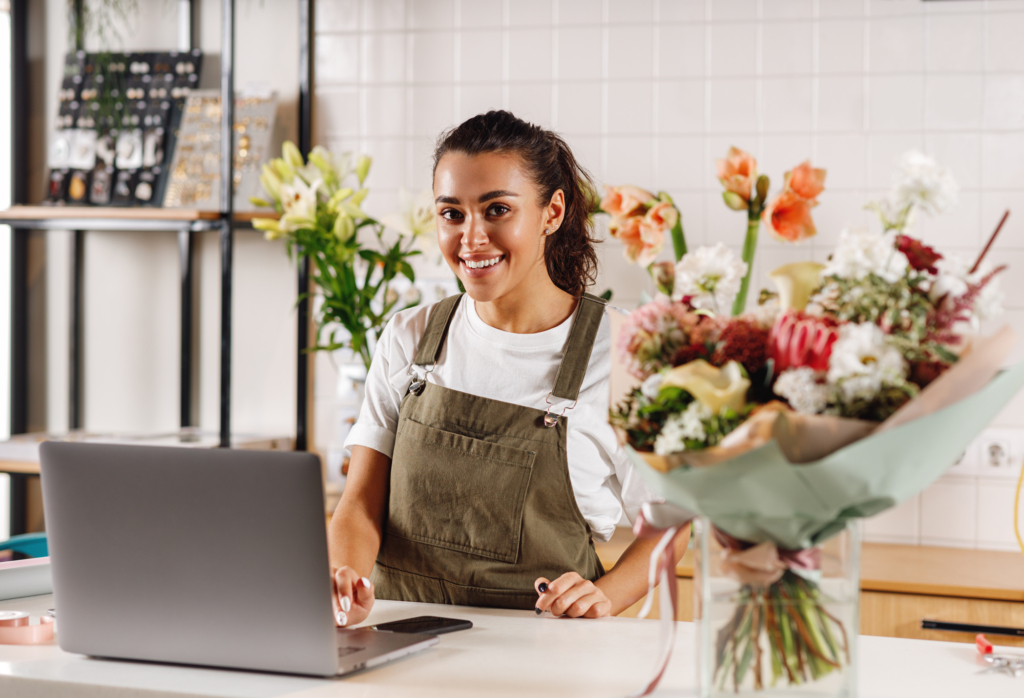 What Makes Back To Biz Worth It for Florists
Back To Biz has a few things that are special about it. First off, it's always a plus when a useful tool doesn't have any cost associated with it. This makes using Back To Biz completely risk-free for you and your business, allowing you to learn on your own schedule without the pressure of a monthly membership fee.
Another thing that sets it apart from other tools is that it is specifically designed to help business owners succeed in any environment. No matter what the economic climate or what's going on in the world, this platform has advice that helps get your business where you want it to be. The behavior of consumers is constantly changing, and this resource not only takes that into account but also helps business owners understand how they need to adjust accordingly to these alterations.
The proof is in the pudding – a wide range of world-known companies have benefited from the programs hosted by Creative Live. Just to name a few – Starbucks, Shopify, Microsoft, and Chase have all learned from the platform. If these big-name businesses were able to learn from this resource, chances are that your floral business can grow from it, too!
This free tool is definitely one to consider in aiding your floral business. Are you considering trying Back To Biz? Share your thoughts on the resource below or let us know any other useful tools you've found similar to this one!
____________

Thank you for reading the Floranext florist blog. We are committed to bringing flower shops the best information and tips to run their floral business. Click here to learn more about our florist software and how you can upgrade your florist website or floral point of sale.
Want a better florist website?
Try Floranext For Free!   One-stop florist software – built by florists, for florists