Florists, If you haven't already figured out that you should be on TikTok and Instagram, this might be what finally sways you to the social media giants. These two social media platforms are giving Google a run for its money.
Since Instagram and TikTok have switched the mainstream consumption of social media of quick video viewing, Google search and maps are being heavily impacted by a growing preference for social media and videos.

How is Google being affected?
According to Senior Vice President Prabhakar Raghavan, who heads the Google's Knowledge & Information organization, has recently reported at a conference that Instagram and TikTok are heavily impacting Google search.
At the conference it was noted that younger users were now often turning to apps like Instagram and TikTok instead of Google Search or Maps for discovery purposes. Based on research, 40% of younger users, aged 18-24, are searching for a specific place, like where to get lunch or where to shop, they go straight to TikTok and Instagram.
"We keep learning, over and over again, that new internet users don't have the expectations and the mindset that we have become accustomed to." Raghavan said, "the queries they ask are completely different."
Google has taken the initiative in updating Google search and maps to stay ahead of the change. Google Maps is incorporating augmented reality to help users position themselves in their environment by seeing a blue flashing icon. Google search is now including TikTok and Instagram links in google search and they are currently in development of combining images and text as it imagines a future where users could hold up their phone and search based on what they see.
What does this mean for florists?
The answer is pretty simple – to thrive as a florist, you need to have a presence on social media. You don't have to go viral or even immediately start making high-quality TikToks quite yet – luckily for the floral industry, the audience we're looking for does generally find your business through Google searches.
But that doesn't mean you shouldn't be getting ahead of the curve. Considering vamping up your social media posts doesn't hurt, and it doesn't have to be too hard.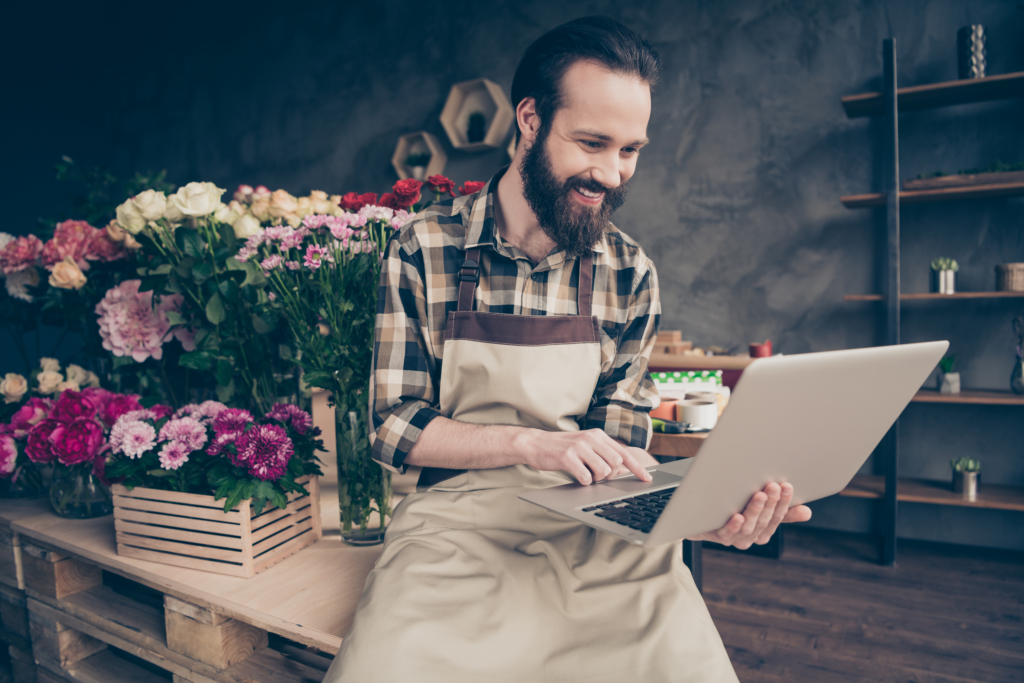 What should you be posting on social media?

With social media content covering across different subjects, we recommend on focusing what you do best, being a florist. One of the top trending searches on TikTok is florist videos showing just their day to day activities. Here are some key-points when developing your social media.
What makes your flower shop unique?
If you're posting on social media, you should show off your skills. Consistently posting content that shows floral arrangements, wedding decor you've done, and other special projects you've been a part of is important in growing your business.
Relatable content
Yes, you should be posting flowers – but you should also be posting relatable content. Content that your customers can relate to is what will draw them in and consider you for their next event or floral need. TikTok's portraying a "day in the life of a flower shop owner," and videos that show your business behind the scenes will resonate.
Showing off your local business
Make sure your social media, whether it's Instagram or TikTok, should highlight where your business is. The algorithms of social media platforms take the location of users into account, so you must make sure that your town is represented in your posts and in your profile information.
—
It's not time to panic yet – Google isn't going anywhere. But in a competitive industry like ours, it's important to always consider ways you can grow and reach more customers.
Are you on TikTok or Instagram? Tell us about your strategies and tag us in some posts!

____________

Floranext offers great florist software, florist POS, florist websites and florist wedding proposal software. Our florist technology products are built by florists, for florists. Let us know if you want a free demo or try our software for free here.