What are your top flowers in your cooler week in and week out?  The ones you always go to that work for your everyday designs, bouquets and funeral work?   Here is a list of our choices, see if we match.  If not, tell us in the comments below what your top 10 flowers are!
Top 10 Flowers = Less Stress in your Flower Shop
Why have your own "Top 10" flower list? It helps with planning. By ordering in advance, you can save money by saving on last-minute delivery charges and the chance of sub-par "that's all we have in stock" flower quality. Talk to your supplier about signing up for a standing order program.  There are many different types of standing order plans available so talk about the one that would work best for your flower shop.
When you keep a stock of 10 types of flowers in your cooler each week, you definitely cut down on your stress level.  No longer do you need to worry about having the flowers in stock when you receive those last-minute orders or funeral work.  You have the flowers and are ready to design!
Top 10 Flowers For Your Flower Shop
Here is our list of the top 10 most important flowers to have in your shop from least to most important.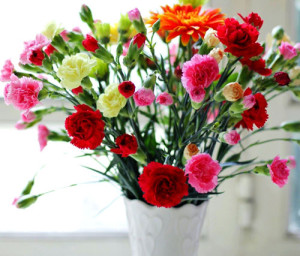 10. Carnations, add fragrance they have a spicy beautiful scent. Yes they might be "old-fashion" but when placed correctly in an arrangement they look beautiful, are long lasting and add softness to the design. Try and keep the staple colors in stock including red, white and pink. There are so many different colors of carnations that you might want to try some seasonal varieties as well.  Don't forget the mini-carnations, another ideal long lasting flower that adds interest to designs.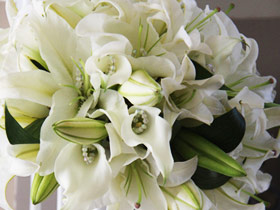 9. Casablanca Lilies can really make an impact on any design and work well with roses. Best part is you only need a few to make a statement! White is a great color to keep on hand.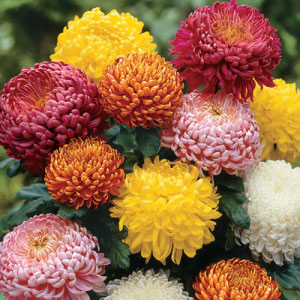 8. Football Mums can be a great inexpensive way to add drama to funeral work. These large pillow-like flowers bring a punch to any piece. Keep white in stock for all occasions.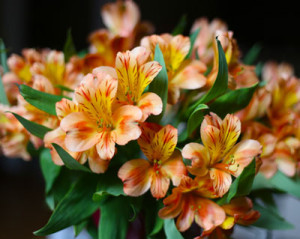 7. Alstroemerias are inexpensive and work great as a filler. Keep a seasonal mix on hand to bring color and longevity to your design work. Try not to get white Alstromerias, they show the wear and tear of travel easily.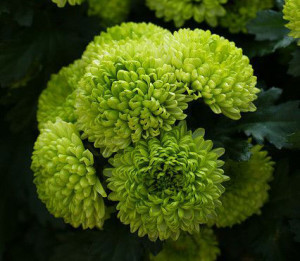 6. Kermit "Button" Chrysanthemums in green brings a bit of WOW easily to any design. A long lasting flower to have on hand and use them often to add color and dimension to any arrangement.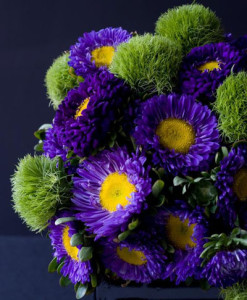 5. Matsumoto Asters are another perfect POP of color flower for all arrangements. Bring in some hot pink and purple to complement and excite your weekly designs.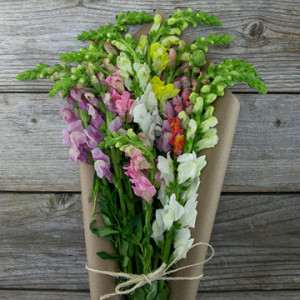 4. Snapdragons – These blooms add dimension to any arrangement. Wonderful color variations and add height to all your arrangements for a pleasing to the symmetrical design. Provide cool color and balance other mid-sized flowers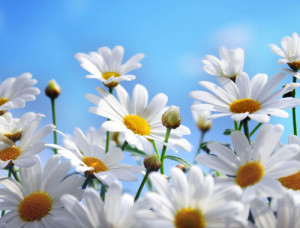 3. Daisies give you some great color and mass inexpensively. Vary the color with the season is fun but white and yellow are a must year round!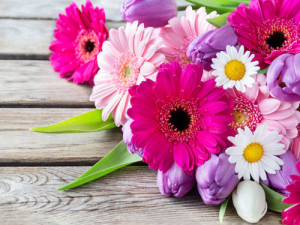 2. Gerberas are a favorite with customers and an excellent addition to your designs. By adding Gerberas, you increase the price point. Red and pink are perennial favorites.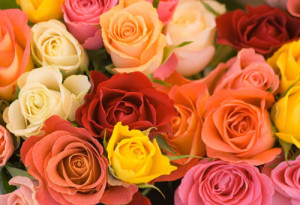 1. Roses are a staple in a flower shop. 40 and 50 centimeter size can be purchased at reasonable prices at most times. Having them in the standard colors of red, white and pink will please anyone and they will class-up any design or bouquet.
Plus 2 – The Two Best Filler Flowers for your Flower Shop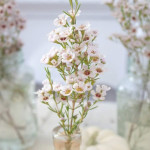 Wax Flower in white or pink is the best filler flower of all time. The look brings freshness and life to heavy designs.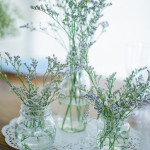 Caspia or Limonium when added can totally change the feel to a more high-end design. Keep some on hand for variety.
Well, that's our list of the top 10 flowers each flower shop needs in their cooler.  What do you think?  Do you agree?
____________
Floranext makes great florist software. Florist websites, floral POS, florist wedding/event proposal software, and florist technology. Let us know if you want a free demo or try our software for free here!

Tags: