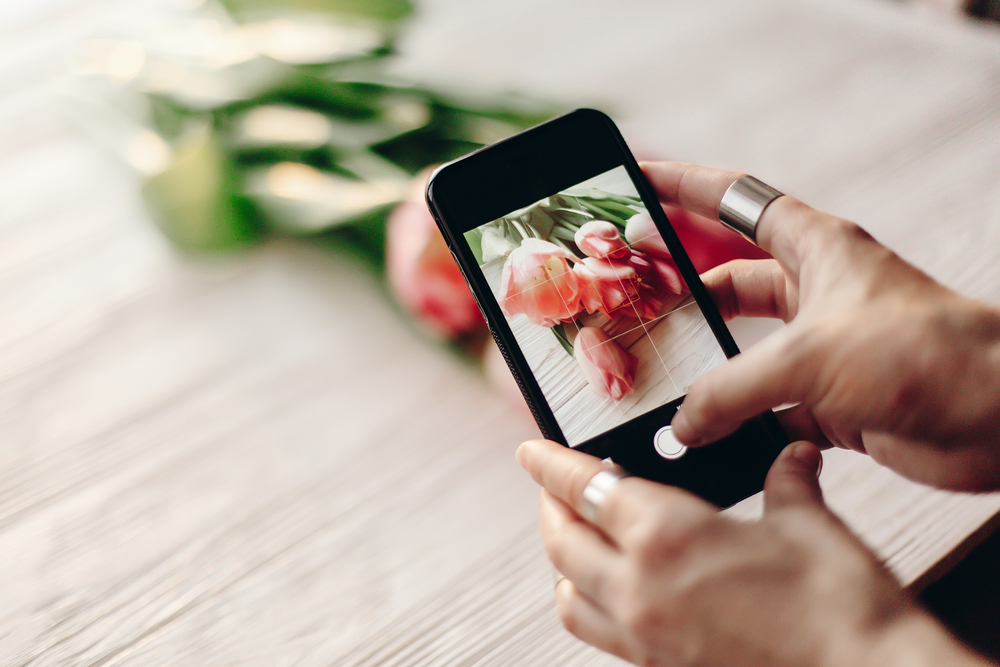 Showing off your work to the world wide web is one of the easiest and cheapest ways to get more clients.
When you have the most beautiful images of your floral arrangements, you want to display them all over social media. The downside, though, is that it's incredibly easy to have someone else using your florist images.
On the other hand, it's just as easy for you to use someone else's image as your own, whether you intend to or not. We've all retweeted an image or posted an image that we didn't create ourselves on Instagram, right? Image sharing is a huge part of social media today.
In fact, according to Buffer, tweets with images get retweet 150% more than tweets without whereas Facebook post with images gets 2.3 times more engagement than those without.
Understanding the rules and regulations that surround image sharing, fair use, and the copyright is the best way to protect yourself and your business from copyright fraud. Let's get into it.
Understanding image copyright
Image copyright is a little bit complicated. Technically, you don't need to Copyright an image because the one you're producing it, it is automatically copyright to the original poster. However, unless the image is registered with the appropriate Copyright office, anyone will be free to use and share the image without legal penalty. Only once the image has an official Copyright status can you take legal action against others who use your florist images.
Understanding fair use policy
According to Stanford University, fair use is, "any copying of copyrighted material done for a limited and "transformative" purpose, such as to comment upon, criticize, or parody a copyrighted work." Once again, this is a loophole that others may tout to use images that are not their own and do so without permission from the creator.
Others can get away with fair use when they are using a portion of a piece of work for reference or parody. Because users are unlikely to share a portion of an image or manipulate it enough to make it a "parody," fair use rights are not usually touted in legal conversations as they pertain to image copyrights.
Understanding social media Copyright rules
Different social media platforms have different rules for sharing images. In order to protect yourself and others from Copyright infringement, be sure to look over the rules and regulations carefully. Many platforms already have many terms of service in place that are meant to protect publishers and users alike. You can read them below:
How to Copyright your florist images
If you wish to take the extra step to Copyright your images with the appropriate office, you can easily do so online. In the United States, you can Copyright an image with the U.S. Copyright Office through the website copyright.gov. It currently costs $35 to register a single image and you will have to submit a copy of the image with your application.

If you want to protect your florist images from Copyright fraud, you should rely on more than the automatic Copyright that comes with an image that you've created. While users are not allowed to replicate the image without your permission, you will not be able to enforce this in a court of law and it could lead to a messy online situation that you don't want any part of.

An easy solution to prevent that your images are stolen is to watermark them with your Flower Shop name or logo this way it will be more complicated for people to steal your creative work, it's not 100% effective but at least is more complicated for them to steal your job that way.

Now that you understand what Copyright images are and how to Copyright your own florist images, you can ensure that your images are 100% your own while simultaneously protecting yourself and others from Copyright infringement.

Tags: