Florists, You Have Spoken!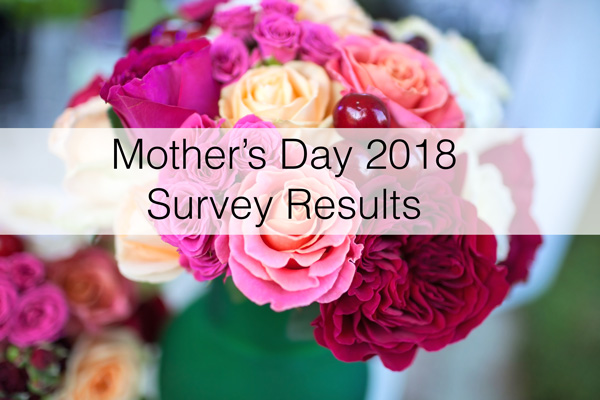 A big thank you to everyone who participated in our annual Mother's Day survey. Once again we got a very strong showing from our readers and members, and your feedback is extremely helpful.
Of the florists surveyed, approximately 82% have shops located in the United States, 15% in Canada, and 3% elsewhere.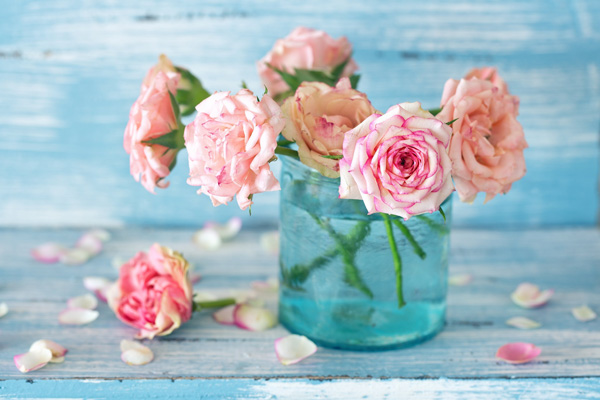 Q1. When did you start receiving orders for Mother's Day 2018?
April 30 – May 6
#1 Answer with 40.9%
#2 Answer, Mother's Day Week, May 7 – 13 (24.2%)
#3 Answer, April 23 – 29 (12.1%)
As expected the week before Mother's Day Week took the lead spot, but it's good to know that most orders were received at least a week before the holiday!
Q2. What was your top-selling product this Mother's Day?
Mixed Arrangements in a Vase
#1 Answer with 81.8%
#2 Answer, Wrapped bouquets (10.6%)
#3 Answer, Mixed arrangements in a basket (4.5%)
All the options given are popular gifts for moms, but it's interesting to see what a commanding lead mixed vase arrangements took this year.
Q3. Was this year's Mother's Day better than last year for sales?
Yes
#1 Answer with 63.6%
#2 Answer, No (24.2%)
#3 Answer, Don't know (12.1%)
Almost two-thirds of shops surveyed received noticeably more orders this year than last year. Whether your shop received more or fewer, please send us feedback in the comments section below!
Q4. How many more orders did you receive this year?
11-25, 26-50, 51-100
Virtual Three-Way Tie with Roughly 19% Each
The other answers (101-200, More than 200, Don't know, and Fewer than 10) brought up the rear. It appears that  the majority of shops that answered "Yes" to the previous question saw a very reasonable increase in sales this holiday, with a further 22% making 100 or more sales than last year!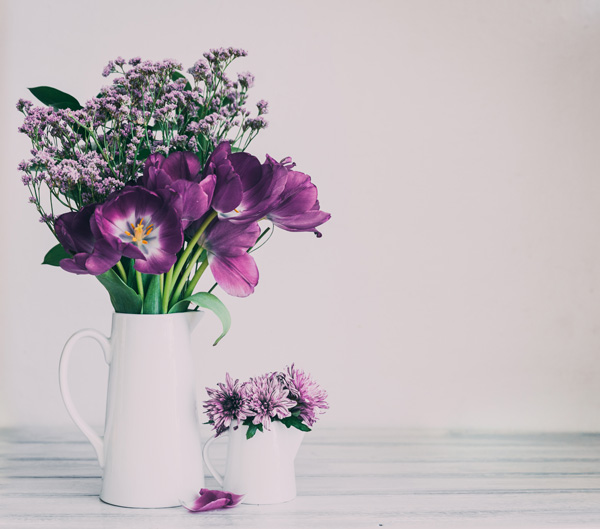 Q5. Did you receive more website Mother's Day orders this year than last year?
Yes
#1 Answer with 71.2%
#2 Answer, No (19.7%)
#3 Answer, Don't know (9.1%)
Interestingly, more store owners surveyed said they received more web orders than overall orders this year.
Q6. How many more website orders did you receive this year?
11-25
#1 Answer with 34%
#2 Answer, Fewer than 10 (29.8%)
#3 Answer, 26-50 (17%)
We had answers all over the board on this question. While some received only slightly more website orders this year (under 10), about half received between 11 and 50 more web orders.
Q7. How many new employees did you hire this Mother's Day?
83.2% of shops took on at least one new driver
59% of shops took on at least one new designer
The median number of new front-of-store employees was 2
Some responses for Other:
"2 for phones"
"1 for order processing"
"3 for prep/setup"
"Expanded hours for most employees"
"1 delivery coordinator"
"Had extra designer hired but she got sick the week of Mother's Day"
An interesting range of answers to this question—many stores took on new help, but a sizable number did not increase their staff by hiring. Some smaller shops noted that they are a two-person operation, the owner/designer and a driver.
Q8. About how much did you spend on wholesale stems this Mother's Day holiday?
Between $3,500 and $5,000
#1 Answer with 25.8%
#2 Answer, Between $2,500 and $3,500 (24.2%)
#3 Answer, Between $1,500 and $2,500 (16.7%)
While some outliers spent more than $5,000 or less than $1,500, most respondents feel within the $1,500 to $5,000 range.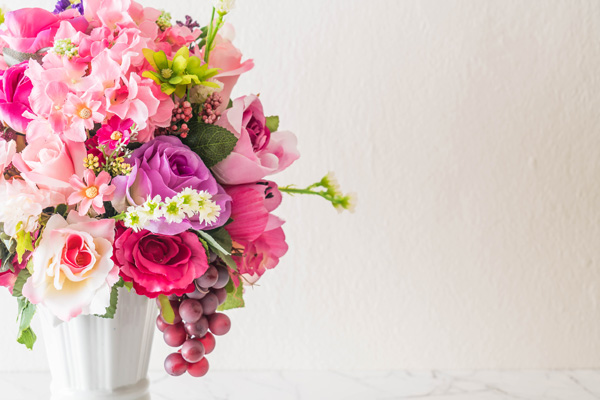 Q9. Did you rent an additional delivery truck or vehicle this holiday season?
No
#1 Answer with 92.4%
Very few respondents rented an additional delivery vehicle for the holiday.
Q10. Where is your shop located?
United States
#1 Answer with 81.8%
#2 Answer, Canada (15.2%)
#3 Answer, Outside of the US and Canada (3%)
As noted earlier, most respondents are in the US.
Q11. What region of the country is your shop located in? (If US)
Northeast/New England and Midwest
Virtual Tie with Roughly 28% Each
#2 Answer, South (24.1%)
Q12. Where in Canada is your business located?
Ontario
#1 Answer with 80%
Tie for #2 Answers, Alberta and British Columbia (10% each)
That's another Mother's Day down! Take note of what you did this season that was successful or resulted in more sales and consider how you can implement that next year! Likewise, if you took a risk on more wholesale stems or staff, this is also important to reflect on.
Florists, do you have any feedback on your 2018 Mother's Day sales season? Your fellow florists would love to hear about it—please feel free to share in the comment section below.
____________


Floranext offers great florist software, florist POS, florist websites and florist wedding proposal software. Our florist technology products are built by florists, for florists. Let us know if you want a free demo or try our software for free here.