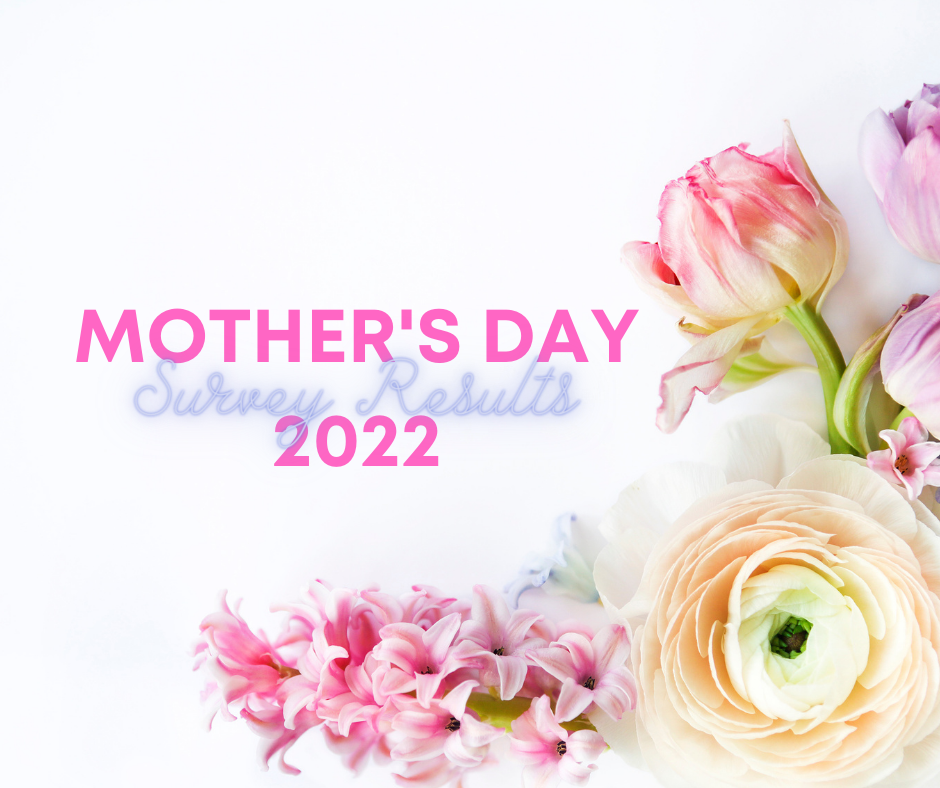 Floranext would like to say thank you to all the respondents who participated in our annual florist Mother's Day survey. As always, this questionnaire provided us with illuminating results that allowed us to learn about current trends that florists should be aware of. Keep reading to find out what the results were!
Key Floral Trends – Mother's Day 2022
Here are the top key floral trends of Mother's Day 2022:
Almost Half of Florists Noted that Mother's Day Sales 2022 were way better than expected – While this is not as high as the number reported last year, it's still great to hear that 47% of florists had a better sales outcome than expected this year.
Website continue to be the major driver for Mother's Day sales – Nearly half of orders come from florist websites, followed by phone calls with minimal walk-ins.
Artistic expression still the key to success for flower shops – Arranged flowers are still best sellers for over 80% of shops, and candy/Chocolates still remain the top choice as an add-on.
Still remains of an even split as far as who was open this year on Mother's Day and what shops were not. This has been identical for the past several years.
The average price of an arrangement for Mother's Day has increased slightly but still the average remains between $75.00 – $125.For more detailed answers to each question see the charts below: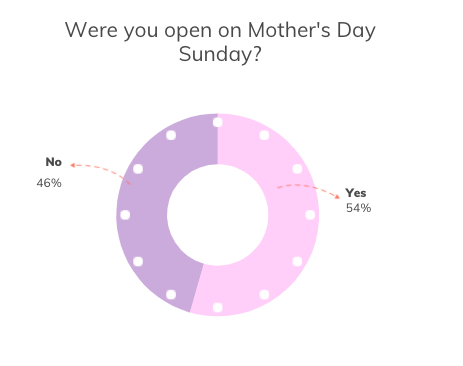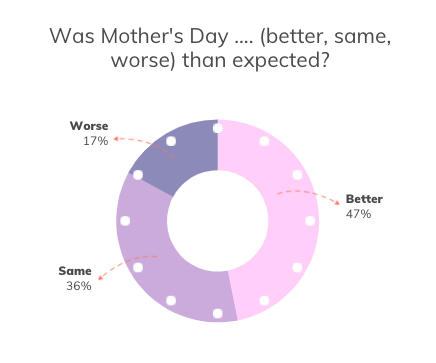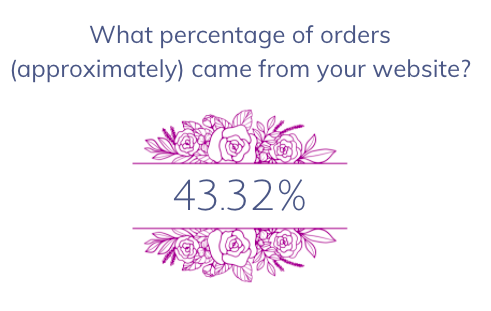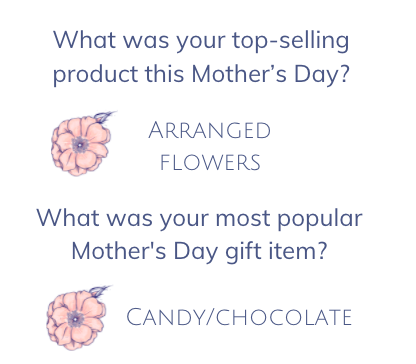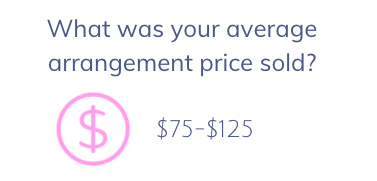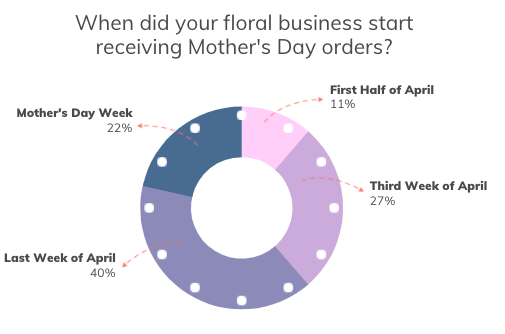 What (if anything) would you do differently next Mother's Day?
Floral Ordering: "More mixed bouquets using the same flowers!", "Order fewer flowers so we sell out." and "less with roses and more mixed flowers."
Preparations: "Have more ready to go arrangements", " Order less dish gardens", "Quality check flowers more rigorously", " Grow more of my own flowers", " Rent a pop-up shop", "Sleep More", and "improve work flow."
Hiring: "Hire more help", " Hire additional designers", " More Delivery Drivers", and " More front of store help to take orders, answer phones and additional tasks."
Deliveries: "increase our delivery area", "increase delivery charges", "tighten the delivery area when closer to the holiday", and "adding an additional vehicle(s)."
Marketing: "Start promoting the holiday sooner!"," Do more with Online Ads", "Focus more on online ads", " Begin promoting earlier, beginning of April", and " come up with a better marketing strategy – online ads, social media, email blasts."
Thank you for reading the Floranext Mother's Day Floral Industry Survey for 2022. We are committed to bringing flower shops the best information and tips to run their floral business. Click here to learn more about our florist software and how you can upgrade your florist website or floral point of sale.
Survey based on data from 158 florists (82% in the United States, 13% in Canada, 5% International).
____________

Floranext offers great florist software, florist POS, florist websites and florist wedding proposal software. Our florist technology products are built by florists, for florists. Let us know if you want a free demo or try our software for free here.