Floral stem trends have hit all time high with the use of social media platforms such as Pinterest and Instagram.
Surprisingly people have taken an interest in the actual floral and greenery stems of the arrangement rather than the overall look and feel. Of course, the look and feel is just as important but picking the blooms and greens is equally as important.
Florists, we understand how this can be a catch 22, as some florals and greens may not be readily available or could even be impractical. However, we must pay homage to the overwhelming interest in florals and their greenery counter-partners, as this has given florists the recognition they so deserve for their exceptional creativity and artistry status.
In this blog, we will list the hottest most sought after trending floral, greenery and succulent stems. Most florists will be familiar with these blooms however for those that are new to the floral industry, this will be your go to blooms cheat sheet.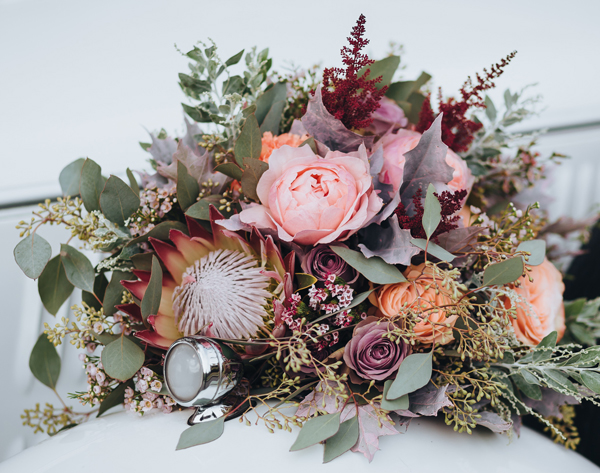 2017  Greens Floral Trends:
These are the hottest trending greens right now and are here to stay for a long time.  Using these greens will beautifully accentuate any floral arrangement. Try incorporating a new go to green at your flower shop to any floral vase, or design piece you make to add that updated look and feel.
Trick Dianthus
Amaranthus
Poppy Pods
Seeded Eucalyptus
Silver Dollar Eucalyptus
Baby Blue Eucalyptus
Gunni Eucalyptus 
Parvifolia Eucalyptus
Jasmin
Tree Fern
Ming Fern 
Maidenhair Fern
Sword Fern
Myrtle
Italian Ruscus 
Tip: Mixing eucalyptus varieties in floral garlands looks absolutely breathtaking and offers that vintage look that is so in right now.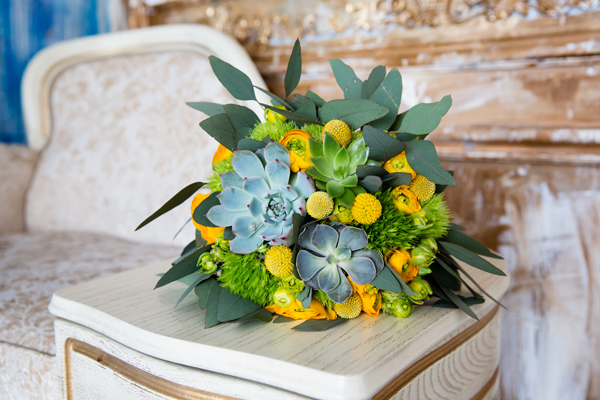 2017 Succulent Floral Trends:
Let's face it, succulents in floral arrangements are here to stay. Strategically placed succulents in any floral design offer high impact. We also love the fact that succulents are so resilient and long lasting.
Burros Tail 
Echeveria Desert Rose
Echeveria Perle Von Nurnberg
Echeveria Green Prince 
Hens & Chicks
String of Pearls
Trachyandra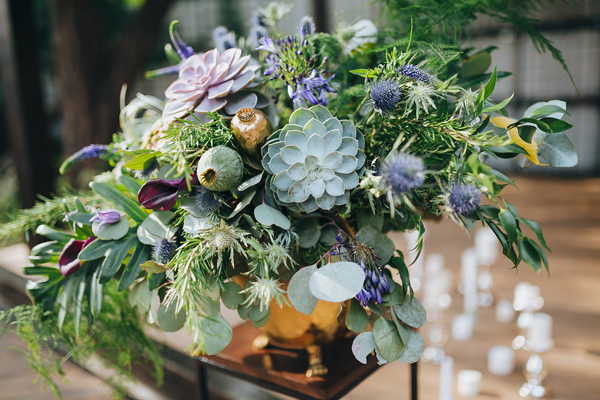 2017 Herb Floral Trends:
If you are not using herbs in your floral arrangements yet then just wait, these are so current and will get even more popular in time.
Using herbs in floral designs are very popular because of the special  meaning behind each herb, which provides a specific good fortune. Try incorporating some of these trending herbs in your floral arrangements and wedding designs.
Sage, Wisdom & Long Life
Rosemary, Loyalty & Fidelity
Thyme, Courage & Bravery
Basil, Love & Goodwill
Mint, Virtue & Honesty 
Parsley, Merriment & Joy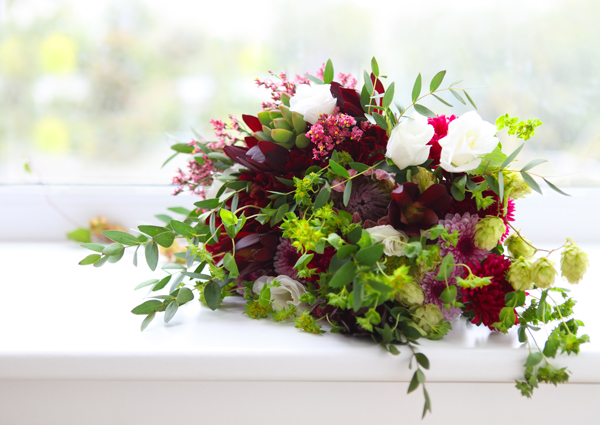 2017 Flower Floral Trends:
These flower stems offer that bohemian modish style that is so alluring and captivating for all. Paired with greens, succulents, and herbs these blooms make for a show-stopping presentation.
Dahlia
Ranunculus
Peonies
Juliet Rose 
Astilbe
Electra Spray Rose
Lisianthus
Agapanthus
Anemone
Protea King
China Mum 
Craspedia 
Allium 
Scabiosa 
Forget-me-knot
Thistle 
Limonium
Queens Anne's Lace 
Veronica
Sweet Pea 
Wax Flower 
Baby's Breath
Hydrangea
Delphinium
We hope that this list will be helpful in providing knowledge of the top trending blooms, greens, and succulents. Florists are there any floral blooms, greens, or succulents not listed? Please share an essential flower, green, succulent or herb that you feel every florist should utilize in their flower shop.
____________


Floranext makes great florist software. Florist websites, floral POS, florist wedding/event proposal software, and florist technology. Let us know if you want a free demo or try our software for free here.

Tags: