For florists Valentine's Day is more than a single day! Between online orders, deliveries, walk-ins and more the whole experience can become overwhelming. However, with a little preparation, you can set yourself up for success.

3 Weeks Prior
Three weeks before Valentine's Day is all about marketing and getting the word out. Preferably, you should have your eCommerce ready for Valentine's Day before February.
Consider Décor: Does your shop say Valentine's Day? Customers respond to seasonal and holiday décor so add those reds, hearts, and cupids for a reminder of the season!
Website Work: Invest in high-quality images of arrangements you produce to give your website a new life. Be sure to use holiday keywords to generate better SEO for your website as well.
Prep marketing: Marketing comes in two forms; digital and physical. Schedule your social media campaigns ahead. Also start reaching out for local advertising in newspapers, radio, and more!
2 Weeks Prior
The bulk of your work two weeks prior will be ordering. To make sure you don't over-order check your previous year's sales.
Order Supplies and Add-Ons: Check your tools and hard goods and order what you need to be replaced or refilled. Consider; plushies, candy, balloons, candles, and cards, these add-ons will increase your sales!
Order Flowers: Similarly to supplies, florists will be ordering early so jump on board to make sure to get what you need in advance.
Scheduling: Talk to your employees about what is required as far as their scheduling. You also may need to hire help for the weekend.

1 Week Prior
The week before Valentine's Day should be all about prepping and confirmations to make your Valentine's weekend run smoothly.
Prep Non-Perishable: Bows, hand-tied strings, folded tissue paper, printed care, and price cards, this is all work that can be done early.
Prep Flowers: As your flowers arrive, be sure to prep them in advance and keep them separate from daily work supplies.
Confirm Deliveries: If you are part of a floral wire service, be sure to check all your delivery orders for the weekend.
Day Before
With Valentine's day falling Sunday this year, keeping in mind your non-Valentine's orders for that Saturday.
Greening: Greenery is long-lasting so make sure you have as many vases prepped with greenery as your refrigerated space will allow!
Order Lunch: Your staff is critical to the 'big day' so treating them well is just as important. Ordering lunch for the staff is always a good idea and a good way to say thanks.
Brief Everyone: Valentine's work becomes a lot more assembly line than usual so touch base with each employee on how the next day needs to go and what each of their jobs is.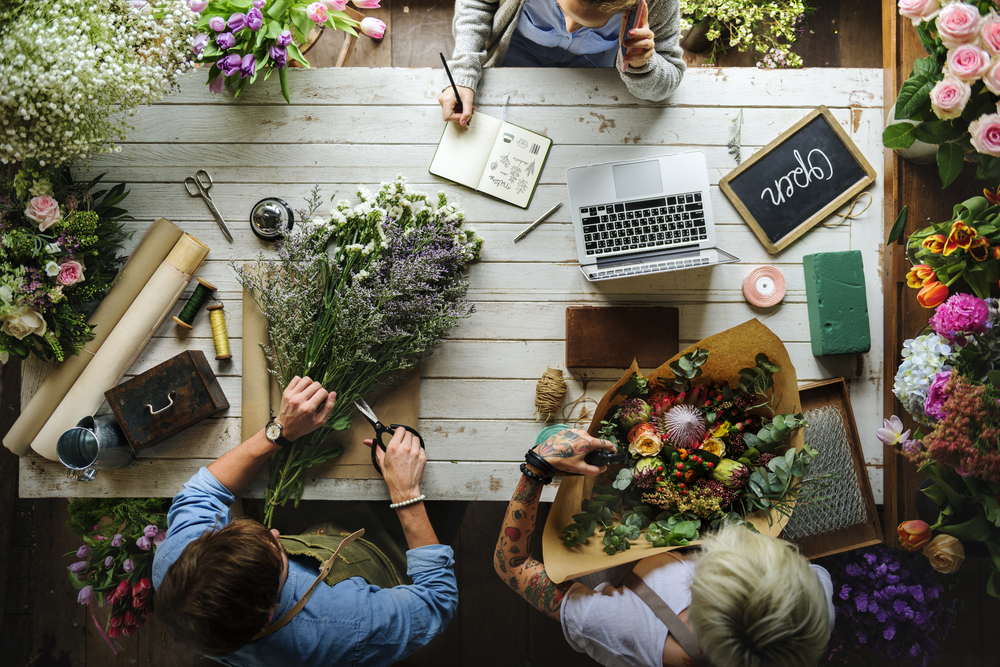 As the holiday ends you will have a few orders to complete and some cleaning to do to pull your shop together. But remember to take the time to pour yourself a drink and relax knowing you made it through another Valentine's Day!

__

Floranext makes great florist software. Florist websites, floral POS, florist wedding/event proposal software, and florist technology. Let us know if you want a free demo or try our software for free here.

Tags: