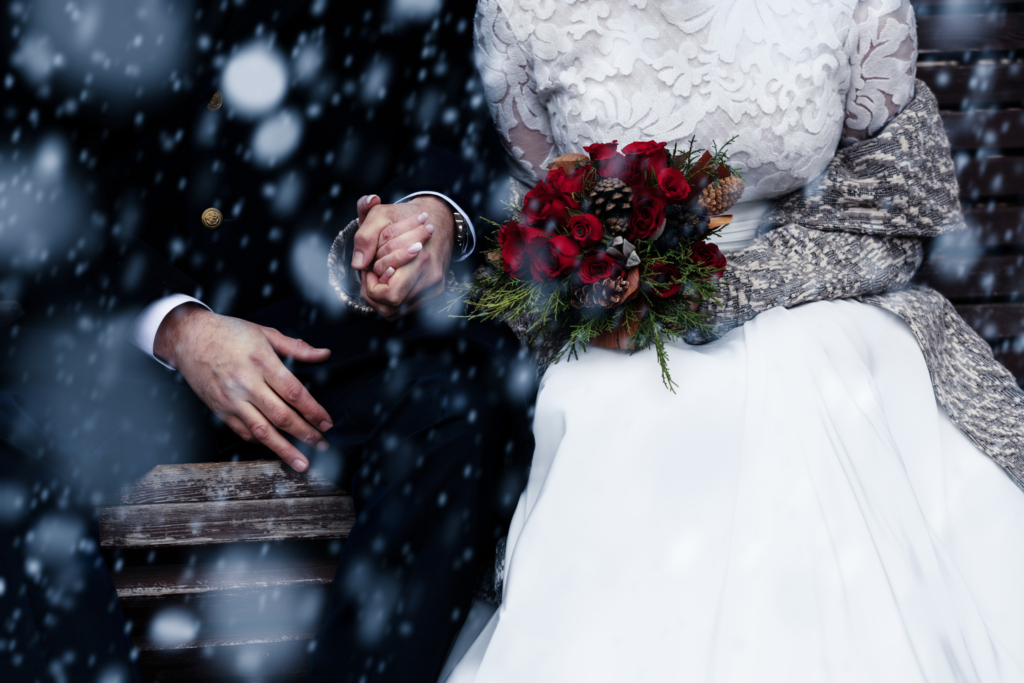 As the holidays come and go, winter weddings are just getting underway as we wrap up this year and head into 2022. With a blanket of snow and a chill in the air, these weddings have their own unique aesthetic that demands flowers to match the occasion. As you begin preparations for your winter wedding clients, use the below arrangements and palettes as inspirations to bring every winter wonderland vision to life.
Deep Red Focal Point
Nothing quite says winter like a deep red hue. Pair varying shades of red flowers with greenery and white accents for a beautiful winter bouquet. This combination is uniquely winter and makes a bold statement.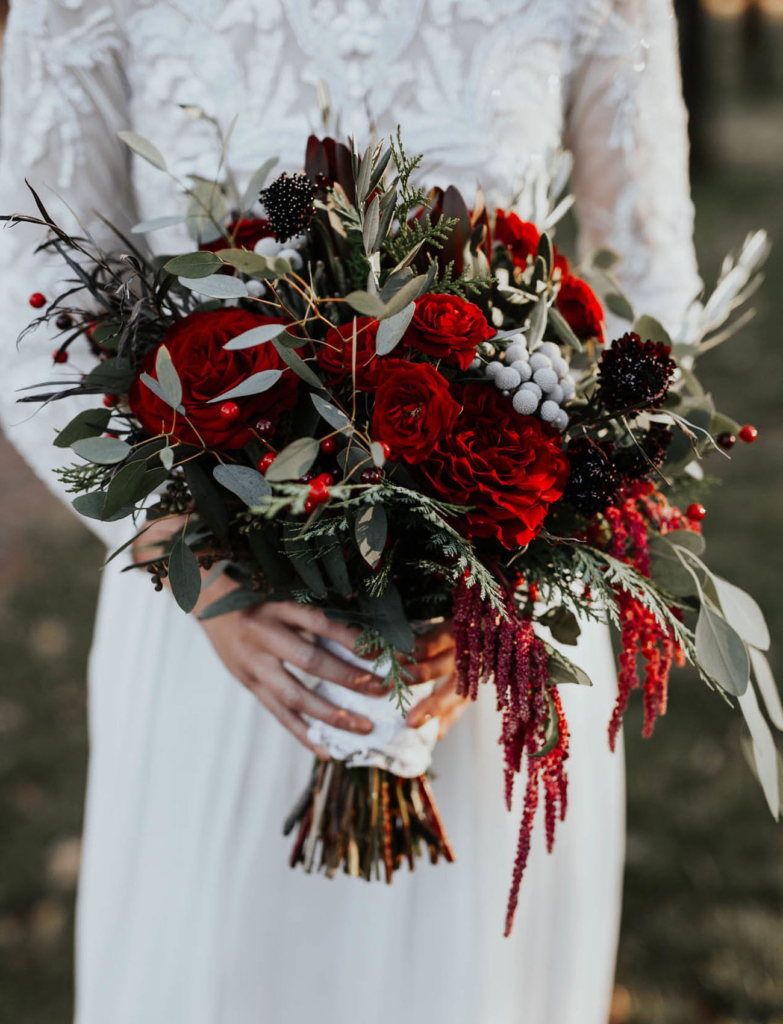 Photo via Green Wedding Shoes
Winter Accents
Winter flowers can feature accents that are perfect for the season. From pinecones to stems with berries, these can be easily incorporated into wedding flowers to feel more seasonal and festive.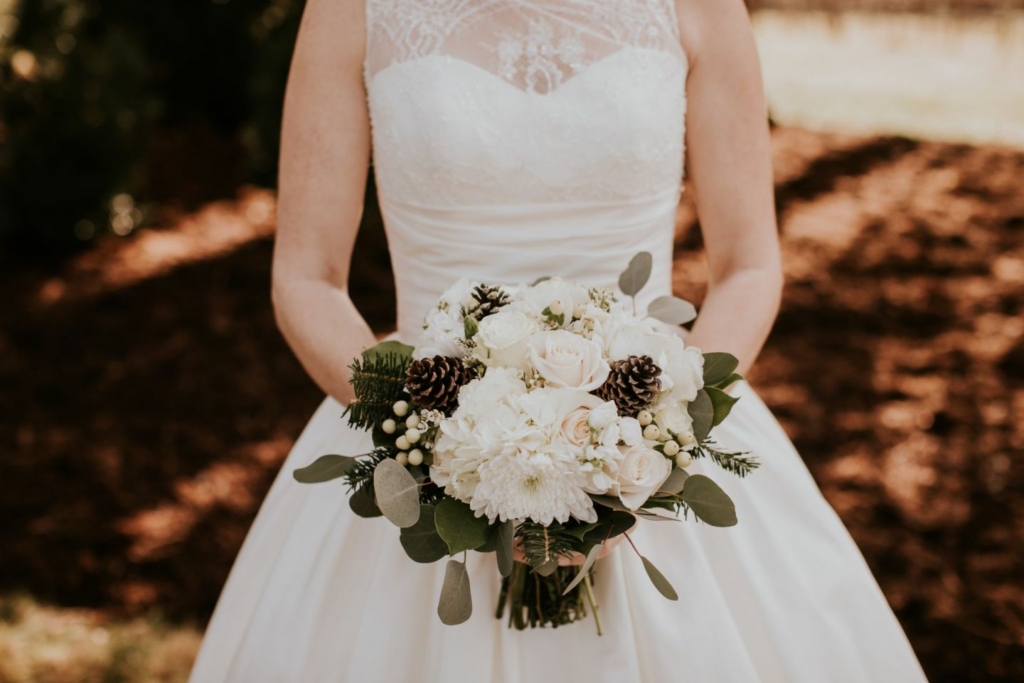 Photo via Heather Bien
Lush Greenery
Cascading greenery incorporated into wedding bouquets and arrangements is a wonderful way to celebrate the season. Greens that are reminiscent of wreaths or even Christmas trees celebrate the season in a unique way. This can make a statement particularly with a bouquet. Consider pairing these greens with deep red flowers, crisp white blooms, or muted pink flowers. Or, a combination of all of these works well, too!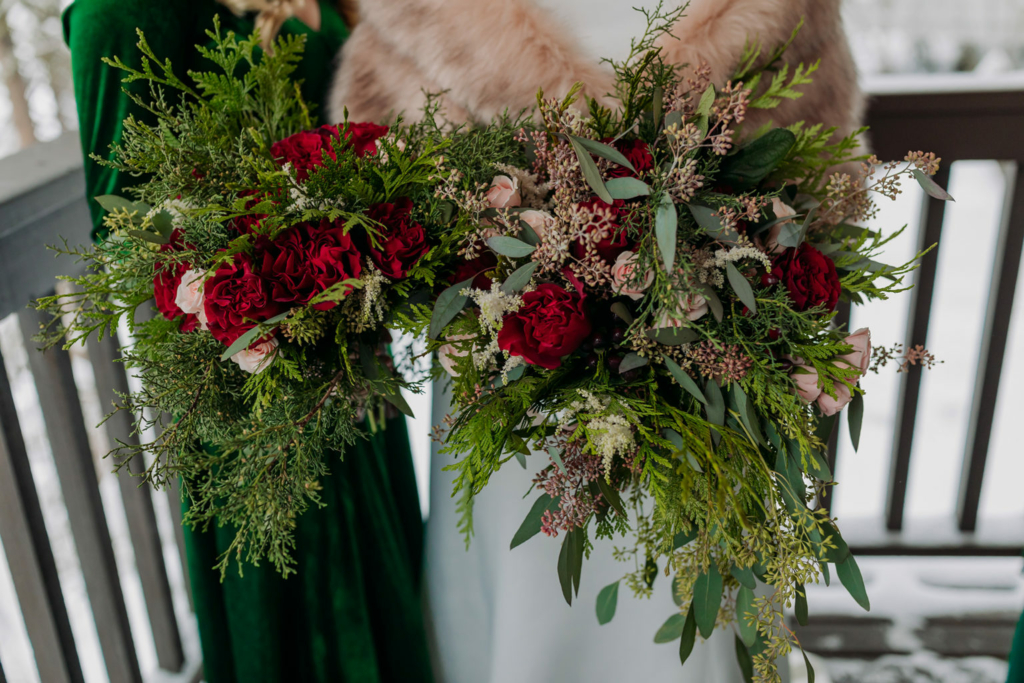 Photo via Env Photography
Moody Neutrals
This chilly season is the perfect time for a couple to incorporate moody neutrals into their big day. This can be done in a simple way, using a classic flower like baby's breath paired with black candles. Although the florals and accents used in this look aren't complex, it makes a bold statement that pairs perfectly with the season.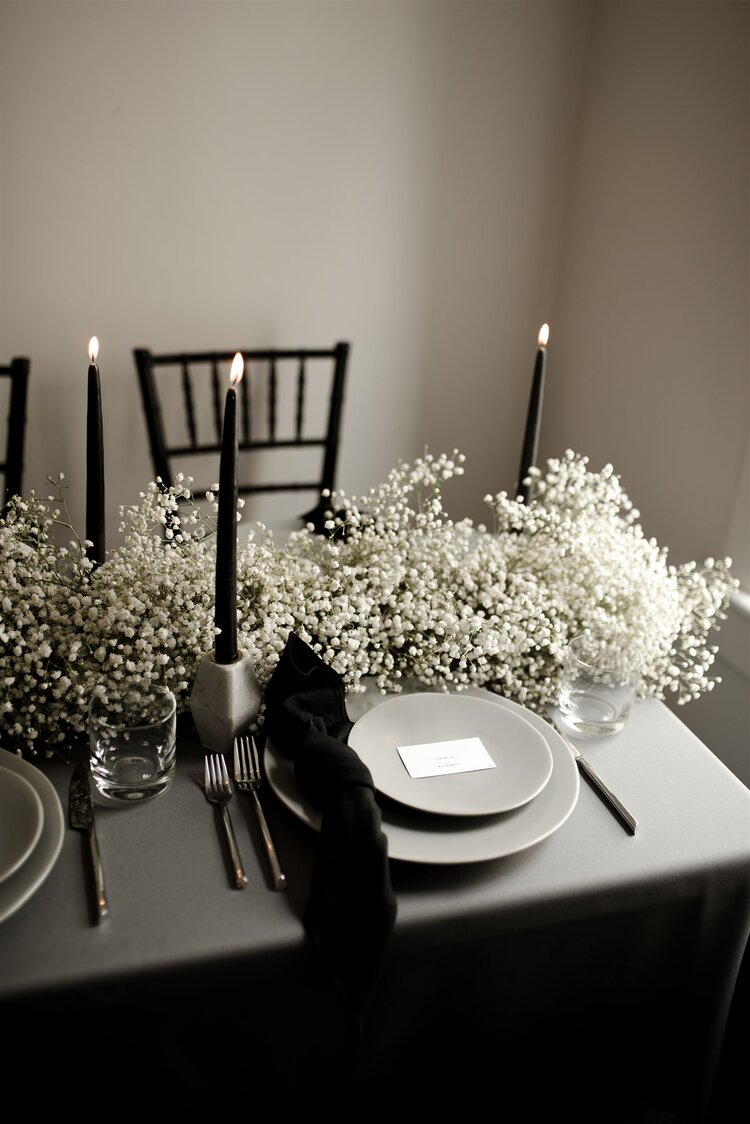 Photo via Stonehouse Weddings
Bright Lights
Lights are a symbol of winter. Use an abundance of candles paired with clean white flowers and greenery to create a glowing aesthetic that will be simply unforgettable.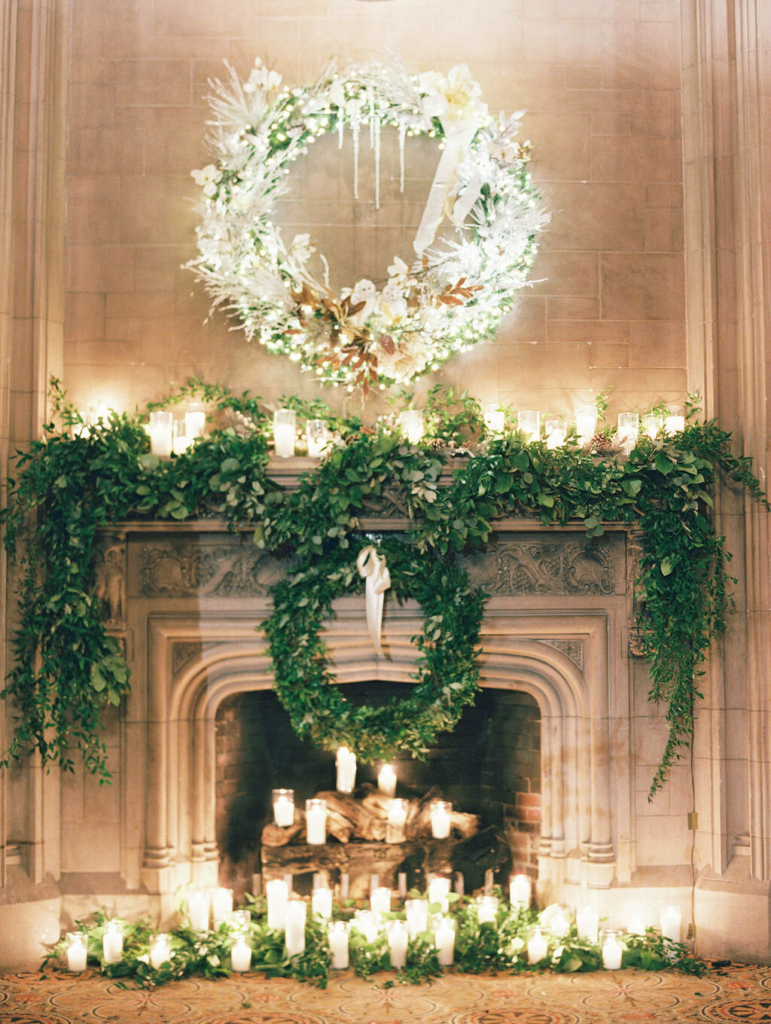 Photo via Storybook Chicago
Winter Blues
Flowers that play on the idea of a winter wonderland are always a hit during this time of year. Blooms in shades of blue, succulents and artful white flowers create a charming aesthetic that inspire thoughts of snow, fresh beginnings, and all things beautiful.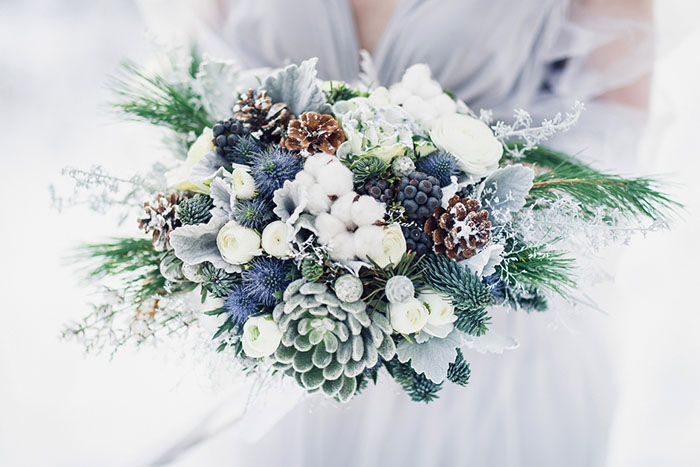 Photo via Modern Wedding
Winter weddings are beautiful in their own way. Flowers work to enhance the spirit of these events. If you have any unique ideas about winter wedding flowers or a favorite palette, share them below. We'd love to hear your feedback!
____________

Thank you for reading the Floranext florist blog. We are committed to bringing flower shops the best information and tips to run their floral business. Click here to learn more about our florist software and how you can upgrade your florist website or floral point of sale.