Dia De Los Muertos for Florists

Photo via Bespoke Bride
Dia De Los Muertos – also known as Day of the Dead – begins on November first. While this holiday may not strike florists as the most marketable day for business, there is much opportunity to be had in making sales surrounding this holiday.
This is because it's a day where those celebrating traditionally place flowers on the graves of loved ones. This ritual is believed to lure souls back from the dead to the land of the living using the vibrant colors of the flowers and their powerful scents.
We're exploring what different floral meanings are significant for this holiday and how you can allow it to make an impact on your business this fall.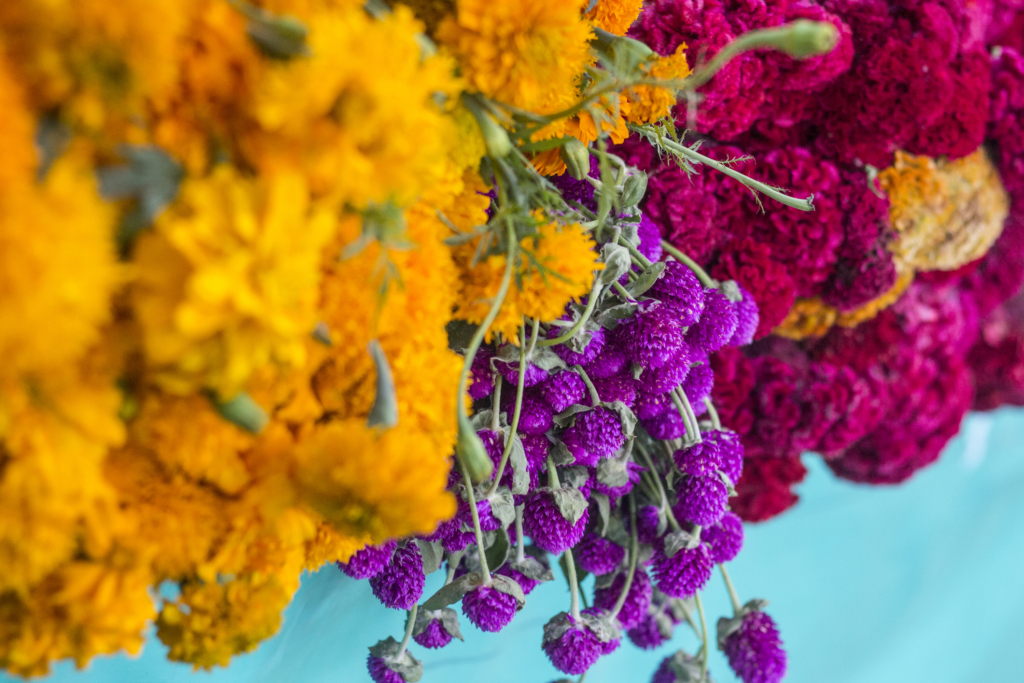 Meaningful Dia De Los Muertos Flowers
There are a range of flowers that are meaningful to Dia De Los Muertos that you'll want to use in arrangements to celebrate this holiday.
Marigolds
A popular choice in symbolizing the Day of the Dead. The fragrance of these flowers is claimed to attract souls to the altar. Plus, their cheery color is supposed to celebrate life.
Cockscomb
Commonly used to celebrate Dia De Los Muertos, especially when combined with marigolds. The Mexican Folk Art Guide denotes that cockscomb flowers symbolize the blood of Christ with their deep red hue.
Chrysanthemums
Their white color is said to symbolize peace, beauty, and sympathy. These flowers are said to originate from Spain, making them an even better choice for this holiday.
Gladiolas
Representing remembrance and faithfulness. These can be used on their own or as part of a bouquet or arrangement, commonly paired with baby's breath. The long stalks of this flower make it a perfect choice as the focal point of an arrangement.
White hoary stock
They're particularly used for remembering deceased children. This is fitting, as they symbolize beauty and simplicity. Although these flowers come in several colors, white is the best choice here as they're meant to symbolize innocence.

Dia De Los Muertos Inspiration for Florists
Arrangements for Dia De Los Muertos should incorporate certain symbols and components to harness the essence of the holiday.
For instance skulls are a huge part of representing the day. There is a long history of art in Mexico depicting skulls, and these symbols are particularly special on Dia De Los Muertos. On this special day, Mexicans paint their faces to depict beautiful skulls in celebration of the holiday. These skull faces are meant to represent their ancestors who have passed and they're known to celebrate the beauty and necessity of death.
There are other aspects to incorporate into your Dia De Los Muertos arrangements.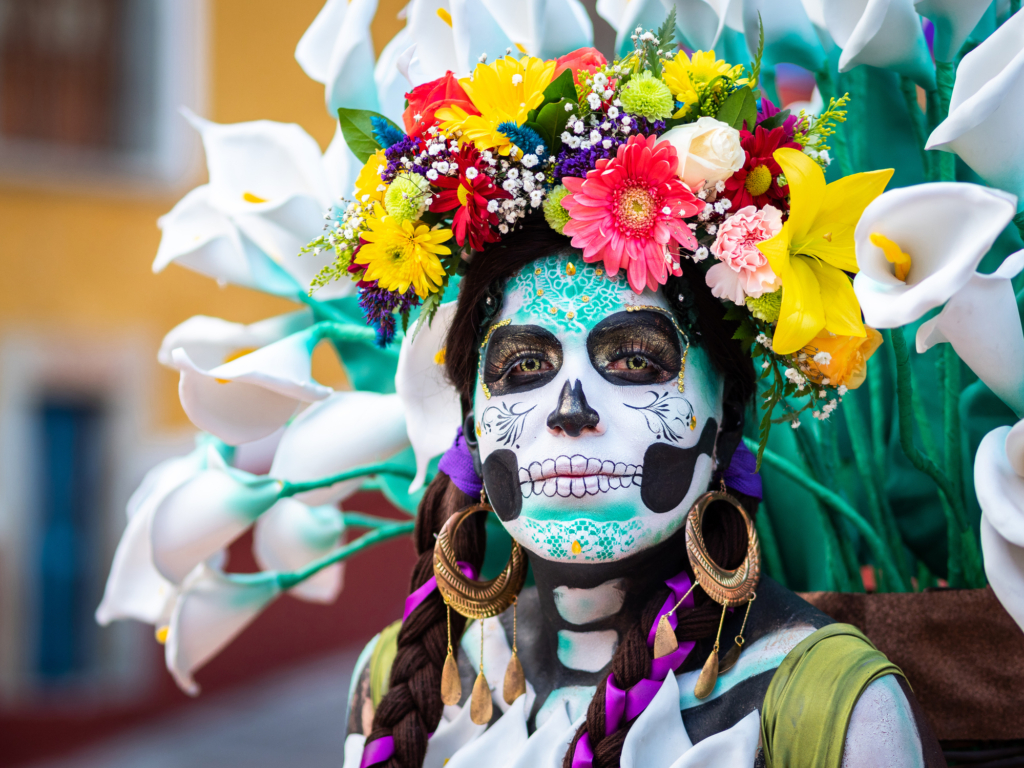 First, vibrant colors are best known to represent this holiday, as you can tell by some of the flowers mentioned above that hold special meaning to Dia De Los Muertos. Additionally, flower headpieces are commonly worn by La Catrinas who are celebrating this special day. The term La Catrinas refers to the women who paint skulls on their faces to mark the holiday and to honor their late ancestors.
Finally, altar arrangements are very popular for this holiday, frequently set up to honor loved ones who have passed on. Crosses are a popular symbol to make out of flowers in meaningful flowers to memorialize the day.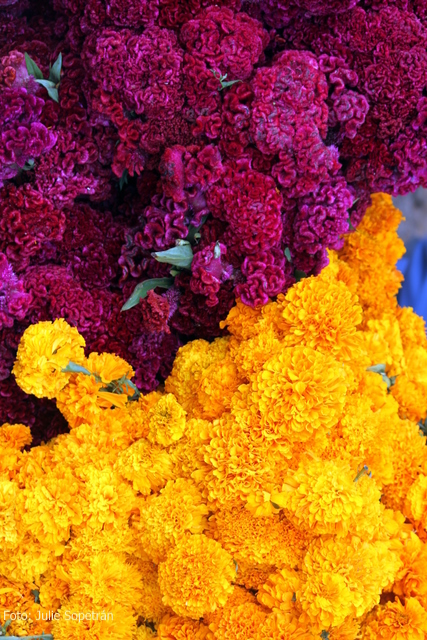 Photo via Magias de Mexico
Dia De Los Muertos Marketing Tips for Florists
This is a holiday with a lot of opportunities to attract new business for florists.
To do so, consider sending out an email campaign to your contact list to let your customers know you're making arrangements for the occasion or to encourage orders. You can also use tools like Canva to create fliers or social media imagery to let people know that you're taking orders for the holiday. The more you can get word out about the arrangements, the better!
Do you take special measures to market for Dia De Los Muertos? What tactics have brought you the most success in making floral sales for this holiday? We're interested to know what's worked for you, so please share your experience below!
____________

Thank you for reading the Floranext florist blog. We are committed to bringing flower shops the best information and tips to run their floral business. Click here to learn more about our florist software and how you can upgrade your florist website or floral point of sale.