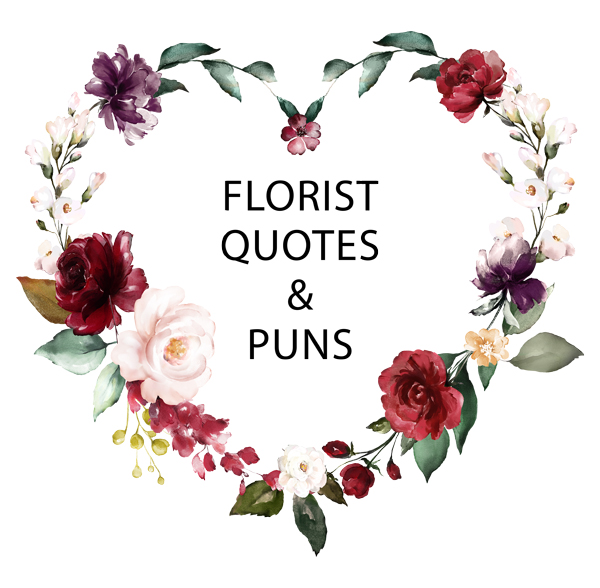 With the overwhelming amount of orders and questions that build up before Valentine's Day, this time of year can be quite stressful for florists. Sometimes we just have to stop and smell the roses before continuing to work hard and provide the best quality service we can to our customers.
Sometimes you just need to read something that is inspirational or just to put a smile on your face. Remember, laughter is the best medicine.
We wanted to give you a little stress reliever and offer some inspirational quotes and funny puns to keep you entertained during this Valentine's Day. Who knows, maybe you can provide these as suggestions to your customers as a card message!
Inspirational Flower Quotes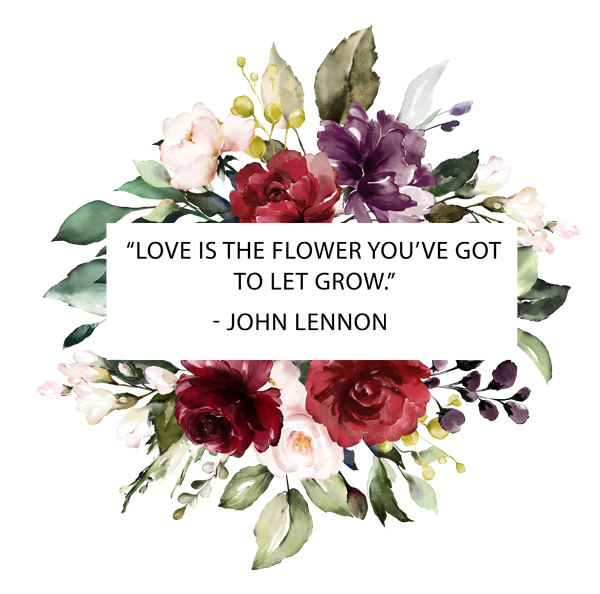 "Where flowers bloom, so does hope" –Lady Bird Johnson
"The rose is the flower and handmaiden of love—the lily, her fair associate, is the emblem of beauty and purity." –Dorothea Dix
"Flowers… are a proud assertion that a ray of beauty outvalues all the utilities in the world." –Ralph Waldo Emerson
"Flowers always make people better, happier and more helpful; they are sunshine, food, and medicine for the soul." –Luther Burbank
"If I had a single flower for every time I think about you, I could walk forever in my garden." –Claudia Adrienne Grandi
"Love is like a beautiful flower which I may not touch, but whose fragrance makes the garden a place of delight just the same." –Helen Keller
"Minds are like flowers; they open only when the time is right." –Stephen Richards
"Flowers… are a proud assertion that a ray of beauty outvalues all the utilities in the world." –Ralph Waldo Emerson
"A rose can never be a sunflower, and a sunflower can never be a rose. All flowers are beautiful in their own way, and that's like women too." –Miranda Kerr
"Love is flower like; Friendship is like a sheltering tree." –Samuel Taylor Coleridge
"A flower cannot blossom without sunshine, and man cannot live without love." –Max
"Life is the flower for which love is the honey." –Victor Hugo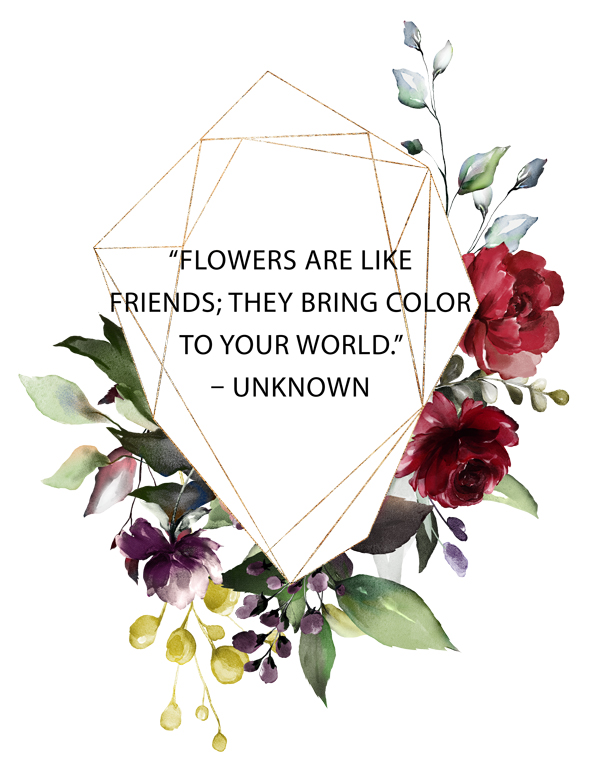 "Earth laughs in flowers." –Ralph Waldo Emerson
"Flowers don't tell, they show." –Stephanie Skeem
The butterfly is a flying flower, the flower, a tethered butterfly." –Ecouchard Le Brun
"Flowers don't worry about how they're going to bloom. They just open up and turn toward the light and that makes them beautiful." –Jim Carrey
"The flower that follows the sun does so even in cloudy days." –Robert Leighton
"Many eyes go through the meadow, but few see the flowers in it." –Ralph Waldo Emerson
Funny Flower Puns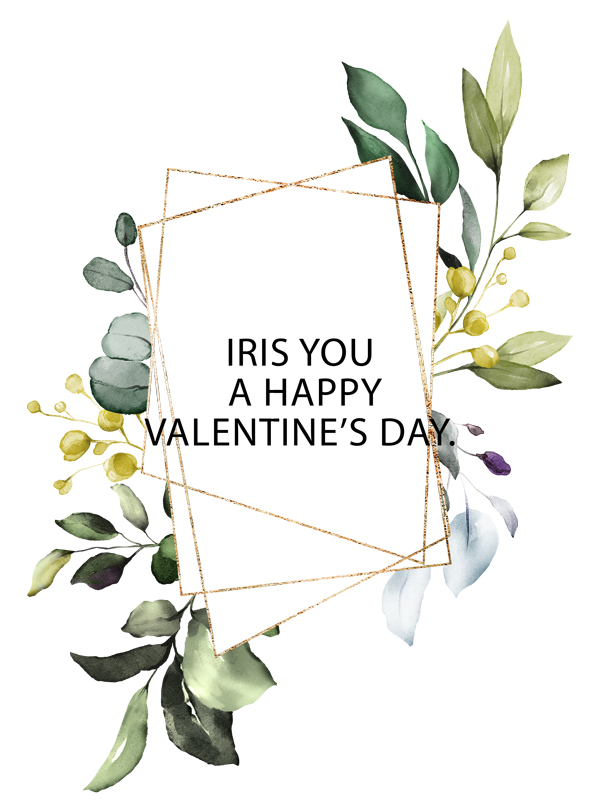 I hope thistle show you how much I love you!
Hey bud, how's it growing?
You're my best bud!
I will love you till the end of thyme.
I love you mum, you're the best!
You had me at aloe.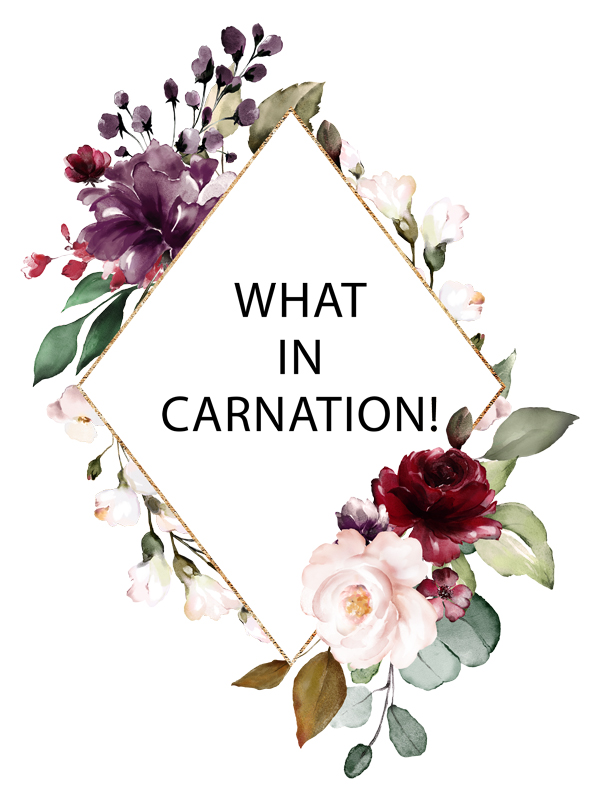 We should put our tulips together this Valentine's day.
What's up, buttercup?
I love you tulip much!
I really lilac you.
We're mint to be.
Not a daisy goes by where I don't think about you.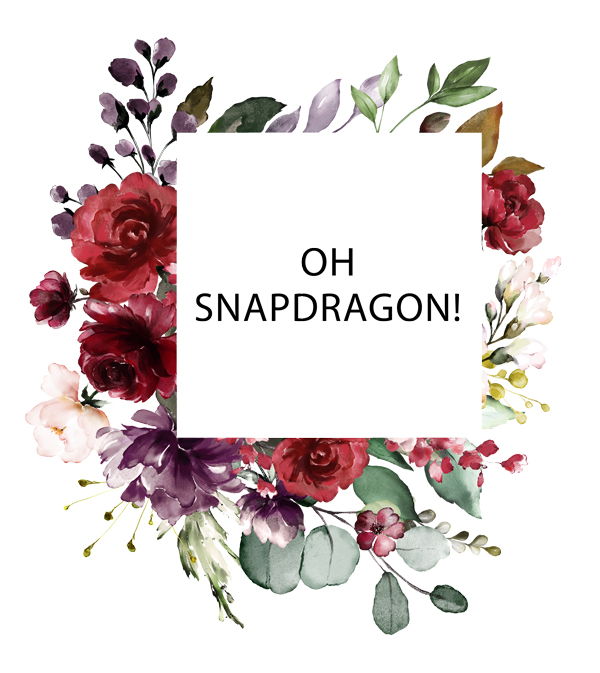 I can't wait to see our love grow and grow and grow.
Just wanted to say aloe!
I love you a lily more each day.
My love for you blossoms every day.
Life would succ without you.
Don't stop beleafing.
Florists, what are some inspirational quotes or funny flower puns that make you feel inspired or laugh? Please share your comments below.
____________

Floranext makes great florist software. Florist websites, floral POS, florist wedding/event proposal software, and florist technology. Let us know if you want a free demo or try our software for free here.

Tags: