Florists, whether you're seasoned professionals or just starting out in the floral industry, staying updated with the latest trends, techniques, and insights is essential to thriving in this ever-evolving field.
Podcasts have become a popular way to access valuable information and inspiration on the go. We have handpicked the top 5 podcasts that every florist should tune into for expert advice, creative inspiration, and business wisdom. Let's dive into the bouquet of knowledge these podcasts offer:

1. Slow Flowers Podcast
Hosted by Debra Prinzing, the "Slow Flowers Podcast" is a true gem for florists who are passionate about sustainability and supporting local growers. The podcast's mission is clear: to promote American-grown flowers and create connections between flower consumers and florists, shops, studios, and farms that prioritize homegrown blooms.
Debra and her guests encourage transparent country-of-origin labeling in the floral industry, shedding light on the importance of conscious flower sourcing. Tune in to learn about eco-friendly floral practices, the beauty of locally sourced flowers, and the ethics behind your arrangements.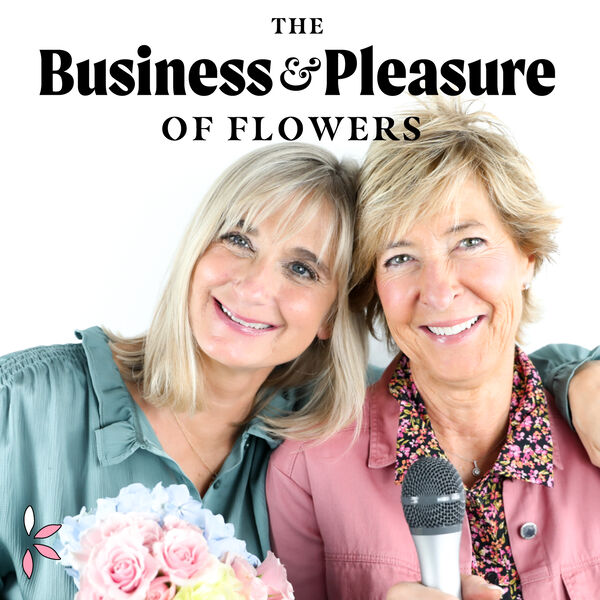 2. The Business & Pleasure of Flowers
Join Vonda LaFever and Lori Wilson as they team up to bring you a delightful blend of advice, insider knowledge, and fun tips in "The Business & Pleasure of Flowers." This podcast explores the world of floristry from every angle.
Vonda's extensive floral experience, coupled with Lori's expertise in teaching, life skills, and sales training, makes for a well-rounded and engaging listen. From industry trends to the future of flower shops, this podcast offers invaluable insights for florists looking to grow both personally and professionally.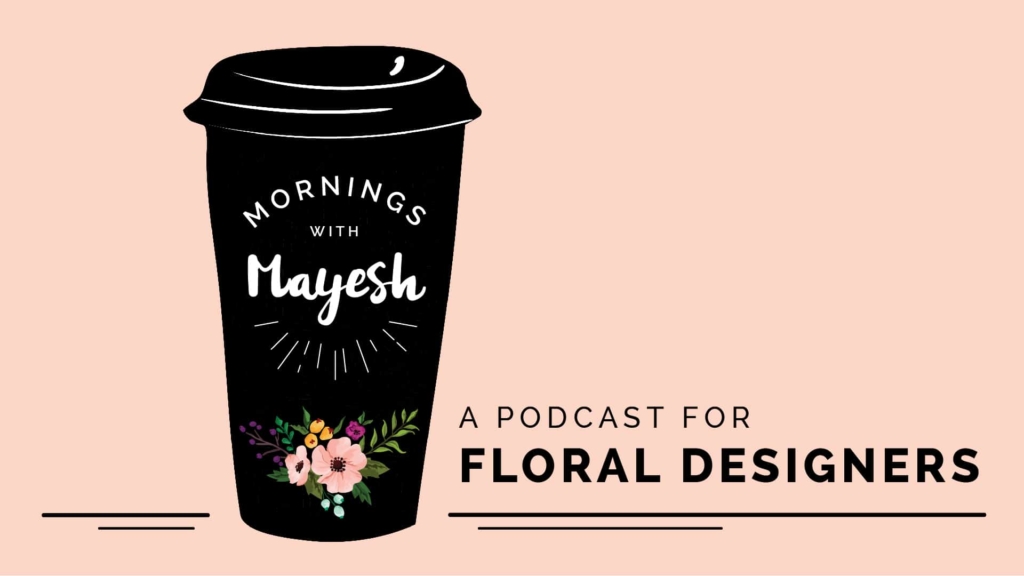 3. Morning with Mayesh
"Morning with Mayesh" is a monthly gathering of flower enthusiasts hosted by Yvonne Ashton and her flower-loving friends. This podcast is a lively discussion about all things floral, ranging from answering your questions and dissecting social media trends to interviews with special guests that keep you inspired.
Whether you're a seasoned floral professional or just starting your journey, subscribing to this podcast is a must to stay informed about the latest happenings in the floral world.

4. Botanical Brouhaha
Amy McGee of Botanical Brouhaha and Maria Maxit of Maxit Flower Design co-host this fascinating podcast tailored specifically for the floral industry. "Botanical Brouhaha" provides a platform for floral industry professionals to share their stories, experiences, and insights.
This is where the heart of the flower business beats, and the conversations are nothing short of inspiring. Whether you're seeking business advice or simply want to immerse yourself in the world of flowers, this podcast has you covered.

5. The Flower Podcast
Hosted by Scott Shepherd, "The Flower Podcast" is a vibrant hub for the floral community. Each week, a featured guest joins Scott to discuss everything from flowers and trends to essential business topics.
This podcast showcases the passion and love that florists have for their craft. Scott's engaging interviews will leave you feeling inspired and connected to the global floral community.
—
Whether you're interested in sustainable practices, industry trends, or the artistry of floral design, these podcasts offer a wealth of knowledge, inspiration, and camaraderie. Don't miss out on the opportunity to elevate your floristry game by tuning into these fantastic shows!
____________

Floranext makes great florist software. Florist websites, floral POS, florist wedding/event proposal software, and florist technology. Let us know if you want a free demo or try our software for free here