Social media is one of the keys to the success of any flower business. Whether it's through posting an ad or making a TikTok/Instagram post showing off your latest floral arrangement, social media can make or break a brand. But what is social media without its followers?
Social media also goes beyond the platform too. Search Engines like Google use social profiles as a signal search. Therefore, more followers equals a higher search rank for your flower shop.
If your florist social media is not getting any engagement, it might be time to rethink your strategy. Below are some ways in which you can take your account from 0 to 100 (literally).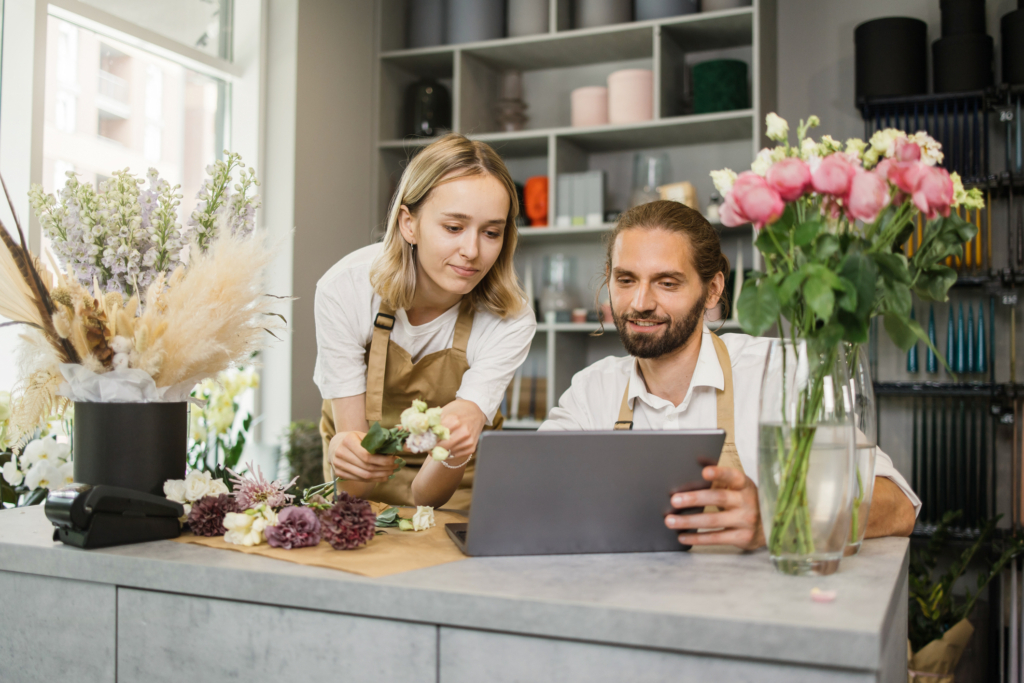 Use Partners – to Increase your Florist Social Media Followers
Partners are key to running a successful business. Take the partnership you formed in the offline world and bring them to the online world.
Ask a local photographer or a restaurant if you can collaborate on a post. Instagram allows a user to invite a collaborator when creating a post. The post will be shown on the feed of both the collaborator and the person invited.
What does this mean? Both the collaborators' engagements (likes, shares, comments, etc) will be visible on that one post. Your photographer or restaurant partners' followers will get access to your account thus putting your floral vision on their radar.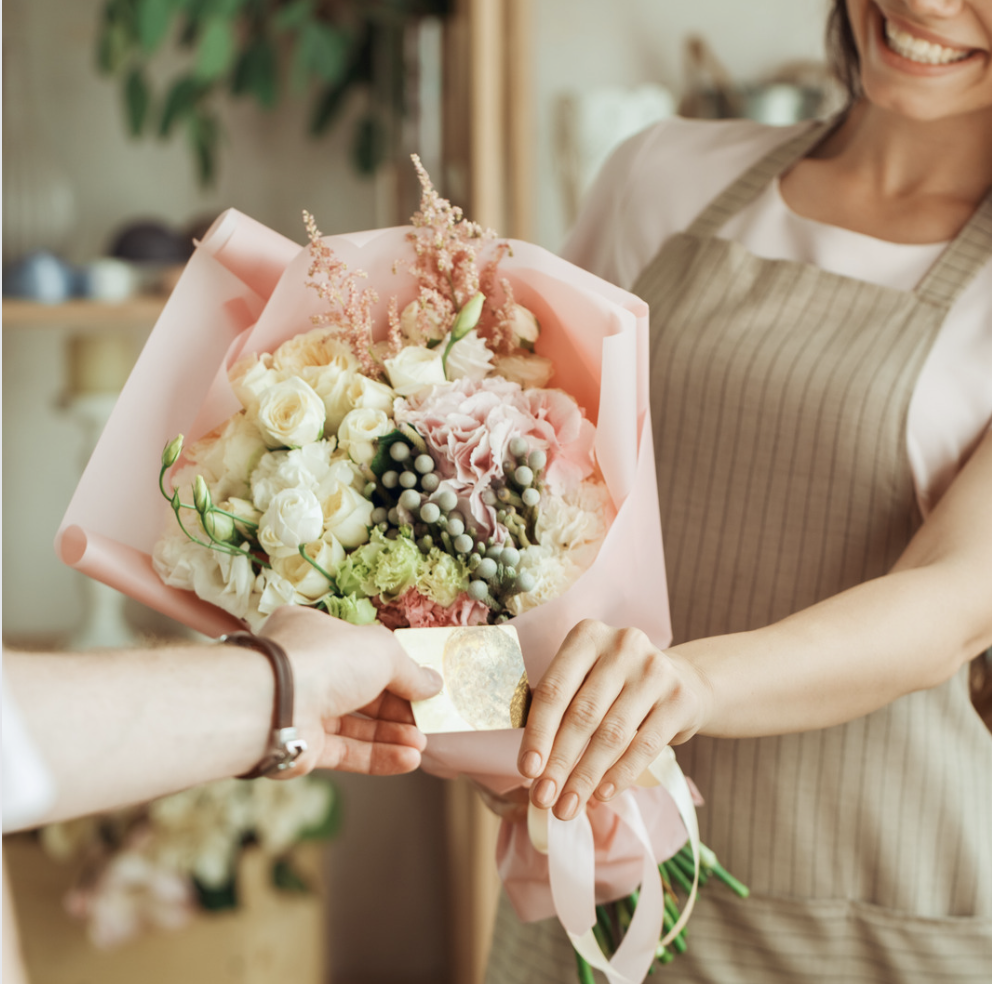 Host a Giveaway or Contest – To Grow Florist Followers
Whether you have 100K or 100 followers, engaging with your audience is critical. Not only can you understand your consumer audience better, but you can also use them to gain new followers.
Try posting a giveaway for your best floral arrangement. You can follow an "engage, introduce, and follow" formula.
To enter a giveaway, brands often ask their followers to like a post (engage), tag two friends (introduce), and follow your account. Consider asking your followers to make their profile public and repost the giveaway post on their Instagram or Facebook story for an extra entry.
This will spread your brand to its network of followers, thus causing more engagement for your account on florist social media .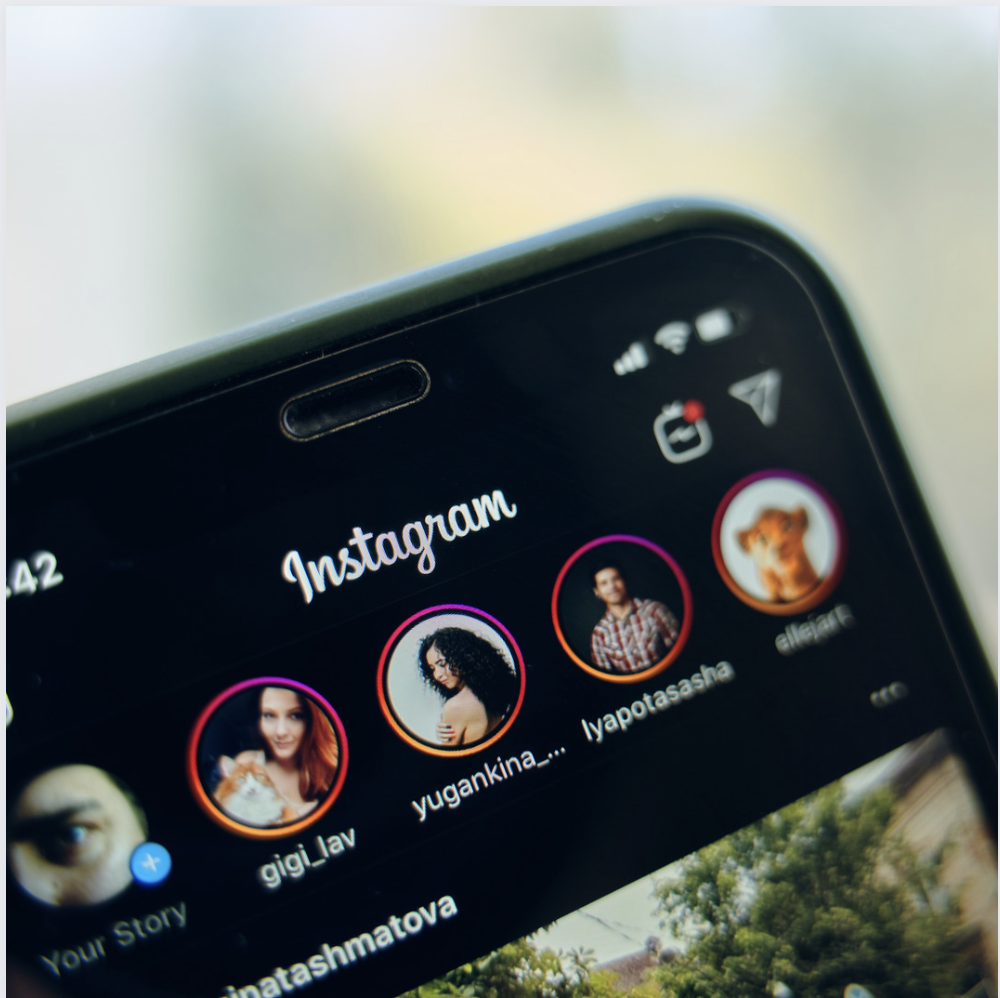 Post Consistently – to Build Florist Social Media Engagement
Consistency is key. You don't want to be like your grandma, who posts her cats every hour on Facebook, but you also don't want to only post once a month.
Posting at least three times a week will help you stay consistent in the minds of your flower business followers. If this sounds daunting, don't worry! You can always use social media scheduling apps to help you plan your content in advance.
If Instagram is your florist social media of choice, don't be afraid to use the story feature too!  The story features stays up for 24 hours, so it's the perfect way to get your followers attention for a short time with quick, less-polished content.
If a story post gets a lot of attention or has good messaging, then you can also create a highlight on your profile. This way the viewers can see it after the 24 hours are up!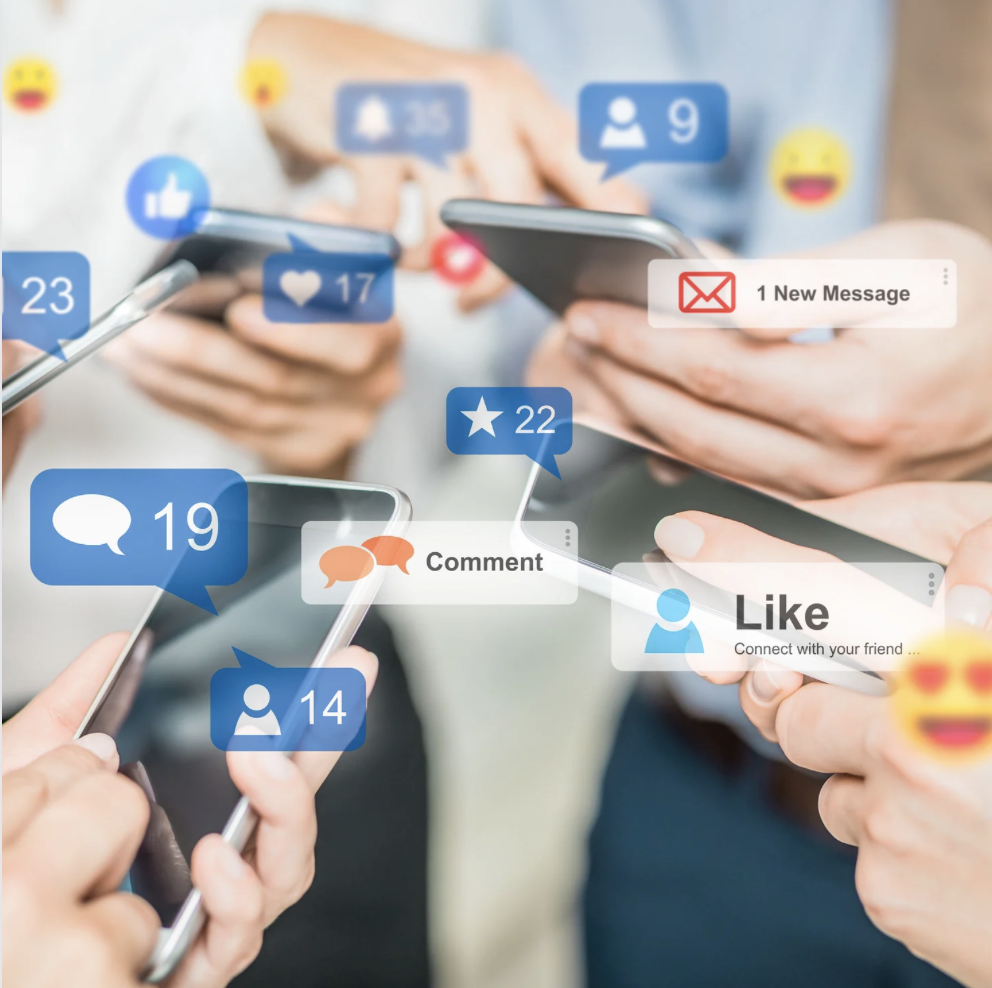 Scope Out the Floral Social Media Competition – Social Listening Tools
Social listening tools like Sprout Social allow you to tag specific keywords and find relevant posts on your platform of choice. This lets you watch the florist competition without contributing to their account's growth and engagement.
If you notice that they are getting a lot of attention from Instagram reels, then you can consider adding them to your toolbox. Or if they are not doing great with memes, you know to avoid that.
These are just a few marketing tips to grow your social media. Be sure to explore all of them and figure out what's right for your business. Happy marketing!
____________

Thank you for reading the Floranext florist blog. Floranext Love Florists and we are committed to bringing flower shops the best information and tips to run their floral business. Click here to learn more about our florist software and how you can upgrade your florist website or floral point of sale. 

Tags: