Want to sell more wedding flowers? Does your flower shop do enough wedding business? Here are 6 ideas!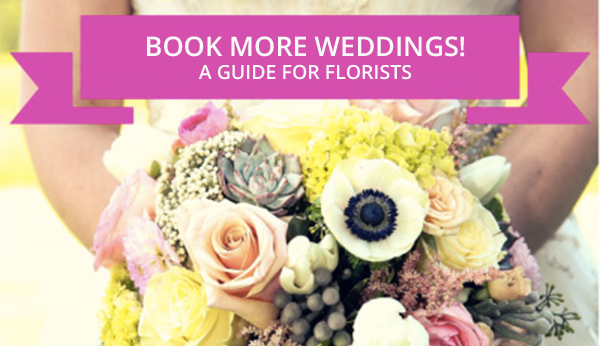 1. Stay Current with Wedding Trends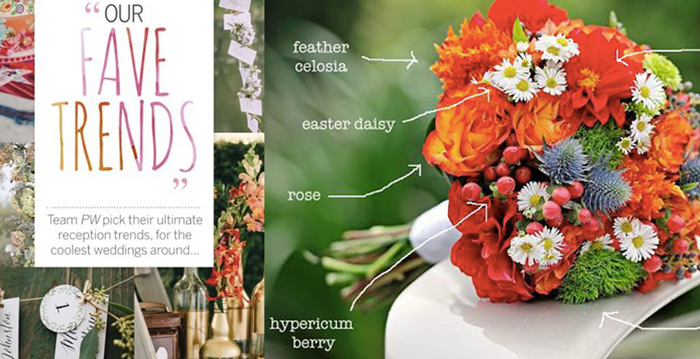 Make sure you are up-to-date on the latest trends for modern brides!
Keep Your Website Up-To-Date With Seasonal Trends: Your website should reflect the popular wedding themes, colors, and flowers that potential wedding clients are looking for.
Offer A Wide Variety Of Arrangements: Provide different styles for different types of weddings. A bride with a fairytale theme will need different floral arrangements than a bride who wants a rustic or vintage wedding, and your flower shop should have options for all of them.
2. Share Wedding Flowers Photos on Social Media

Modern brides are using websites like Facebook, Pinterest, Twitter, and Instagram to get inspired and find wedding florists. Use social media to promote your wedding business and gain more clients!
Let Your Bridal Customers Share Your Photos: Post photos of your work for a recent wedding on Facebook or Instagram, and have your client like their pictures and share them on their timeline. If their friends are looking for a wedding florist, your arrangements will be the first thing on their minds!
3. Create Flawless Wedding Proposals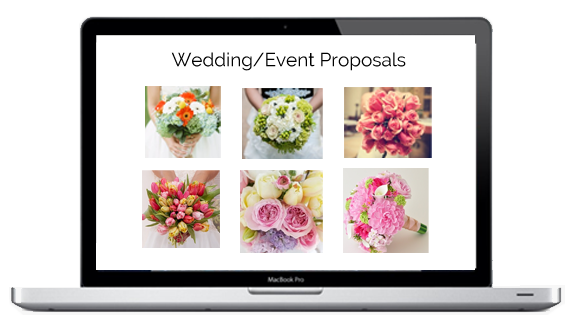 A well-rounded flower proposal is the final step in securing a client!
Be Specific: Describe the flowers, design, and price of your arrangements in detail. Give brides enough information in your proposal to decide what services they want to pay for.
Use Wedding Proposal Software: Florist technology, like Floranext's wedding/event manager, can help you create and share beautiful proposals in minutes.
4. Get A Wedding-Ready Florist Website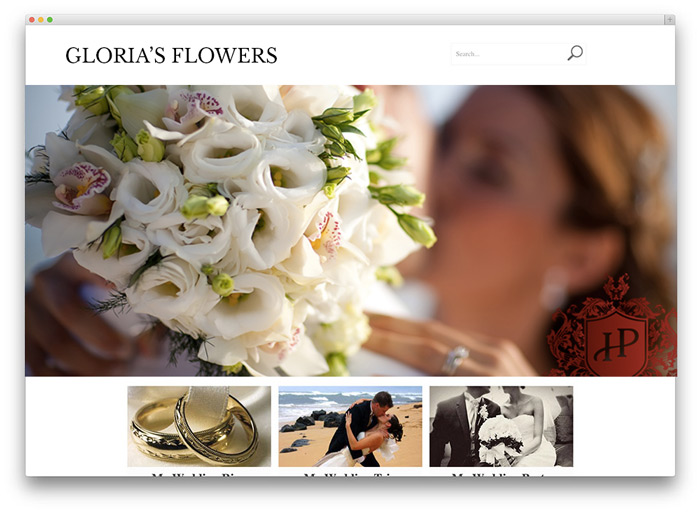 Your online portfolio is the most important part of your website. These tips will help prospective clients see your work and sign up for a consultation!
Set Up Vendor Pages: Most wedding websites have vendor sections where brides can find local wedding services. Set up a vendor page with your portfolio, contact information, and a link to your florist website to get more organic traffic.
Consider Starting A Separate Wedding Website: Although a wedding website may divert traffic and SEO from your main florist website, it will also have greater impact and a portfolio that is tailored to brides and wedding planners.
If you do this, all your links off of Google for Business, Yelp, etc. should link to your main website while links off of bridal websites should link to your wedding-specific site.
5. Innovative Bridal Show Presentations
By becoming an exhibitor, you will instantly have access to hundreds of potential wedding clients!
Bring Your A Game: Create an amazing display, attractive marketing materials, and a digital portfolio on an iPad to share with prospective clients.
Pick The Best Spot: Choose a location near the main aisles to take advantage of high traffic.
Gather Leads: Create a contact list, and follow up with each prospect after the show to schedule a consultation.
6. Smarter Online Marketing
More and more couples are using the internet to find local wedding florists. Online marketing can help your flower shop stand out from the competition!
Advertise On Wedding Websites: Bridal websites like The Knot and Wedding Wire offer free and/or paid adverting space for wedding vendors. Add your flower shop to their website, and make sure to include your portfolio.
Use Local Florist SEO: The content on your florist website determines your ranking in popular search engines. Make sure your florist website features pages devoted to popular wedding venues in your local area and relevant keywords that are important to your local audience.
____________
Floranext makes great florist software. Florist websites, floral POS, florist wedding/event proposal software, and florist technology. Let us know if you want a free demo or try our software for free here!

Tags: