Promoting your flower shop in your community can take on many different styles and your own creativity is the only limit to what you can do.
We asked a few of our friends in floristry what they've done to stand out in their community and build up a reputation for being a trusted business. Here are just a few of their ideas.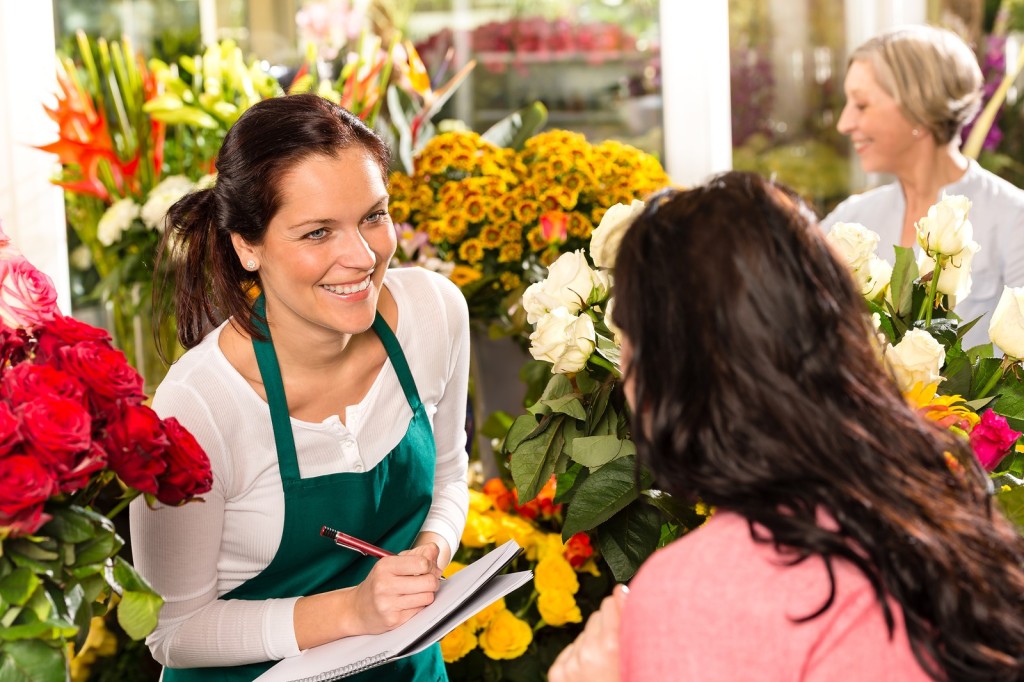 Lending a hand
Val Armstrong at Flowers by Lorraine in Grand Junction, CO plays an active role in her community, helping bring cheer to those in need with her flower shop's arrangements. In addition to regularly giving to local hospice organizations and the March of Dimes, her store works with schools and hospitals to make sure things are cheery. Not only are these kind deeds in their own right, but they help get her flower shop's name out in her community in a very positive light. If you know of any charitable organizations or events happening in your town, you may want to consider reaching out and seeing how you can get active or if they could use some beautiful flowers donated.
Find your niche
From small local contests all the way up to the Miss Utah competition, Utah has an active pageantry scene, and what pageant could be complete without flowers? Dave Haws of Lehi Floral has spent lots of time and effort building relations with pageant promoters and participants. Beyond providing flowers for the actual shows, Dave has leveraged his network to generate more wedding and event business outside of the scene. Do you know of any pageants, fairs, or festivals that happen regularly near your flower store? These are great opportunities not only to secure one-time business, but also to promote your shop in your community.
Go green
Vase recycling is a very hot trend right now. Pat and Darcy Stottlemyer of All A Bloom & Doss Flowers in Plant City, FL, are leading the way in their community by inviting customers to bring in the dusty old stockpiles of vases that they have accumulated over the years. For every container brought in, All A Bloom offers a $1.00 credit towards any future purchase. This is a win-win situation. Customers get rid of clutter, All A Bloom gets to host a fun promotion and either reuse or recycle the old containers that customers bring in. Again, it's all about bringing customers into the store and giving them a memorable experience. Vase recycling is not only earth friendly, but very business friendly!
Do it for the kids
One thing that Lynn Frost at The Tuscan Sunflower did was get kids in her area interested and involved with her flower shop. She sponsored a Kid's Create an Ad event where school children could design an ad for her shop and one would actually run in her local newspapers. The ads that didn't make the cut still got their moment to shine as Lynn hung them in her shop, posted them on Facebook, and invited the "budding artists" into the show for a free flower.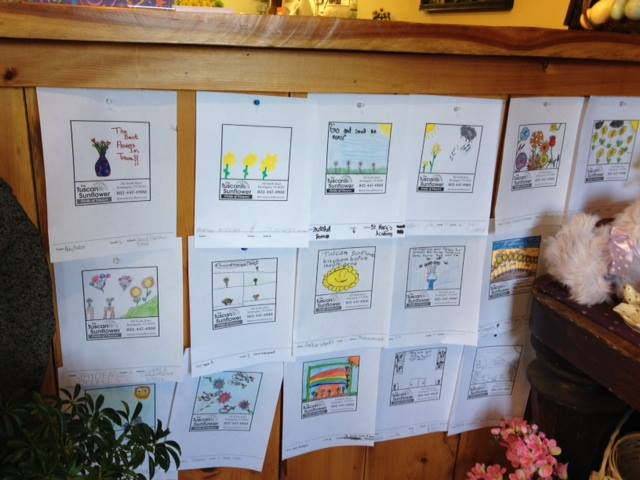 Promote your efforts
Maybe by now you regularly donate flowers for charitable events, hold a few free workshops and have started a vase recycling program – don't forget to let these efforts resonate.  List these on your website, social media and in-store so customers who are looking for the 'florist that does vase recycling' knows they're at the right place when they find your website or walk in your store.  Ask those charitable organizations if you can link to their website and if they will link back to your website in return for the donation.
So how about you?
This is just a small sampling of some of the creative ways that flower shops make themselves a valuable part of their community. In return, they've seen their businesses grow and have become well-known and trusted businesses in their areas. What have you done, or what would you like to do, in order to raise your flower shop's local profile? Let us know in the comments!
---

Floranext makes great florist software. Florist websites, floral POS, florist wedding/event proposal software, and florist technology. Let us know if you want a free demo or try our software for free here!

Tags: