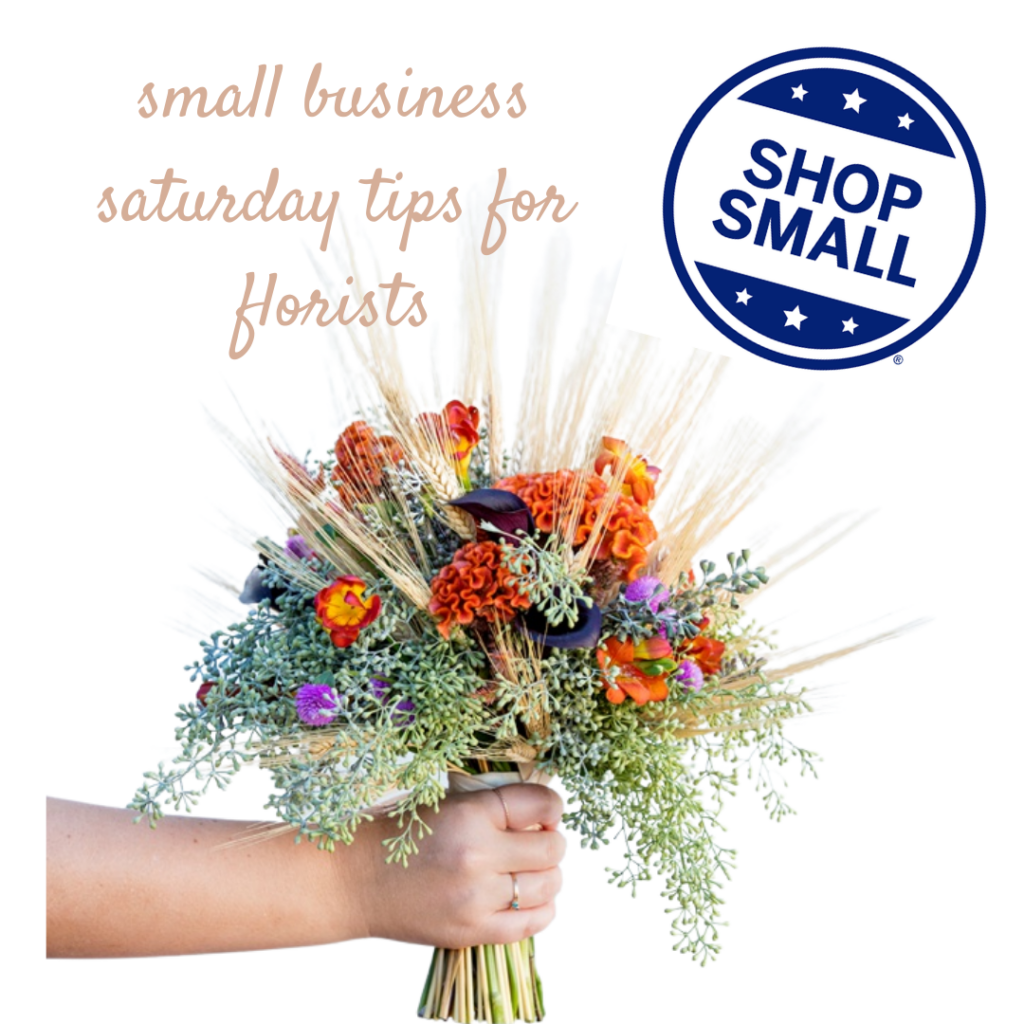 Small Business Saturday has become a holiday season tradition, falling on the Saturday after Thanksgiving. This year, the event occurs on Saturday, November 27th.
This special day is meant to encourage people to shop at local, community stores amidst the big-box store push that comes with Black Friday and Cyber Monday. Communities are encouraging shoppers to support small businesses, like florists, within their community in order to help the local economy.
With consumers now finding more and more of a focus on the #shopsmall movement, you'll want to take advantage of this special day of commerce! Make the most of it to make sales and be a part of your community.
Small Business Saturday Resources for Florists
You don't need to register your floral business to participate in this event. However, there are resources available that can enhance your experience via American Express. Check out their page, geared towards small business owners. Their different templates help you to create custom flyers, social media assets, signs, and more with your own logo on it.
Small Business Saturday Tips for Florists
There are a lot of ways to prepare for this yearly tradition and tips to make the most of it for your floral business.
Highlight Yourself as a Small Business
You want to actively identify your floral shop as being a small business, particularly leading up to Small Business Saturday. Social media or your website are both great places to do this. You want to share your brand's story with the community to find more customers, talk about the people behind your business and their values, convey the purpose of your business, and define your relationship to your customers.
Consider a Small Business Saturday Floral Offer
Small Business Saturday is the perfect time to incentivize your customers to shop with you. Create some sort of discount or offer for them to take advantage of. Some examples include the following:
Buy one holiday centerpiece, get one half off

Buy $100 in gift cards, get a $25 bonus card

Come in on Small Business Saturday for a free cup of coffee while you shop!

Create an Floral Email Campaign
Reach out to your contact list leading up to the holiday to remind customers of the event and to remind them to shop with you for the occasion! Start by emailing them as soon as you can, reminding them of the occasion, emphasizing the importance of shopping small, and including any details of what you'll be offering that day.
Then, about a week before the holiday, send a reminder email. Then, a day or two before Small Business Saturday, send a final reminder – perhaps wishing them a happy Thanksgiving in this message, too! Finally, after Small Business Saturday is over, send a thank you email to keep the momentum going and to acknowledge everyone who shopped with you that day.
Utilize Social Media
Social media is the perfect place to expand your reach as you prepare for Small Business Saturday! Share similar content to what you included in your email series about the occasion. You can also use this tool to interact with other local businesses to share their content about the holiday, and hopefully they'll do the same in return to help you reach more potential customers.
Do you have any favorite tips and tricks for getting ready for Small Business Saturday? Drop your best ideas below to help your fellow florists find #shopsmall community success!
____________

Thank you for reading the Floranext florist blog. We are committed to bringing flower shops the best information and tips to run their floral business. Click here to learn more about our florist software and how you can upgrade your florist website or floral point of sale.