Flowers still remain the perfect gift,
regardless of what part of the world you are from!
Nearly every country has a tradition of giving flowers, the art of giving flowers as a gift is seen as a gesture of how deeply someone loves and cares for its receiver. For floral recipients flowers carry a vast amount of symbolism, offering them an inner peace, profound happiness and a lasting memory.
Seems appropriate with the Christmas holiday just around the corner. In this blog, we focus on the symbolism of flowers as gifts around some parts of the world with some flower fun facts.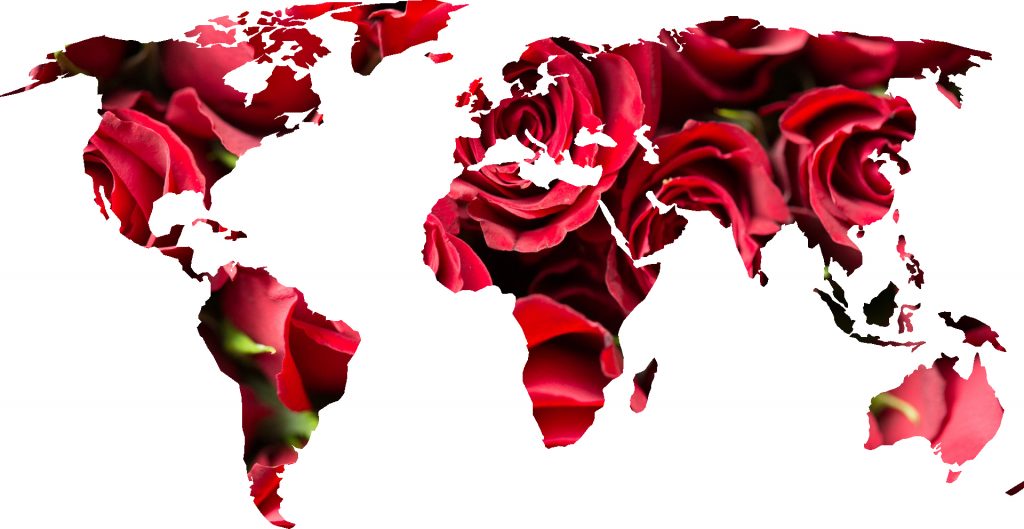 Flower Gifting Across The World:
South Africa
Generally, the biggest gift-giving holidays are birthdays and Christmas.
Exchanging flowers during the Christmas holiday is a practiced tradition.
United Arab Emirates
Flowers a very admired in Dubai, the gifting of flowers is for both women and men alike.
Dubai is home to the largest Natural Flower Garden (Miracle Garden), with the world's largest flower wall.
Flowers are very appreciated as gifts, no wonder, as coming in at number 7 for the richest country, point proven that flowers are the perfect gift for someone who has everything.
United Kingdom
Flowers are given as gifts for all occasions and are very well received, However, did you know that flower giving is also popular for Hogmanay (New Year's Eve) and New Year's Day.
Italy
Roses and are mostly given in odd numbers this for any and all occasions. (Sometimes giving 12 roses is actually acceptable when it is for a marriage, as it symbolize lifetime of togetherness)
Norway
Floral gifts sent as hostess gifts the morning of the event is more typical, they can be displayed beautifully for the upcoming gathering.
Wildflowers are the preferred flower stems, a handpicked look is always appreciated and looked upon as simply beautiful.
Keep from giving wreaths as gifts even during the Christmas holiday season, the same goes for even number of the same flower stems
Russia
Flowers as gifts in Russia are actually quite popular, again odd numbered floral stems is the way to go.
Flower gift giving in Russia tends to be more massive in size, (unless if it's a birthday, typically single-stem wrapped is acceptable ) stick to as many floral stems as you can, grand and full, with mixed florals of many varieties.
India
Flowers in India offer a symbolic gesture of graciousness. Customary to give roses, wrapped in bright colors. Green, yellow and red is considered lucky colors. (Be sure not to give white roses)
China
Giving flowers to teachers is the most respectful way to show appreciation and is practiced by most of the population.
Peonies are very well received and are admired mostly at weddings.
Morocco
Hostess gifts are expected in Morocco, flowers are the number one choice.
Another popular gift giving holiday is New Year's Eve with gifts exchanged between family and friends.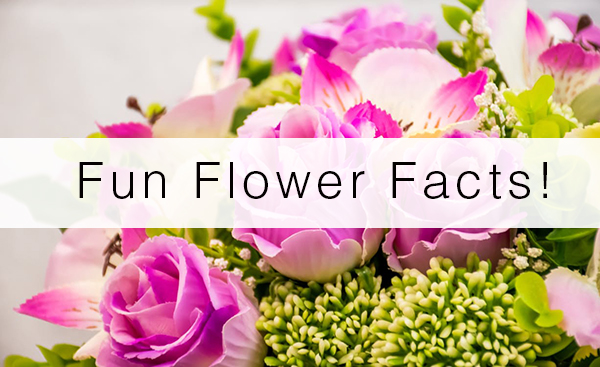 Did you know? – Fun Flower Facts!
Most Europeans give flowers in odd number except 13.
International Women's Day accounts for the most flower sales in Europe.
Kenya flowers account for 35% of all flower sales in the European Union.
In the 17th century in Holland, tulips were more valuable than gold.
The city of Mt. Vernon, Washington, grows more tulips than the entire country of Holland.
Broccoli is actually a flower.
Hydrangea flowers are pH indicators, turning pink in basic soil and blue in acidic soil.
Dandelions are packed with nutrients, approximately 7,000-13,000 I.U of vitamin A. This goes for their greens.
As we can see flowers by far speak the universal language, when given as a gift it becomes a life long memory for its recipient, choose flowers as your gift for all your occasions. Do you have any interesting flower facts, please post below!
____________

Thank you for reading the Floranext florist blog. Floranext Love Florists and we are committed to bringing flower shops the best information and tips to run their floral business. Click here to learn more about our florist software and how you can upgrade your florist website or floral point of sale. 

Tags: