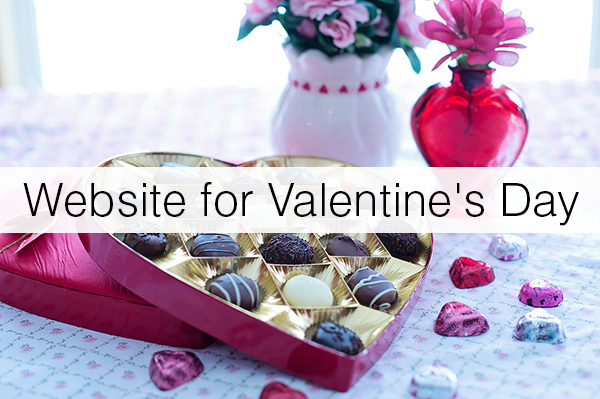 All business owners know the best kind of recommendation is a personal one.
A friend recommending a product or service beats a TV or radio ad any day. So how can you generate word-of-mouth advertising for your florist website for Valentine's Day?
In the era of social media, getting people talking about your business isn't too hard. Here's what we have done for our own flower shop. It's three simple rules that add up to: "Love Your Customers And They Will Love You Back."
1. Collect Emails From Customers
You should be collecting email addresses from customers every day. Get addresses when customers call in, put a sign-up form on your counter for walk-ins, and gather addresses on your website. Always make sure to tell people you will give them Discounts and Coupons — that will generate more sign-ups.
2. Pre-Valentine's Day Email Blast
Do two emails to your customer base, one well in advance of the holiday the other two or three days before V-Day. The message should be a specific offer like "Get $10 off of your Valentine's bouquet if you order before Date X". Make sure to include a coupon or discount with every offer, that will minimize or eliminate the number of unsubscribes and spam reports.
3. Send customers to your Facebook Page to "Like" Your Business
In your email, send customers to your Facebook page. Tell them if they "Like" you on Facebook you will email them the promised coupon/discount. Every one of their hundreds of friends will see — just days before Valentine's Day — that their friend has chosen you as their favorite florist.

Magic! You have now turned a few coupons into personal recommendations for your business to literally thousands of customers.

What other ideas do you have any more ideas for Valentine's Day promotions? Let us know in the comments section below!

Tags: