Attracting floral wedding business begins with reaching recently engaged couples! Tap into this $100 billion industry now by marketing to the recently engaged.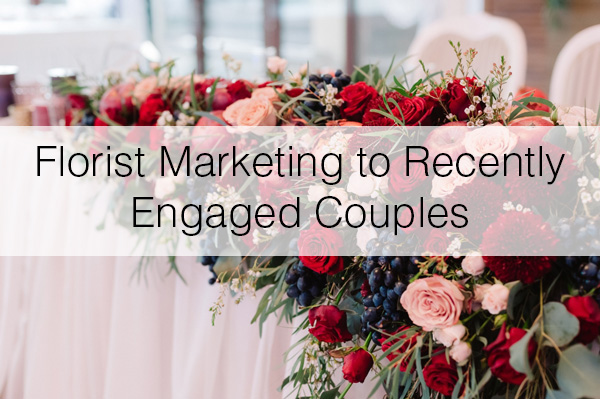 Facebook
In addition to using your Facebook business page to share pictures of your events and wedding designs, you can use Facebook to create targeted ads.
Click the Create Promotion button on the right sidebar in your Facebook feed.
Choose a promotion type. We recommend any of the following:
Boost a post
Set up an ongoing promotion
Promote your business locally
Promote your page
Under the Audience section of the promotion, you can target the ad toward Facebook users by the following criteria:
Area
Age
Gender
Language
Other pages liked
Most Americans get engaged between the ages of 25 and 32. We recommend targeting the promotion toward women ages 24-34 in your area.
Also, the most common days of proposals are Christmas Eve, Christmas Day, New Year's Eve, and Valentine's Day. You can either target your ads for these days in particular days (or the days and weeks following), but in the big picture, you'll want to focus your advertising on the winter months to attract recently engaged couples.
Next, you'll choose a daily budget for the promotion. Facebook will calculate the number of users that can be reached at each price point.
Like Google AdWords, creating paid ads should be more than a zero-sum game. Be thoughtful of how much you'd like to spend on boosting.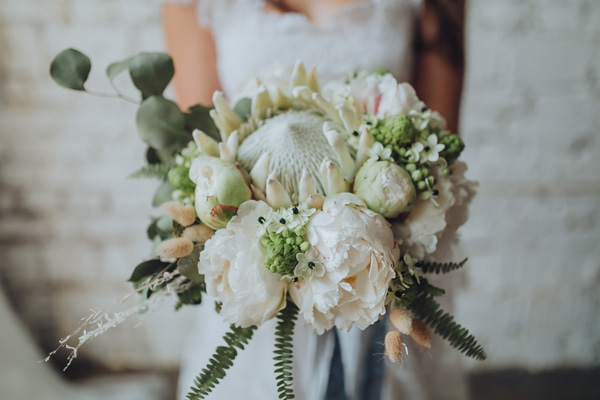 Image via Shutterstock
A Note on Google AdWords
Google AdWords is a paid advertising service that can help get you clicks on your floral website. Because it is a paid service, you will want to use it carefully to maximize the return on your advertising investment. Click here for more specific instructions on using Google AdWords.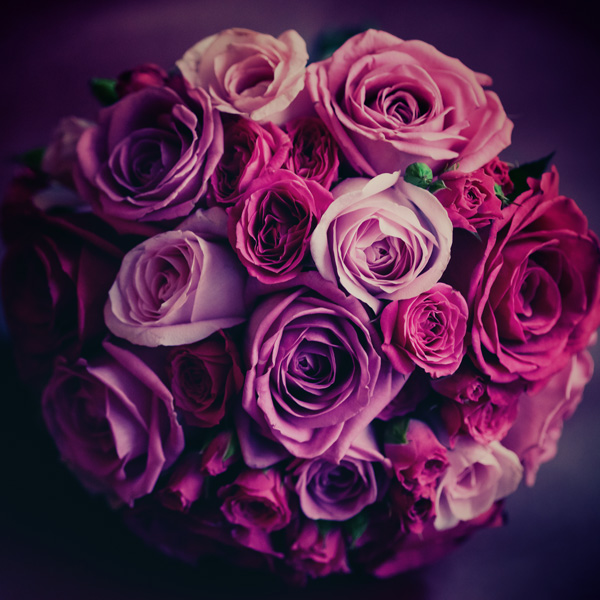 Image via Shutterstock
Connect Customers to Other Resources
Besides flowers, the newly engaged couple will need to locate many different services to plan the wedding:
Stationery and paper products
Venues
Catering
Gowns and tuxedo rentals
Travel and lodgings
A dedicated wedding florist may offer some of these other services in-house, but every florist offering wedding and event florals can forge partnerships with other resources and services in your area.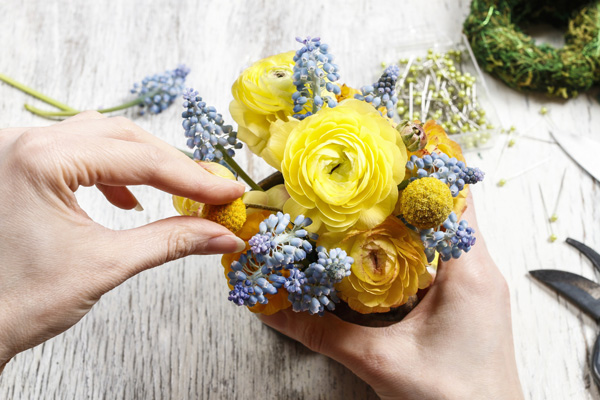 Image via Shutterstock
Prepare Deals and Discounts
The average length of engagements is 14 months. Planning a wedding is an open-ended process, and the deadlines are entirely self-imposed.
Craft a few deals for customers to get them in the door and take action. Could the customer get cheaper flowers the sooner they sign a contract with you, for example?
Florists, do you have any important advice on reaching recently engaged couples? Please share your feedback, tips or any marketing questions in the comment section below.
____________


Floranext offers great florist software, florist POS, florist websites and florist wedding proposal software. Our florist technology products are built by florists, for florists. Let us know if you want a free demo or try our software for free here.

Tags: