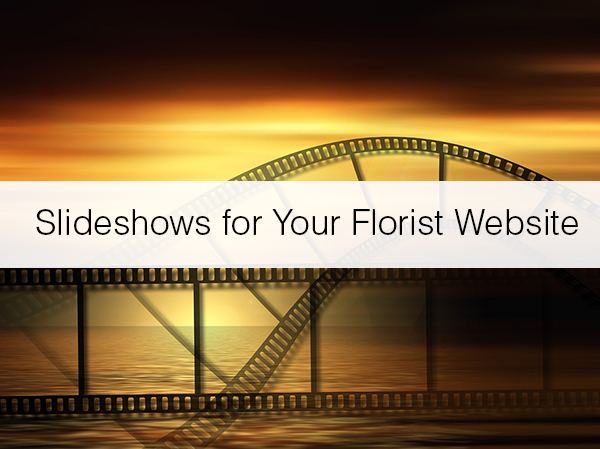 Want to make your florist website stand out? Great slideshows showcasing your flower photos are a great way to add some splash to your website – particularly your wedding and event pages. Several new websites allow you to easily create florist slideshows for your website.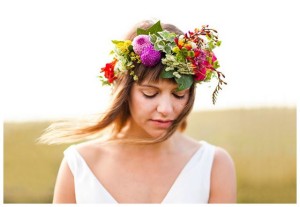 Here is an example slideshow that we built in under five minutes with one slideshow builder:
How to Create a Florist Website Slideshow
There are a lot of free slideshow software products available. Two that we can recommend are PhotoSnack and Slidely. Here's how to create a florist website slideshow in five steps:
1. Set up a free account – use your name and email address. You can also log in directly with your Facebook account, if you prefer.
2. Upload the flower photos – you want to display from your computer. If you don't have any of your own photos, you can borrow flower photos from Pinterest or Google Images to try out.
3. Choose your settings – For PhotoSnack you can customize your slideshow with different backgrounds, choose the time between different images. For Slidely you can customize with different music.
4. Copy the embed code – After creating a slideshow you can share the video on your Facebook page and on your website. Floranext's florist websites allow you to add slideshows to your wedding, event and other pages. Just copy the embed code on PhotoSnack or Slidely.
5. Paste the embed code in Your Florist Website – On your website, find the page editor (on Floranext this is under Website Design > Edit Pages > Choose the Page to Edit (e.g. Weddings). Paste in the embed code into your page editor and save. Check the website to see how it looks. So easy!
Top Slideshow Tips for Floral Websites
Slideshows, image sliders, or whatever term you prefer to use have recently become a popular way to gain the attention of website visitors. Done well, they are the most effective means of presenting your floral designs. Here are a few things to look for in a professional slideshow to stimulate florist eCommerce:
1. Above all, the images must be captivating. Poor lighting, shadows, and weak backgrounds can be problem areas.
2. Descriptions should be short, enticing, and grammatically perfect. Do not try to jam too much content into them. Rather, provide a "More Info" link to direct visitors to the details.
3. Consider embedding the slideshow lower on the page as a way to enhance specific offerings, such as wedding and event packages.
4. Be sure the user is in control of the activity.
5. Use keywords and phrases as parts of the slides to enhance search engine optimization (SEO).
The fourth one deserves some explanation. Many people leave websites any time they sense that they have no control over the content. If you have ever clicked onto floral websites that begin blaring the site builder's favorite music, you understand. The visitor should be able to stop the slide rotation any time, freezing the current image. The rotation speed must not rush the reader and the controls should be easy to recognize and implement.
Conversions Are King
There is an old saying among professional website builders – "Content is king." That applies especially to floral websites, even more today than ever in the past. If someone lands on your optimized website page and does not receive your message within about eight seconds, they are likely gone for good. Good content, including an attractive and user-friendly slideshow generates conversions.
How do you keep their attention? A large part of any website content is the headline. If your slideshow will be at the top of the page, the header that introduces it will largely determine whether the visitor continues reading or hits the back button. Be creative, but stay consistent with the voice of your website.
Floranext Slideshows Produce Results
Unlike the Adobe Flash player for example, Google, Yahoo, and Bing all index Floranext slideshows. This means that the slideshow itself can bring traffic to floral websites. In addition, unlike some other platforms, all Floranext products are supported over a complete range of smartphones and tablets, including Android and Apple's iOS devices.
Particularly for weddings and special events, a slideshow can be a great way to display several images within a short time frame to generate demand for your proposals. If your photos are captivating and your content is imaginative, you will notice improved results immediately.
We invite you to get in touch with us for any questions about adding slideshows to your florist website – we can answer your questions and help create a beautiful new website that is current with recent search engine algorithm updates.
________________________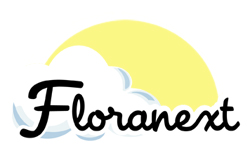 Floranext makes great florist software. Florist websites, floral POS, florist wedding/event proposal software, and florist technology. Let us know if you want a free demo or try our software for free here!

Tags: