Want more florist web orders? There are a few things you can do to get more visibility for your florist website.
Your florist website's visibility can make or break your sales. Unfortunately, the full time job of running your small business can often make it hard to improve your website and its rankings. This is why you need a plan. By pinpointing what improvements will have the biggest effects on your online flower shop, you can use your time most efficiently to boost website sales as well as your online reputation.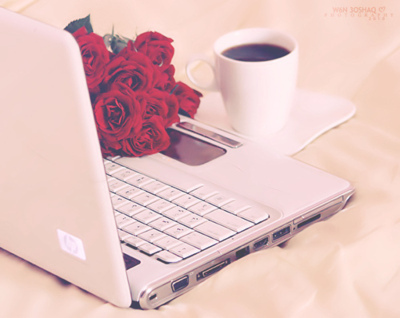 Your Roadmap for Online Florist Success – Google Webmaster Tools
Google Webmaster tools is a free application that lets you see your website's ranking for key search terms.
In this example, we'll be looking at the search results for Mom and Pop Flowers in Pasadena, MD for the month of September. Webmaster Tools shows a search query and how your site fared against the term.

Impressions – Every time your store shows as a search result it makes an "impression." The first row shows that 39 people searched Mom and Pop Flowers and found this florist's website.
Clicks – It also shows that of those 39 impressions, 13 customers clicked on the Mom and Pop Flowers link, for a click through rate (CTR) of 33%.
Average Position – On average, this store's link was the third result on the page. All in all, it looks like this shop is doing well when customers are searching for the name of the store.
Here's where webmasters starts to shine, however. The second row in our example above shows that while 39 people had a chance to see our florist by shopping the name of the store, 219 people chose to search "Pasadena flower delivery" instead. Zero of these customers clicked on our shop's link, and their website is 35th on the list of results – not even on the first page!
How to use Google Webmaster Tools to Build Traffic
This shop is missing is the chance to be seen by the 219 people searching for "Pasadena flower delivery". They could focus on becoming a top search result for "Pasadena flower delivery" and any other query that has a higher number of impressions and lower number of clicks or lower page ranking. Here are some ideas!
About Us – Mom and Pop might want to include these phrase "Pasadena flower delivery" in the About Us section of their site
Front Page – Put the phrase in their front page of the site, preferably in the H1 tag, the closer to the top of the site, the better
Blog – Start a blog and be sure to include the high-impression search phrases. The more these words are on your site, up to a point, the better the chances your website will show up in these search results.
New Content Page – Create a page on your website with the title Pasadena Flower Delivery with a description of your services – momandpopflorist/pasadena-flower-delivery
Google Webmaster Tools – Advanced Features
More advanced users will quickly be able to find more uses for Google Webmaster Tools. It can show what products people are looking at most, what pages they're staying on the longest, what people ignore altogether, and a host of other useful facts.
The point is not to become overwhelmed with online data, but to find what areas could do the most to boost your shop's digital presence. In the example above, Mom and Pop could spend lots of time and resources trying to capture the number one spot for their shop's name in order to get a few more clicks per month. Or, they could focus on other queries like Pasadena flower delivery that offer room for huge improvements and hundreds of new visitors to your site.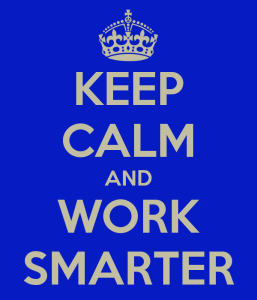 Google Webmaster Tools is free and easy to set up. How are people finding your flower shop online? What can you work on to make sure your site is making impressions and being clicked on? Using Webmaster Tools, you may be able to come up with your own road map to success and make major strides with surprisingly little effort.
____________
Floranext makes great florist software. Florist websites, floral POS, florist wedding/event proposal software, and florist technology. Let us know if you want a free demo or try our software for free here!

Tags: