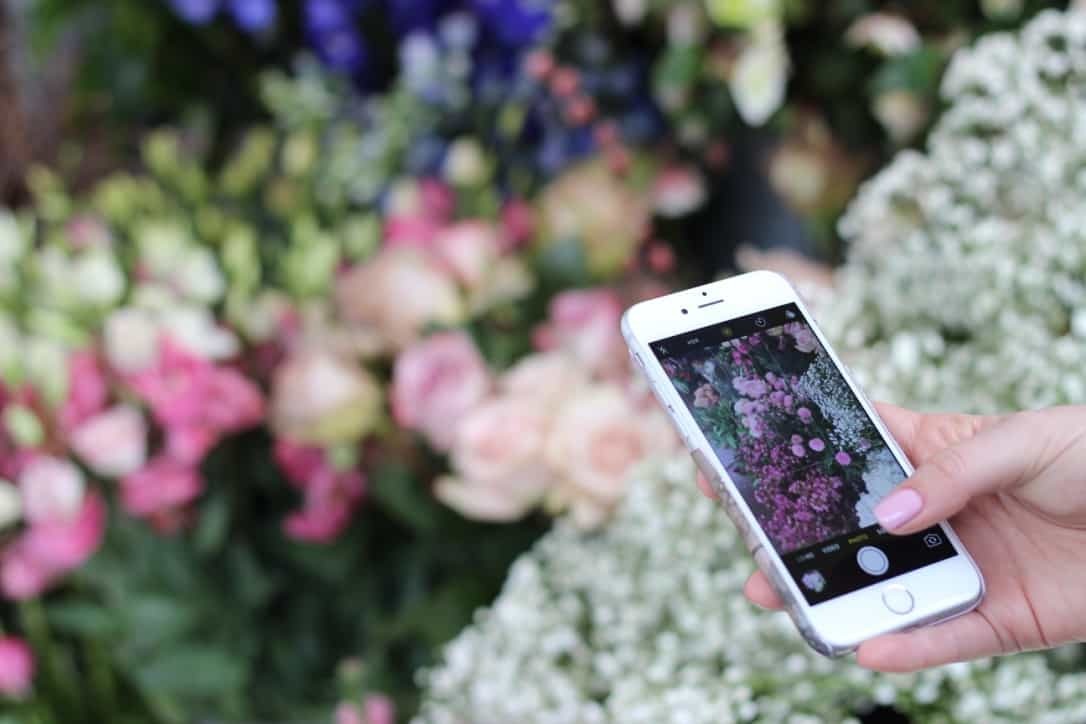 Instagram Reels are a new tool perfect for showcasing your floral business.
Instagram Reels tool allows you to create engaging video content to capture new audiences and reach more people with your flower business account.
What Are Instagram Reels?
Instagram Reels is an in-app creation tool that offers you a set of creative tools to create fun, engaging short videos on Instagram. Record and edit 15-second multi-clip videos with audio, text, special effects, and stickers, and then share them in your florist account. Sounds like TikTok may have some competition.
Lights, Camera, Action!
Reels start off just like taking a regular video or photo for your Instagram account. However, before finishing your award-winning shot, select Reels in the lower portion of your Instagram camera. This will bring up a variety of features and tools you can choose from to make your videos uniquely yours.

The "Reel" Features
Instagram Reels come with plenty of features that add different elements to your video creation. These features include Audio, AR Effects, Timers and Countdowns, Alignment Tools, and Speed Editing. You can use each of these options as you go, so play around with them before posting!
There are also two options to create a reel: press and hold the record button to capture footage, or upload video footage from your camera roll.
Follow these steps for creating your first Instagram Reel:
Log into your Instagram account and scroll to REELS at the bottom of the screen and tap it.
Use the tools to prepare for your recording.

Tap Audio to select audio from the library and add it to your video.
Tap Speed to change the speed of your video.
Tap Effects to apply special effects.
Tap Timer to determine the duration of the video.

When you're ready to begin, tap, and hold the record button to record a clip.

If you set a timer, there's a countdown before the recording starts.

During the recording, you can tap the record button to end a clip, and then tap it again to start a new clip.

The Align button will appear, allowing you to line up objects from the previous clip before recording your next.

If you want to watch, trim, or delete the previous clip you recorded, you can tap the clip icon.
Once you're done with recording, you can add stickers, drawings, and text to edit your reel.
Sharing Your Instagram Reels
Share your reel to a dedicated space in Explore or post it to the Reels tab on your Feed. When you share reels using certain songs, hashtags, or effects, your reel may also appear on dedicated pages when someone clicks on that song, hashtag, or effect.
Instagram Reels is a great opportunity to show off your brand's style and appear in florist related hashtags for an increased presence on Instagram.

Personal Brand Replication
Still don't know how to use Reels or don't know what to post? As artists, inspiration can come from everywhere, think of this when it comes to you creating your own reels and any part of social media. Giving them your brand's personal twist is great and a way of keeping relevant in a quickly changing digital world.

Instagram Reels can be a great tool for marketing if you use them in an effective way. Make sure to include them in your marketing plan!

__

Floranext makes great florist software. Florist websites, floral POS, florist wedding/event proposal software, and florist technology. Let us know if you want a free demo or try our software for free here.

Tags: