The busy season is almost upon florists again yet many may not even know it. We're not talking about the Christmas through Mother's Day that keeps us busy in the spring – this is autumn! The season that sends many potential customers rushing to big box stores, hardware stores, and even greenhouses when they should be rushing to your flower shop. This is an important three-month decorating season that florists have much to offer to. Below are some tips to make sure you're taking advantage of the autumn sales that should be yours.
Flower Shops Offer More
Many people think of florists as a spot for gifts, special occasions, and indoor arrangements, but flower shops offer so much more. Florists offer unique inventory that your customers won't find in a generic home improvement shop. Your customers need to understand that your shop offers hand-crafted specialty items that will stand out from the cookie-cutter décor that many settle for.
Wreaths, table top gardens, entry pieces, and centerpieces are just a few of the opportunities that florists have to show off their craft and give your customers stunning new looks to experiment with. Don't be afraid to emphasize that your local-owned flower shop is the place for your customers to shop. Shopping locally and shopping small is very popular at the moment with Millennials and Gen Z (Small Business Saturday is just around the corner!).
Stock Your Flower Shop
Fall occupies a special place in many people's hearts as their favorite season, so be sure to stock something special for them! In addition to all of the materials needed for the items above, don't be afraid to compete for outdoor space! Stock your floral shop with fall products:
Hay bales
Corn stalks
Potted Mums
Dried Flowers
Bundled Birch Branches
Scarecrows
Pumpkins, mini pumpkins and gourds
Indian corn
Fall door wreaths and more!
There's no reason to lose out to franchised hardware store for sales your shop could easily make or stock up on.

Show Off Your Flower Shop
Let potential customers know that your flower shop should be their one stop shop for fall decorating before they even pull into the parking lot. An eye-catching outdoor display in front of your flower shop will show people that you have exciting fall décor to offer. A fall window will give you a chance to show off your technical skills and draw in passersby.
Of course, now days your digital storefront has nearly as much impact as your actual storefront. On your website, be sure to show off your fall product category with new banners and products. If you're already active on social media, now is a good time to begin teasing your customers with shots of new inventory as well as new fall designs.
Another way to go about this is to show off the fall items you have in stock each week or 2 on your website or favorite social media platforms. Your customers will appreciate the inside look at your business with these "What's Fresh this Week" style posts. Shops that have been diligent in collecting customer emails will have an extra step up with the ability to send out email marketing and maybe even a coupon to promote decorating services and fall products.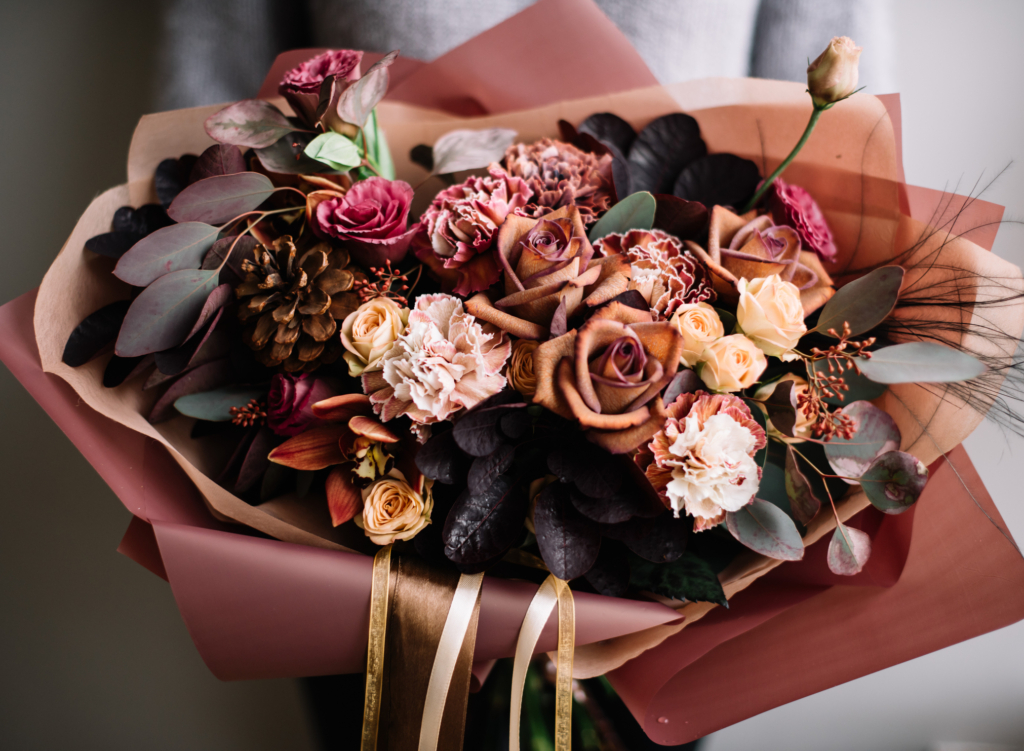 Making The Most Of Fall
Given all the advantages of shopping with a florist for fall décor, it's surprising how many flower shops are missing out. Following the steps above will help ensure your business is capturing as much fall business as possible over the three month season. How does your shop rank? Let us know what creative ideas you've put in place to keep customers coming back to you as their one-stop-fall-shop.
____________

Floranext offers great florist software, florist POS, florist websites and florist wedding proposal software. Our florist technology products are built by florists, for florists. Let us know if you want a free demo or try our software for free here.

Tags: