Are You Caught Up on Google My Business?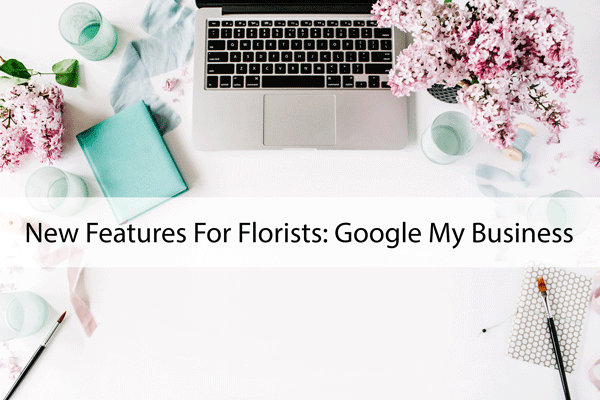 Google My Business is a Google service launched about five years ago that allows businesses to make public profiles, and become more readily seen in Google Local Search and Google Maps. With over 150 million businesses registered and 3 billion consumer-merchant interactions, the platform is constantly growing, not just in user count, but also in its new features. Google My Business has launched two new features—florists, are you using these?
Florist Special Offers
Last year, Google launched the "For you" tab in the mobile Maps applications. With this update, they have allowed customers to follow businesses like yours.
Now, Google is helping businesses give incentives to people who follow them on the platform in the form of special offers. Businesses can give these special offers to people who follow them the first time around, and these people can simply show these offers to redeem them in your store.
This is a great opportunity for you to strengthen your flower shop's online presence by encouraging customers to follow you via Google.
By introducing offers like discount and coupons for example, Google users will be more likely to start following you. Through the platform, you can then interact with them through actively posting in Google My Business about events and updates about your business, since these posts can be seen not only in Search, but also in Maps.
Florist Short Name URLs
Google has also improved the merchant side of Google My Business by enabling businesses to have short name URLs.
Working much like Twitter handles, these short name URLs are unique and are distributed on a first come-first serve basis, so you need to be fast on your fingers here. Since the name is short, it is making them easier to share among customers and for customers to share among their circle of friends and family.
As a quality-of-life improvement, this allows people to have quick access to your Google profile. This gives emphasis to your business GMB listing, and it is almost mandatory to constantly update it, as it now becomes a hub for your potential and current customers to get news from you.
Additionally, this also makes your Google profile stand equal with your social media accounts and website, as they can now be easily accessed with short names and easy-to-remember handles.
Note: Only verified businesses can get this feature and the short name is unique across the globe, so you might want to get your hands moving fast before someone gets your desired short name first.
Other than the two features mentioned above, Google is also making it easier for you to give quick access from any part of the online world to your Google profile with window stickers like "Follow" and "Review." All these new features make Google My Business an even more attractive place to improve your local SEO.
As it stands, it has become a quick equivalent to a social media account for your business, and you should really treat it as such; it's going to be the virtual face of your business and as with any face, you should keep it looking fresh and good, as the tools are also getting better and better.
Florists, have you been using these new Google My Business features? Please feel free to share thoughts and comments below!
____________

Floranext makes great florist software. Florist websites, floral POS, florist wedding/event proposal software, and florist technology. Let us know if you want a free demo or try our software for free here.

Tags: