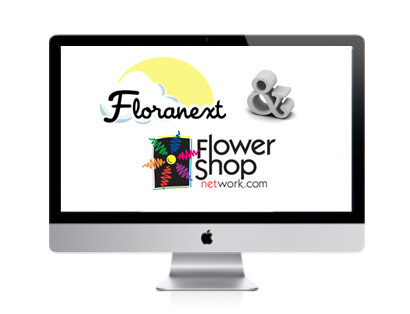 Floranext is excited to announce a partnership with Flower Shop Network. We are happy to be able to offer another great tool to independent florists.
Floranext florist Point of Sale customers can now send and receive florist to florist orders through Flower Shop Network.
Floranext POS customers can access  FSN's thousands of member florists across the US and Canada.
FSN's Florist to Florist Orders
No monthly fees.

Pay only when you send.

Receiving florist gets 80%, not 70% or 73% like wire services.

Receiving florist gets paid weekly for orders filled.

Send orders electronically at $3.99 per order.
How Floranext POS Works with FSN
Sending Orders – Send orders right in Floranext POS- no double entry, saving time and margin of error.
Receiving Orders – The Floranext florist POS automatically pulls FSN florist to florist orders. You get notified about an order by FSN by email and text message – you can then go to your Floranext POS orders list and either Accept or Reject the incoming order.
Floranext and Flower Shop Network – Try Free
Want to try out Floranext's florist Point of Sale with FSN integration? Contact us for a free demo or free trial.
____________
Floranext makes great florist software. Florist websites, floral POS, florist wedding/event proposal software, and florist technology. Let us know if you want a free demo or try our software for free here!

Tags: