Add some Tricks and Treats to your flower sales with these spell-binding tips!
Halloween has gained serious recognition among business retailers and no wonder why, as adults look forward and partake in this fun holiday and are spending millions on the holiday.
It is said that Halloween sales surpass every holiday except Christmas. So why aren't Florists cashing in on Halloween? In this blog, we want to help floral businesses cash in on Halloween profits and establish long lasting patrons.
Make A Ghoulish Flower Arrangement
Make a few creative, spine – chilling, Halloween flower arrangements and donate them to your local busy eateries, pubs, hair salons, and so on.
Think large crowds and make sure your business card is displayed and visible.
Many florists have participated in donating arrangements and it has paid off big time. The purpose here is to bring recognition to your flower shop business.
Tip: Donate an arrangement to the main office of your high school. Kids love these and will remember your flower shop when prom comes around.
Spooktacular Window Display
First impressions count! Be sure to make your window display or front entrance stand out and ooze with creativity. Getting patrons into your flower shop is key in increasing your profits.
Tip: Adding an enticing sign to your entrance will help bring traffic into your store, remember, everyone loves bargains incorporate these signs in the Halloween decor.
Sell Halloween Hair – Raising Items
Think of carrying a few Halloween specific items in your store. Patrons flock for candles, Halloween baskets, soaps, lotions, and jewelry. Make a small display, preferably at the front counter near cash drawer. Create designer pumpkins with ribbon, wheat, and other fall items to create a centerpiece that will last through the fall season.
Tip: It's great to include mums, hay, and pumpkins for sale, at your shop. These items will allow your patrons to buy all they need from one location.
Be A Sales Warlock
Cold calling still works, if you are located near hotels, corporate businesses, and busy restaurants, pick up the phone and give them a ring. Ask them if they would like a jaw-dropping Halloween arrangement for their lobby or front entrance, you will be surprised how great this works.
Host a Spellbinding Flower Workshop
These are all the rage and create fun exciting pass times for your patrons. Remember the theme is Halloween. You can teach anything from a fun Halloween arrangement, like adding flowers to a pumpkin or even decorating a Halloween wreath.
These are buzz worthy, don't forget to post on social media!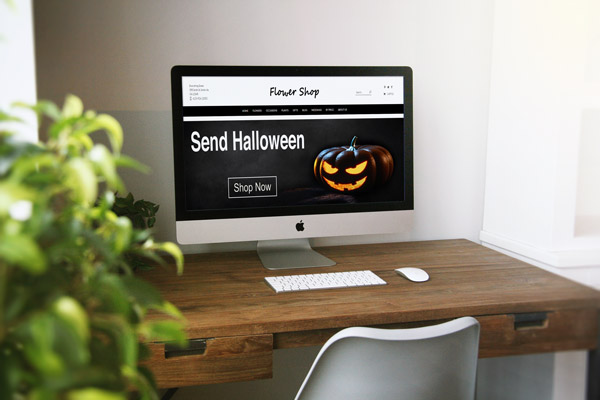 Thrill Customers On Your Website
Make sure to update your floral website. Do not skip over Halloween, make sure to add some beautiful Halloween arrangements and items for sale.
How about also writing a Halloween blog? Offering your readers some creative tips for this festive holiday. This will help increase your SEO and make your eCommerce store recognizable across the internet. Be sure to add enough content and images. Remember, Dia De Los Muertos is November 1st.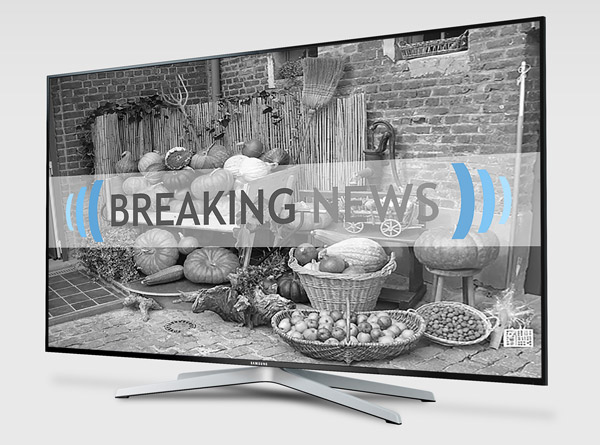 Flowers Mystify The Media
Involving the media is a sure way to get you and your flower shop recognized. There are many things you can offer on Halloween to get you recognized in the media.
If you are close to your local news channel, send them a beautiful creative flower arrangement. Make sure to offer the arrangement to all the anchors and thank them for a job well done. You are sure to get your flower shop and creative arrangements on the news.
Another way is get your schools involved, offer free arrangements for students who write the best essays, these can include why Halloween is their favorite holiday, someone they admire and so on.
Enchanted Costumes = Flower Sales
If you are open on Halloween have everyone dress up. This may sound far-fetched, however, you will see an increase traffic into your store if everyone is participating. Have one of your best -dressed employees stand out front your store throughout the day preferably holding an enticing sign.

Offer special discounts on single stem or bunched flowers for costumes or accessories for customer Halloween costumes.

These are just a few suggestions on how florists can tie Halloween into marketing and sales. We would love to hear about your Halloween marketing and sales tips, please share with our readers below.

Tags: