Holiday Season Checklist for Florists!
Attention all flower shop owners! The holidays are fast approaching and we created a Holiday Season Florist Checklist just for you. As you know, the days between Thanksgiving and Christmas are some of the busiest of the entire year. Without the proper preparations, you can't hope to send out all of the floral bouquets and arrangements ordered.
In this blog, we'll walk you through how you can plan for the upcoming holiday season at your brick & mortar and online floral store.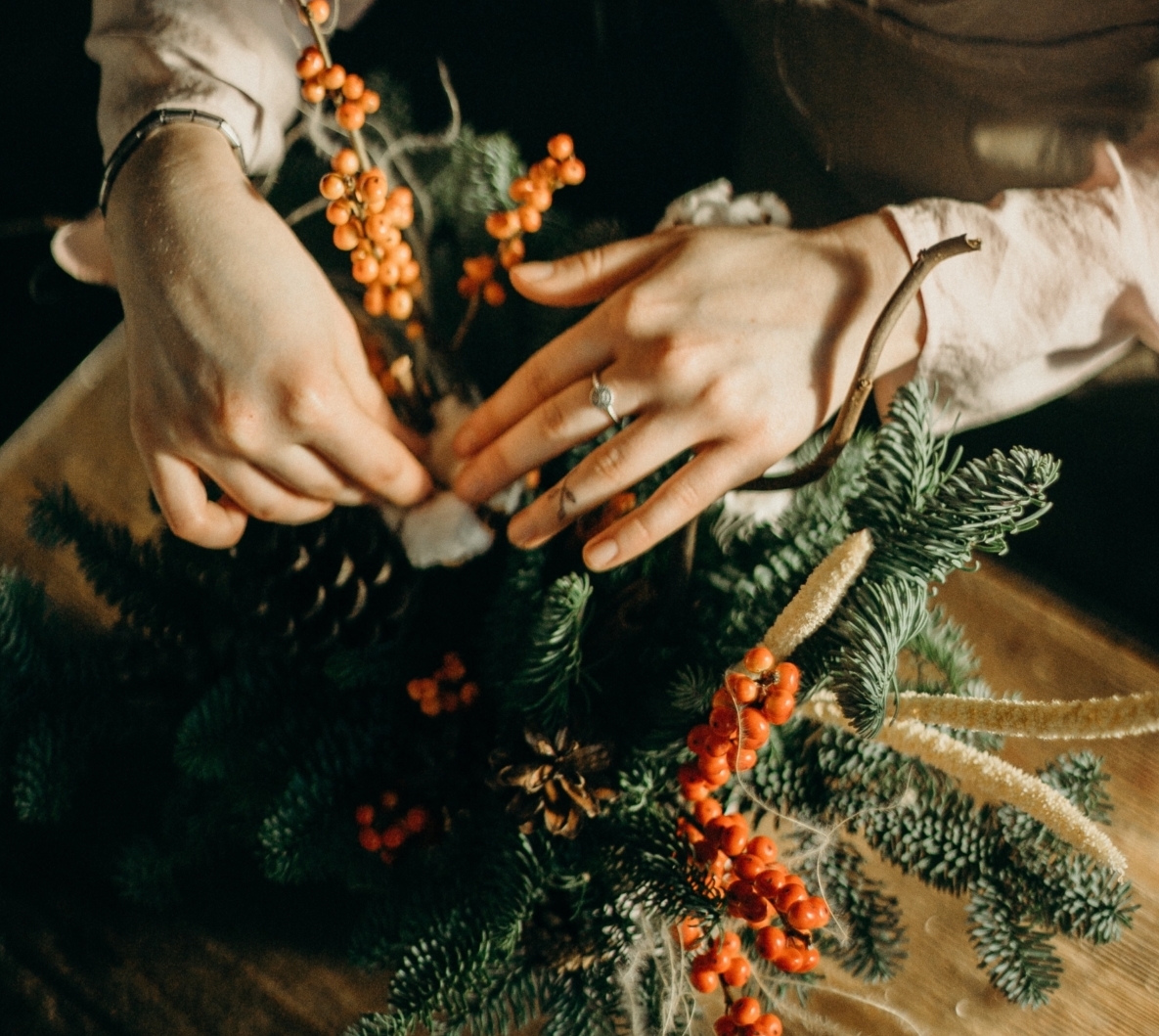 1. Florist Website
Your florist website is a must-have during the winter months! COVID-19 has drastically changed customer behavior and many are turning to e-commerce for their holiday shopping needs. The CDC has stated that there's a very low risk of spreading the virus from products or packaging that is shipped. Thus, having a strong online presence should assist you in getting sales even if the in-person business is a bit slower.
To improve your florist website, you need to review all of the following to ensure they're updated and working:
Site speed
Discounts
Products
Checkout
Images
2.Marketing
With more customers looking to shop online, you'll want to make sure you're marketing your floral bouquets and arrangements on the Internet. Evaluate your email marketing and social media campaigns to guarantee you'll reach your loyal customers. Create a calendar to roll out new campaigns periodically. Draw up an advertising budget to make sure you're financially prepared and publish updated reviews so your new customers can see social proof about your business.
Add the following items to your to-do list to ensure you're on top of marketing before the upcoming season.
Create Campaigns
Design Email marketing
Schedule Social media
Update Social proof
Create a Calendar
Plan your Advertising budget
3. Point of Sale
Point of sale isn't the most interesting aspect of your business, but if something goes wrong here, then you could be in real trouble. Have you reviewed your employees' schedules? Have you optimized your hours of operations based on your sales? Who does your inventory? How are your deliveries coordinated? Having a firm handle on this side of your business and knowing you don't have to worry about it can make a big difference when it comes to the busy holiday season.
Make a point to review the following four items:
Schedules of Employees
Hours of operation during the holidays
Track and Manage your Inventory
Update Delivery Processes
4. Operations
How does your business run? If something went wrong, how would you handle it? How do you support your customers, and are you doing it in the best way possible? Review these elements of your operations before they're under the stress of the holiday season. You'll thank us later!
Create a contingency plan
Optimize your workflow
Prepare support for customers
Evaluate logistics
By reviewing these four elements of your florist store before the holiday season, you'll put yourself in a position to thrive. It never hurts to review or redo systems that don't work as well as they could. When in doubt, get feedback from customers and see if you could do anything better. After all, they'll be the ones seeing your marketing emails or purchasing from your website.

Tags: