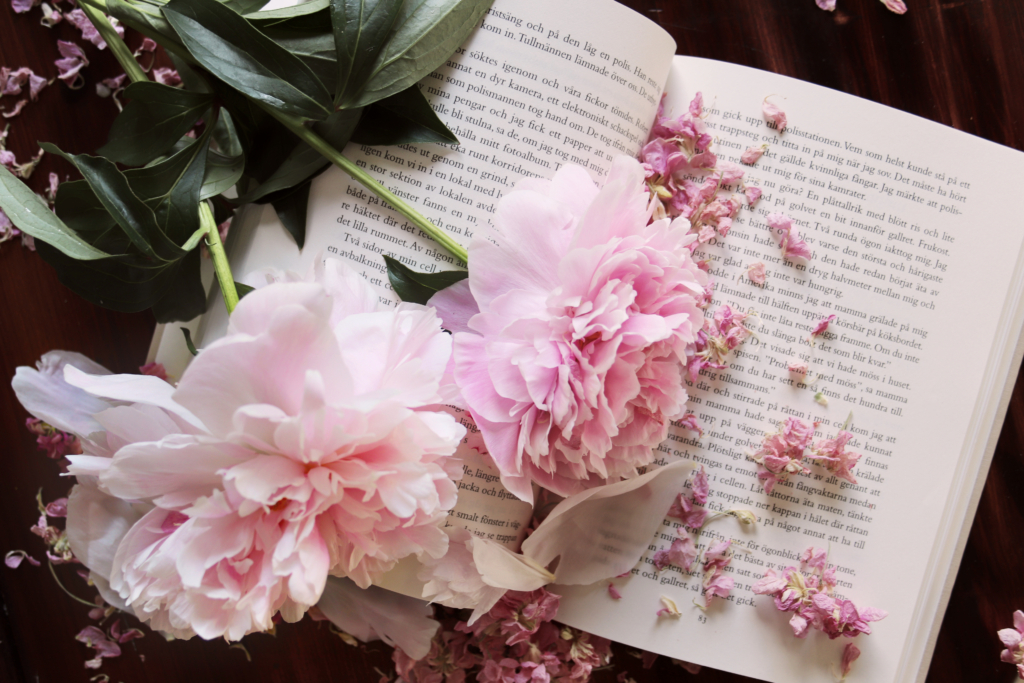 Reading is a great way to pass the time, and it can also be a very educational experience. For florists, you may be struggling to squeeze in the time to sneak a few pages in here and there, but it could be well worth your while to indulge in a few key books. Take a look at our curated Top 10 list below of books for florists!

1: Color Me Floral by Kiana Underwood
Color Me Floral highlights techniques for creating dazzling, single-color displays with flowers. The book is rich with eye-catching images and simple-to-follow tips. These ideas are suitable for beginner florists as well as experienced designers, so you really can't go wrong! There are how-to instructions for 40 arrangements, so it's chock full of value.
2: The Flower Color Guide by Darroch Putnam
Darroch Putnam's The Flower Color Guide is a wonderful book to have on hand at your shop! The book showcases 400 flowers at their peak bloom. There is a useful appendix and tips on flower care, notes on how to prepare vessels, and even suggested color schemes. Believe us when we say that this is a book you'll come back to time and time again.


3: On Flowers: Lessons From An Accidental Florist by Amy Merrick
Amy Merrick starts her book, On Flowers, by including her hard-won secrets on floral arranging. throughout the b she takes you on a journey of her discovery of flowers throughout her career and how she has learned how to arrange, send and display flowers as a florist. This book is a true testament to a floral artist using their talent and continuing to develop their skills in the floral industry.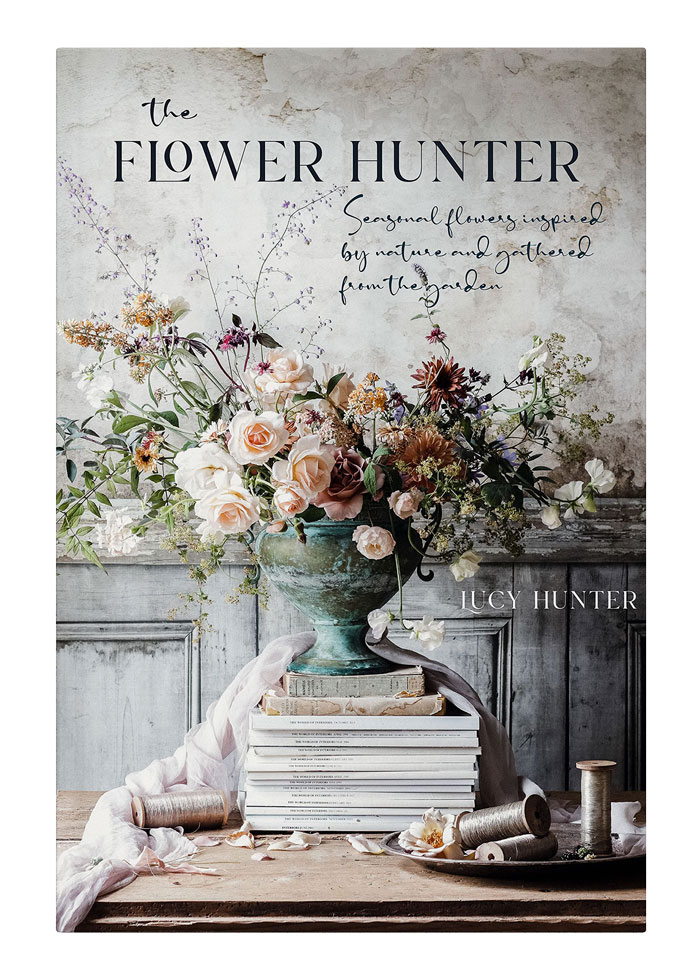 4: The Flower Hunter: Seasonal Flowers Inspired By Nature And Gathered From The Garden by Lucy Hunter
Packed with humor and amazing floral photography, Lucy Hunter's The Flower Hunter takes us on a journey throughout the year by using her garden flowers for arranging, drying flowers, wreath making, natural dyes, and more. The flower hunter will help anyone find their creativity when working with flowers.

5: The Flower Recipe Book by Aletha Harampolis & Jill Rizzo
An inspirational book in floral design. Authors Alethea and Jill composed over 40 different arrangements providing step-by-step instructions by using easy-to-find flowers and tips in The Flower Recipe Book. This book is jam-packed with florist advice from unconventional vessels, directory, flower care, and techniques every florist needs to know!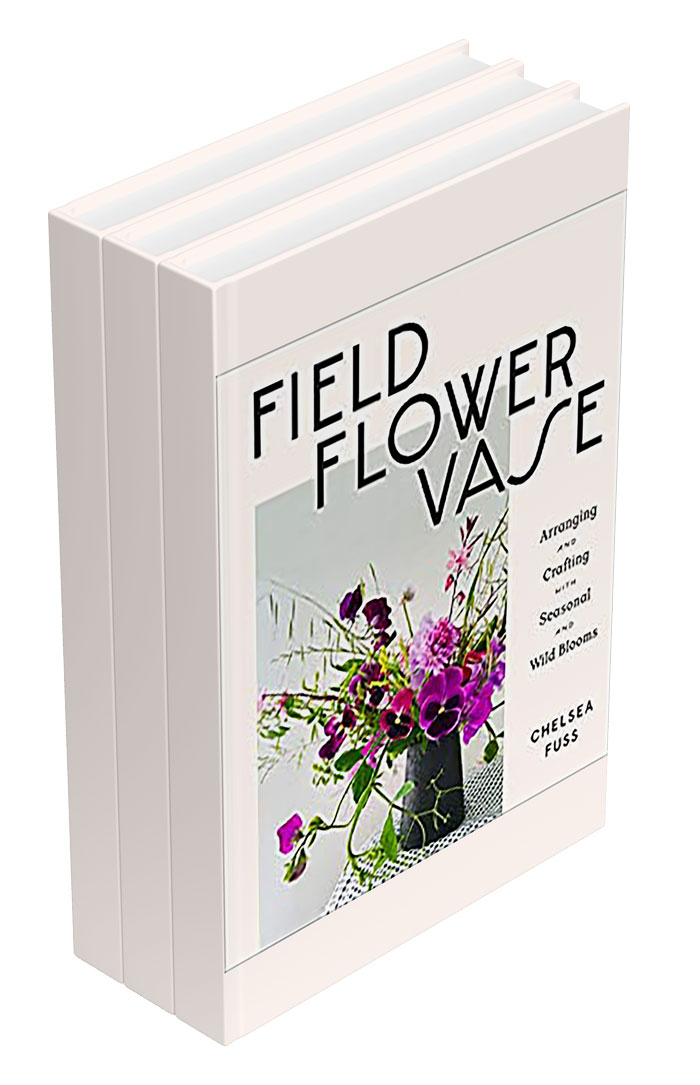 6: Field, Flower, Vase: Arranging and Crafting With Seasonal and Wild Blooms by Chelsea Fuss
Based on Chelsea's popular flower-arranging workshops, Field, Flower, Vase provides everything readers need to know about foraging, gathering, and arranging fresh and dried botanicals. The 28 floral projects are designed to be easy to make from the starting out florist to the advanced florist and cover the topic of using natural materials staying true to being eco-friendly. The projects cover centerpieces, wreaths, garlands, and bouquets.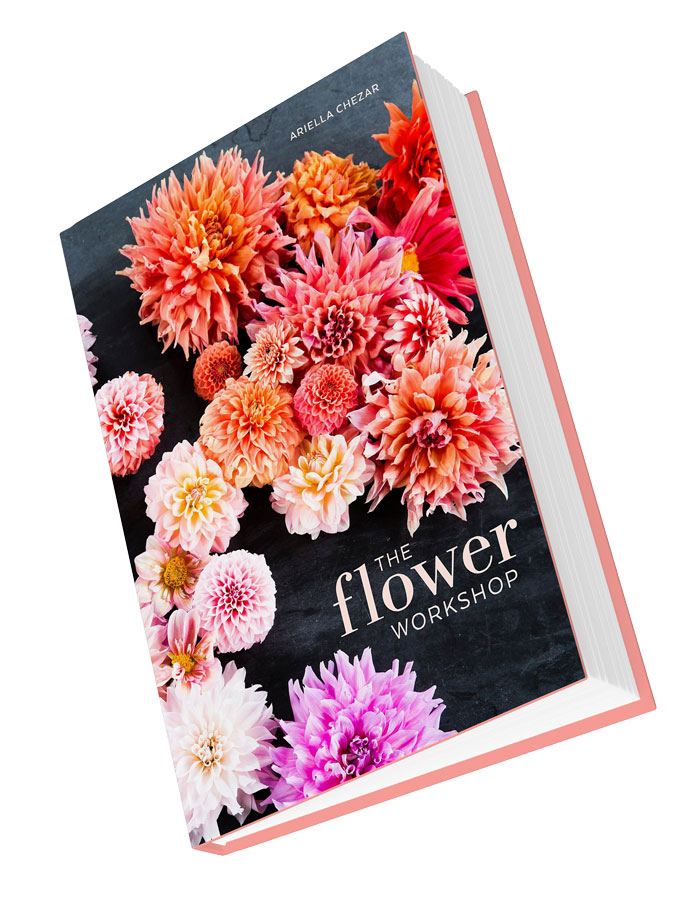 7: The Flower Workshop: Lessons in Arranging Blooms, Branches, Fruits, and Foraged Materials by Ariella Chezar & Julie Michaels

8: Everlastings: How to Grow, Harvest and Create with Dried Flowers by Bex Partridge
Believe it or not but the styling of dried flowers is coming back and growing with popularity. Everlastings is more than a How-To-guide, this book covers information on the ecological benefits of dried flowers, foraging, flower arranging, meditative benefits, and more. This book is full of information that a new florist to the most advanced florist can gain benefits from reading this book.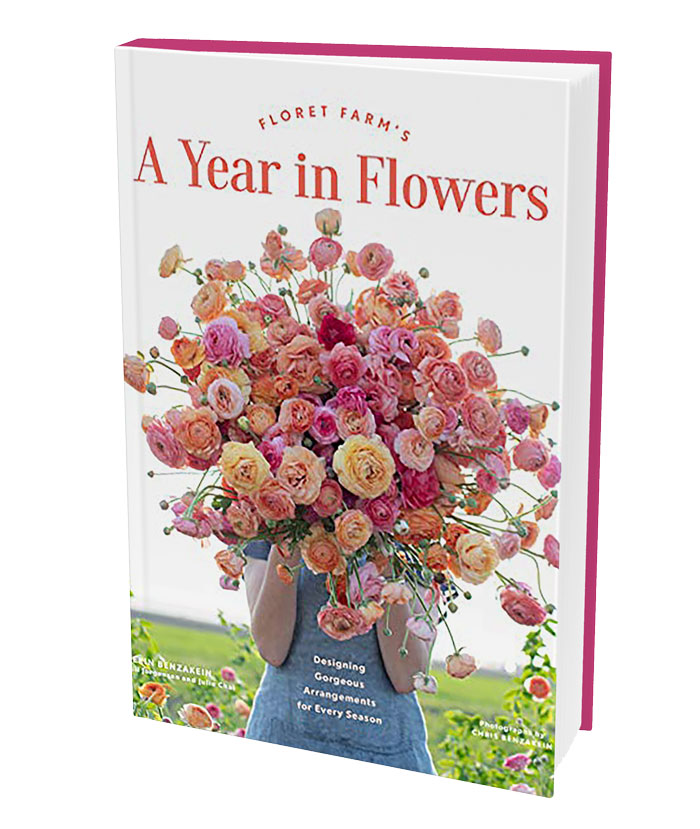 9:

Floret Farm's A Year in Flowers: Designing Gorgeous Arrangements for Every Season by Erin Benzakein
Floret Farm's A Year in Flowers is a beautiful and full-fledged guide to everything a reader needs to know about arrangements for all year long, harvesting shopping, or ordering flowers. This complete guide includes photos and care tips for over 200 varieties of flowers, easy-to-follow information on flower care, design techniques, and more. A must-have book for any florist!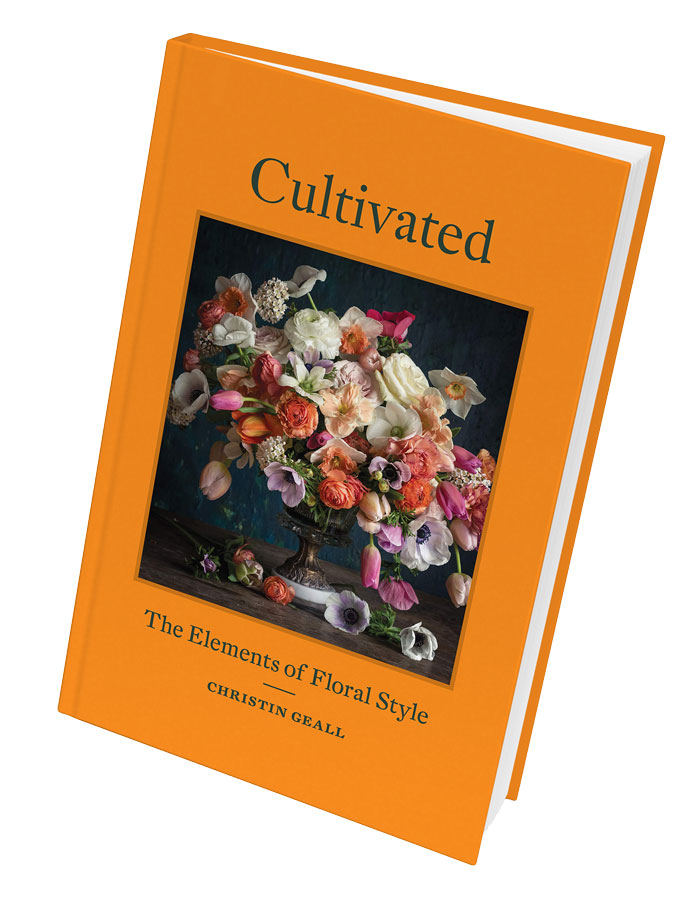 10: Cultivated: The Elements of Floral Style by Christin Geall
Cultivated: The Elements of Floral Style is richly informative on the art of floral style. Christin Geall gets the readers to think differently about their floral work by providing references from the fine arts, history, and more. Not only is floral design covered, but also choosing what plants to grow and arrange, selecting containers and tools, color and form, floral photography to even selling arrangements
Florists, Do you have any favorite books that you'd recommend to your fellow florists?
____________

Floranext makes great florist software. Florist websites, floral POS, florist wedding/event proposal software, and florist technology. Let us know if you want a free demo or try our software for free here.