Running a successful flower shop is about more than just arranging beautiful bouquets; it's also about drawing in customers and creating a welcoming environment that encourages them to explore your floral offerings.
In this blog post, we'll explore five effective strategies that florists can implement to entice people into their flower shops. From eye-catching displays to engaging workshops, these ideas are designed to elevate your flower shop's appeal and boost customer engagement.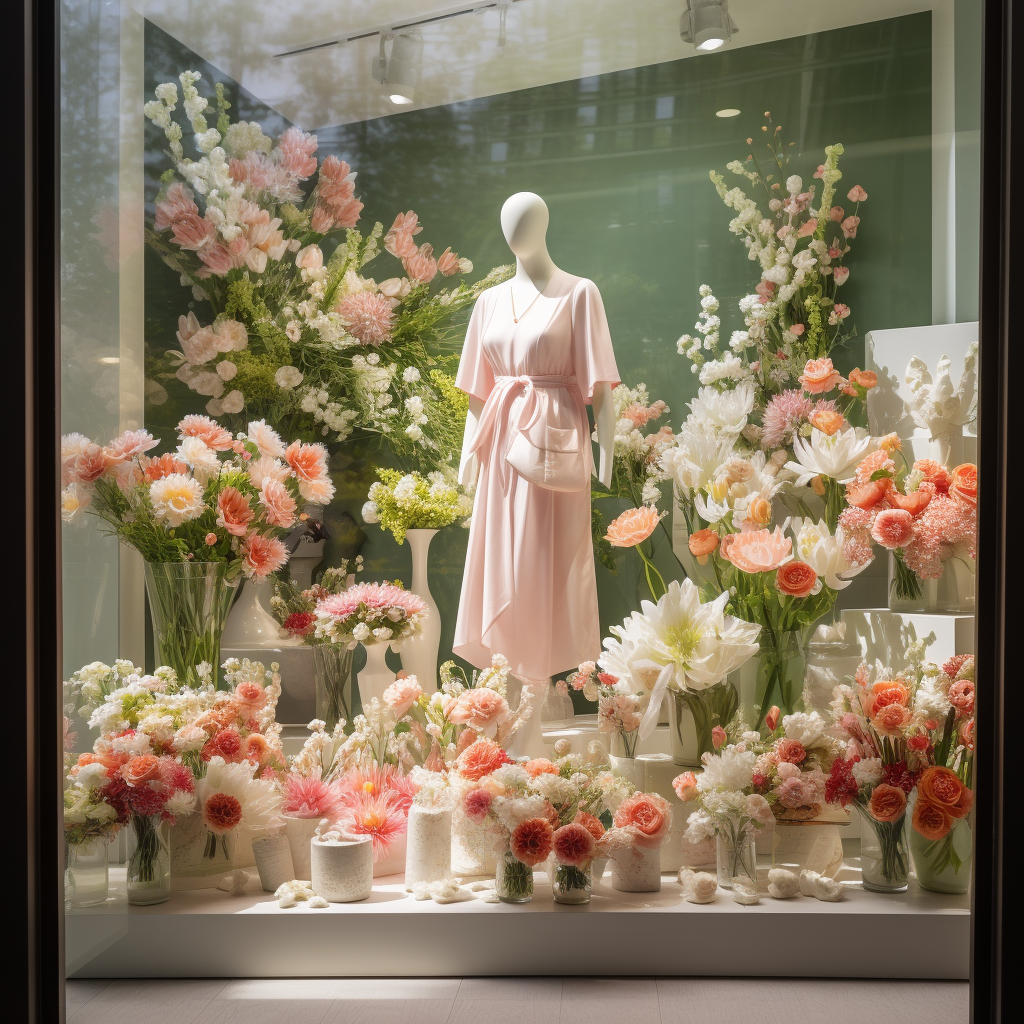 1. Captivating Floral Window Displays
The first thing potential customers notice about your flower shop is its exterior. Use this opportunity to create a captivating window display that stops passersby in their tracks. A well-designed window display showcases your creativity and gives customers a sneak peek of the beauty that awaits inside. Here are three examples of captivating window display themes:
Seasonal Splendor: Decorate your window with flowers and arrangements that reflect the current season. For instance, spring could feature an array of tulips and daffodils, while winter might showcase elegant poinsettias and evergreens.
Color Themes: Create displays based on specific color palettes. You could arrange flowers in varying shades of a particular color to create a visually striking effect.
Event-Inspired: Tailor your displays to upcoming holidays or events. Valentine's Day could feature romantic rose arrangements, while Mother's Day might highlight cheerful spring blooms.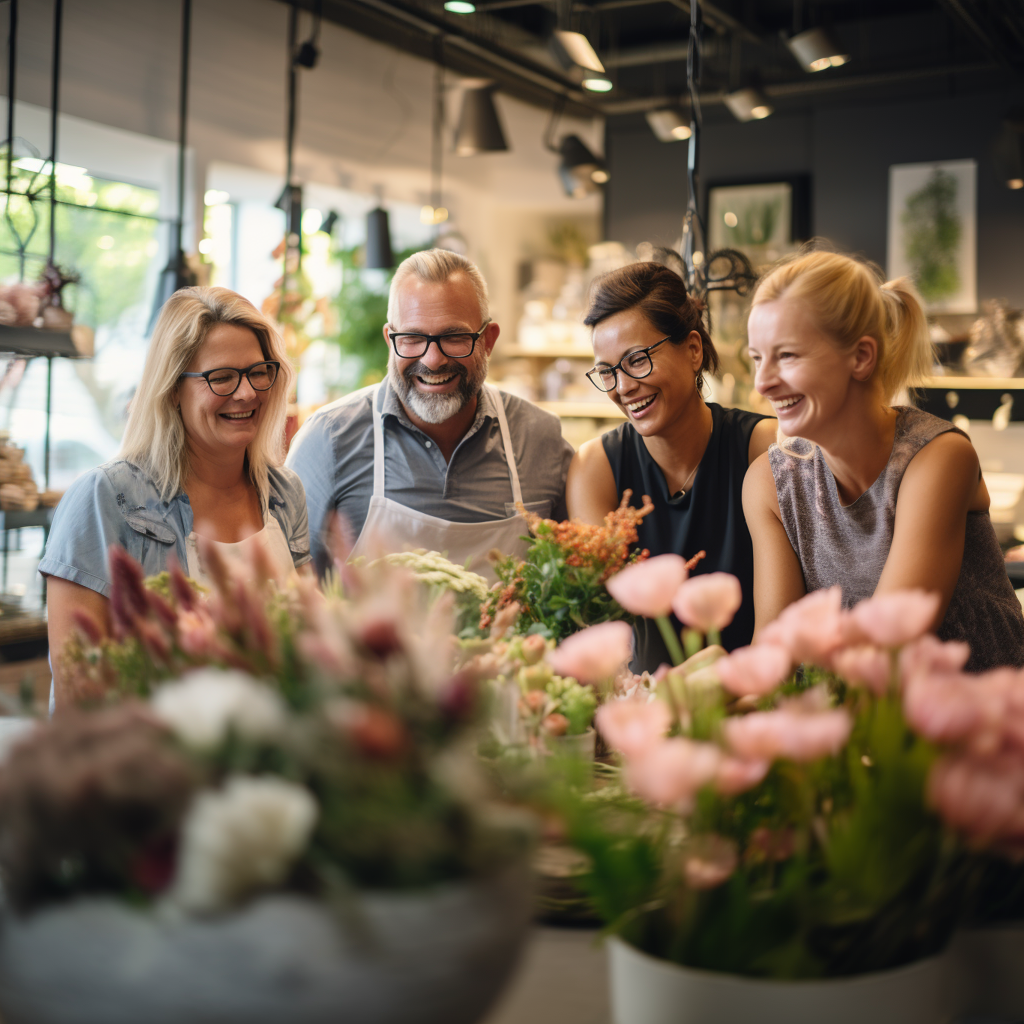 2. Interactive Floral Workshops and Classes
Engage your community and offer more than just flowers by hosting interactive workshops and classes. These sessions not only provide value to your customers but also create a unique reason for them to visit your shop. Here are a few workshop ideas:
Flower Arrangement Workshops: Teach customers how to create their own stunning arrangements. Offer different levels, from beginner to advanced, to cater to a wide range of skill levels.
Terrarium-Making Classes: Capitalize on the growing trend of indoor gardening by offering workshops on creating captivating terrariums.
Floral Design 101: Take customers through the basics of floral design, helping them understand the principles behind aesthetically pleasing arrangements.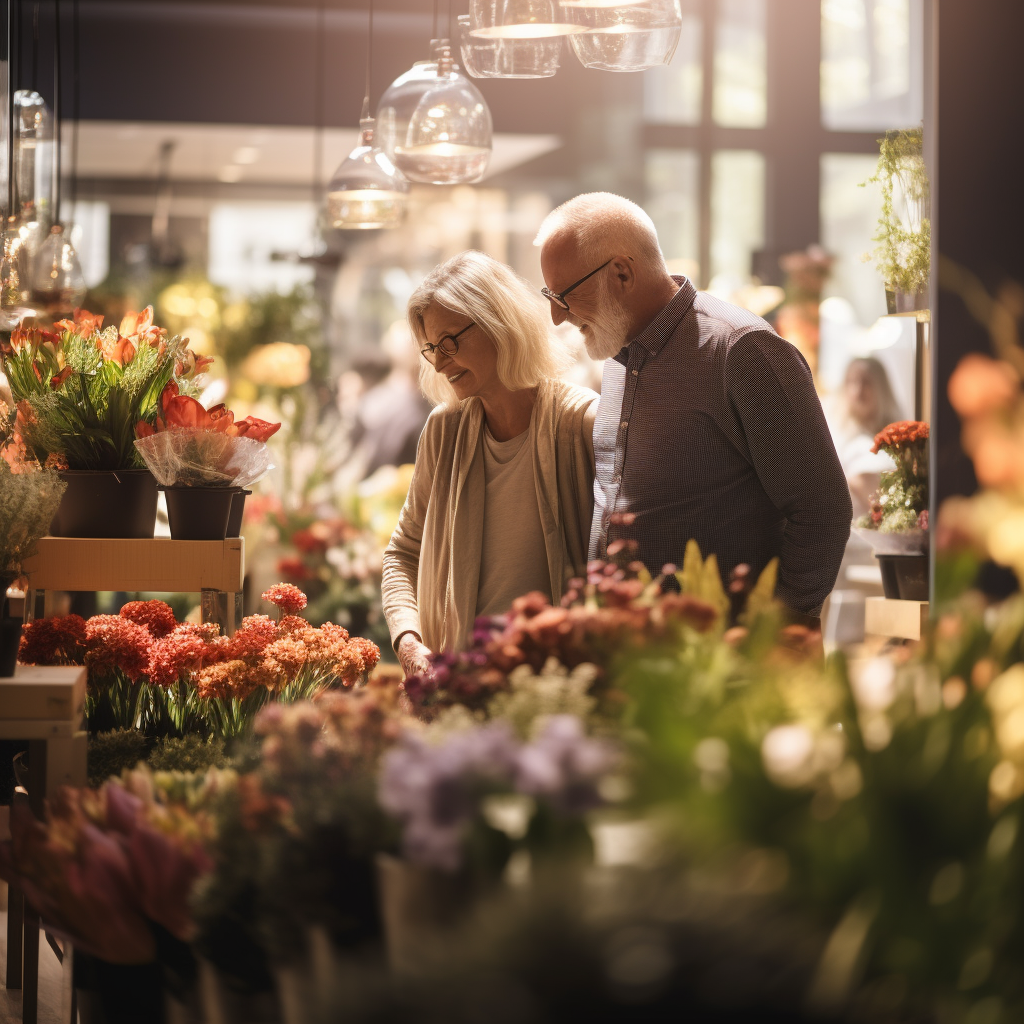 3. Floral Loyalty Programs and Special Offers
Rewarding loyal customers and enticing new ones is essential for any business. Implementing a loyalty program or offering special deals can provide the extra push needed to get people through your door. Consider these examples:
Frequent Buyer Program: Offer a loyalty card that tracks customers' purchases, providing discounts or a free bouquet once a certain spending threshold is reached.
Bundle Deals: Combine different flower arrangements or add complementary products like chocolates or candles to encourage larger purchases.
Seasonal Discounts: Run limited-time offers tied to specific seasons or holidays to attract customers looking for special deals.

4. Online Engagement and Social Media
In this digital age, an online presence is crucial for any business. Use social media platforms to showcase your floral creations and interact with your audience. Here are a few ways to leverage online engagement:
Instagram-Worthy Moments: Create arrangements that are visually stunning and encourage customers to share their in-store experience on social media.
Behind-the-Scenes Sneak Peeks: Give your audience a glimpse into your creative process through behind-the-scenes content.
Interactive Polls and Contests: Engage your audience by running polls about their favorite flower arrangements or hosting contests with flower-related prizes.

5. Community Involvement and Partnerships
Becoming an integral part of your community can significantly boost foot traffic to your flower shop. By partnering with local businesses and engaging in community events, you can build a strong presence. Consider these ideas:
Collaboration with Cafes: Partner with a nearby café to display your flowers, enticing café-goers to explore your shop.
Event Sponsorship: Sponsor local events like farmers' markets or art fairs by providing flower arrangements for decoration.
Workshops in Schools: Offer flower-arranging workshops in local schools, fostering community connections and introducing children to the art of floral design.
Remember, it's not just about selling flowers; it's about providing an experience that keeps customers coming back for more. So, put these strategies into action and watch as your flower shop blossoms into a thriving hub of floral inspiration and community engagement.
Other Popular Florist-Related Articles
What Are Flower Wire Services?
Swoon-Worthy Flower Shop Interior Designs
Opening a Flower Shop – What I Wish I Knew!
Easiest Way to Increase Flower Shop Profits | Upselling 101
Top 10 Essential Books For Florists
Top 10 Of The World's Weirdest Flowers
10 Floral Tools Every Florist Should Have
Top 10 Ways to Make a Profit Owning a Flower Shop
——————–

Thank you for reading the Floranext florist blog. Floranext Love Florists and we are committed to bringing flower shops the best information and tips to run their floral business. Click here to learn more about our florist software and how you can upgrade your florist website or floral point of sale.

Tags: