If you're a passionate florist looking to bloom in the competitive floral industry while nurturing your business, these Top 10 proven strategies will not only help you stand out but also ensure your venture blossoms with success. From creative marketing techniques to savvy cost-saving approaches, we've got you covered with the most lucrative methods to reap the rewards of your floral passion. Let's dive in and uncover the path to prosperity in the captivating world of flowers!

1. Don't give your flower services away for FREE!
To ensure profitability, it is essential to charge for every aspect of your floral designs—yes, absolutely everything! When determining the pricing for your creations, remember to include the cost of ALL flowers, even those extra ones added to enhance the overall look. Additionally, factor in the cost of ALL supplies, including containers, floral foam, glue, or tape, as well as the cost of ALL LABOR. Time is a valuable resource, and it should not be given away for free.
As for the markup on each design, a general guideline is to apply a markup of 3.5-5. However, keep in mind that each floral shop may handle this differently, considering factors such as the cost of living, city size, overhead expenses, supplier prices, and more. Remember, designs that require significant labor will naturally cost more, not solely due to the flower and supply expenses, but primarily because of the artistic skill and effort invested. As a floral artist, your creations carry unique value.
2. Shop Around for your Florist Flowers and Supplies
Ensure you never rely solely on a single supplier for your flowers and supplies. Despite having preferred wholesalers, it is beneficial to explore other options. Conduct thorough research and compare prices from various suppliers to reduce costs before making any purchases.
Consider setting up standing orders for your most popular flowers to optimize cost efficiency. Knowing the upfront cost of your flowers for any arrangement allows you to price them profitably. However, be cautious not to over-order, as disposing of excess flowers will eat into your profits. Sometimes, it is wiser to buy smaller quantities weekly rather than risk wastage.
To secure better pricing, aim to be one of your wholesaler's top customers. This can be achieved by consistently paying your bills on time, demonstrating loyalty whenever possible, and providing constructive feedback to help them improve their services.
When placing orders for events or weddings, it is crucial to do so well in advance. Giving your supplier ample time to order from growers earlier can lead to cost savings and ensure a smoother process overall.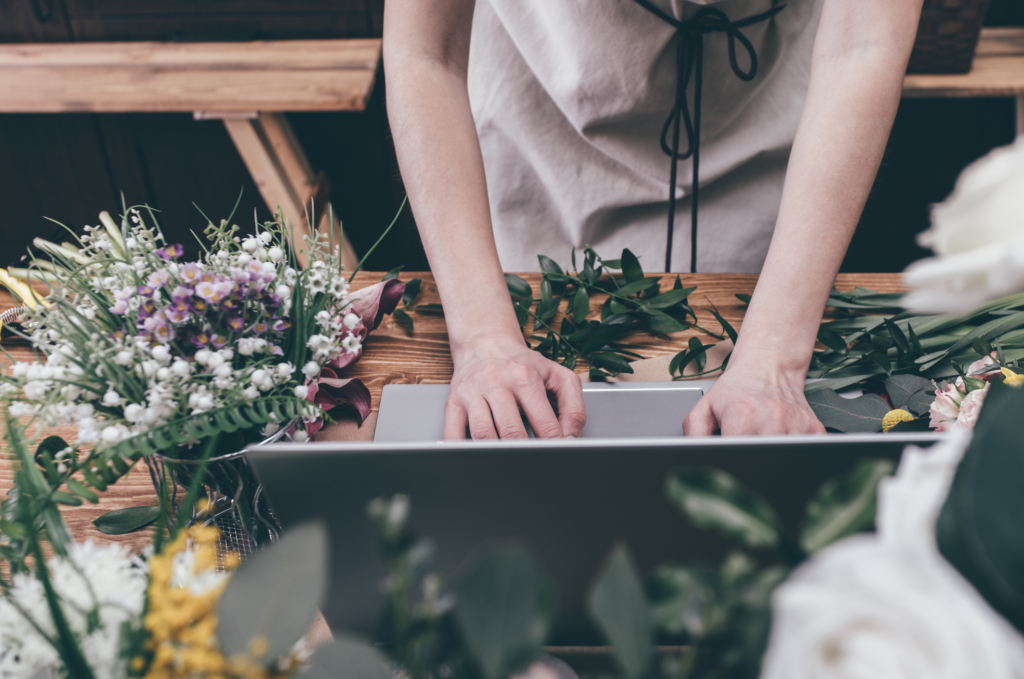 3. Rethink Wire Service Orders for Your Flower Shop
Addressing this topic can be sensitive for many, and it has the potential to impact your profits significantly. Begin by examining your wire service statement and assessing your flower cost, supplies, labor, and time. Are you generating a profit from these orders? Are these orders truly worth pursuing?
4. Sell more than just Flowers in your Shop
Increase your shop's profitability effortlessly by incorporating various simple items like home décor, candles, and sweets. By doing so, you can augment your sales without incurring additional labor expenses. Don't forget to showcase these new items on your website to attract more customers and drive additional sales.
Consider exploring the talent of local artists in your vicinity. You could collaborate with them and display their unique creations on consignment. This arrangement benefits both parties as you gain increased foot traffic and profit, while the artists gain exposure and a platform to showcase their work. It's a win-win situation for everyone involved.
5. Teach a Class
Looking to attract fresh clientele and boost revenue during slower periods? Why not consider offering engaging classes? Floral workshops provide an enjoyable and cost-effective approach to enhance your shop's visibility and financial gains. Conducting just one class per month can yield a profit of $500.00 or even more.
Taking inspiration from the trendy 'Paint Nights,' hosting workshops at nearby eateries and coffee shops has gained immense popularity in Southern California. To gather more creative ideas, you can explore the 'Brews and Blooms' Facebook page. This way, you'll tap into the thriving community and appeal to a broader audience while bringing in new customers and increasing your shop's revenue during slower times.
6. Would you like a box of chocolates with that?
Is your team engaging in upselling practices? When shopping at large department stores or fast-food eateries, upselling is a common strategy employed to increase profits. Implementing upselling as a mandatory practice in your shop can significantly boost profitability.
According to Dr. Jon M. Hawes, director of Akron University's Fisher Institute for Professional Selling, upselling can make a substantial difference in the financial success of a business. Revenues generated from upselling often surpass the store's break-even point, leading to rapid growth in profits. Retailers frequently experience sales increases of 20 percent or more once they adopt upselling techniques.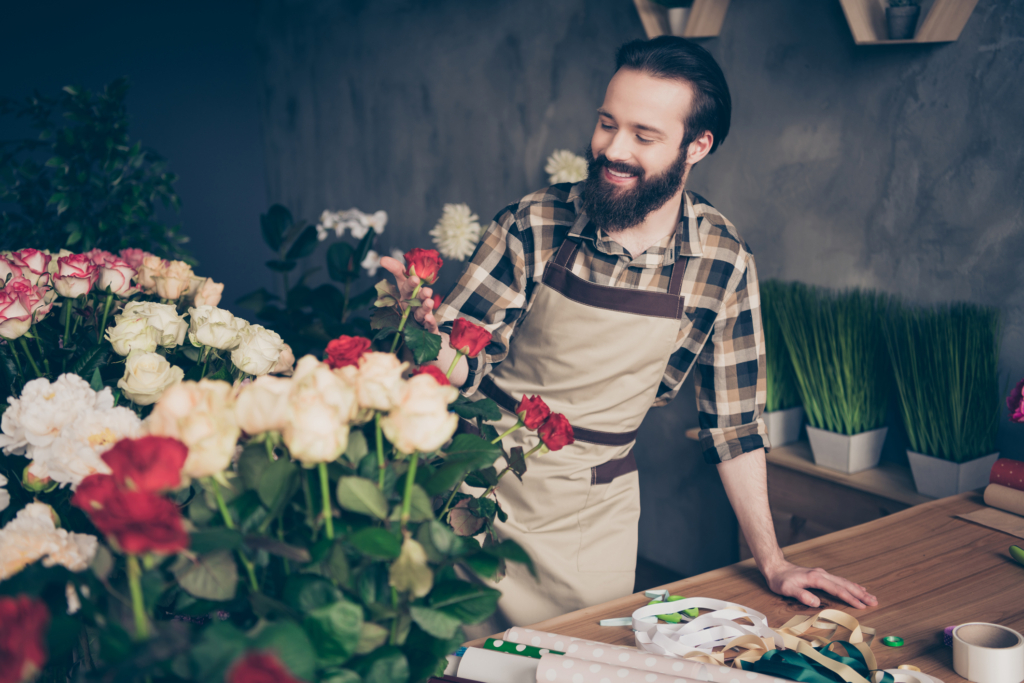 7. Subscription Flowers
One highly effective approach to ensure a steady income stream is by arranging regular flower deliveries on a daily, weekly, or monthly basis. By collaborating with restaurants, corporations, or shops, you can offer them a fresh and unique floral arrangement based on their needs and significantly enhance your cash flow.
8. Rent Your Flower Shop Space
Absolutely! You can indeed monetize your space effectively by renting it out. If you find yourself lacking the time to accommodate weddings, fret not, as there are countless dependable wedding flower designers eager to grow their business without the burden of maintaining a physical shop. By offering them an area within your shop to work, you create a mutually beneficial arrangement where they can thrive, and you can enjoy the profits.
Moreover, if you are located in an area with a significant DIY wedding community, you have another opportunity to capitalize on your space. Renting it out to these creative individuals will enable them to bring their wedding visions to life while providing you with an additional income stream. Embracing these rental options opens up exciting possibilities for maximizing your shop's potential and fostering collaborations within your community.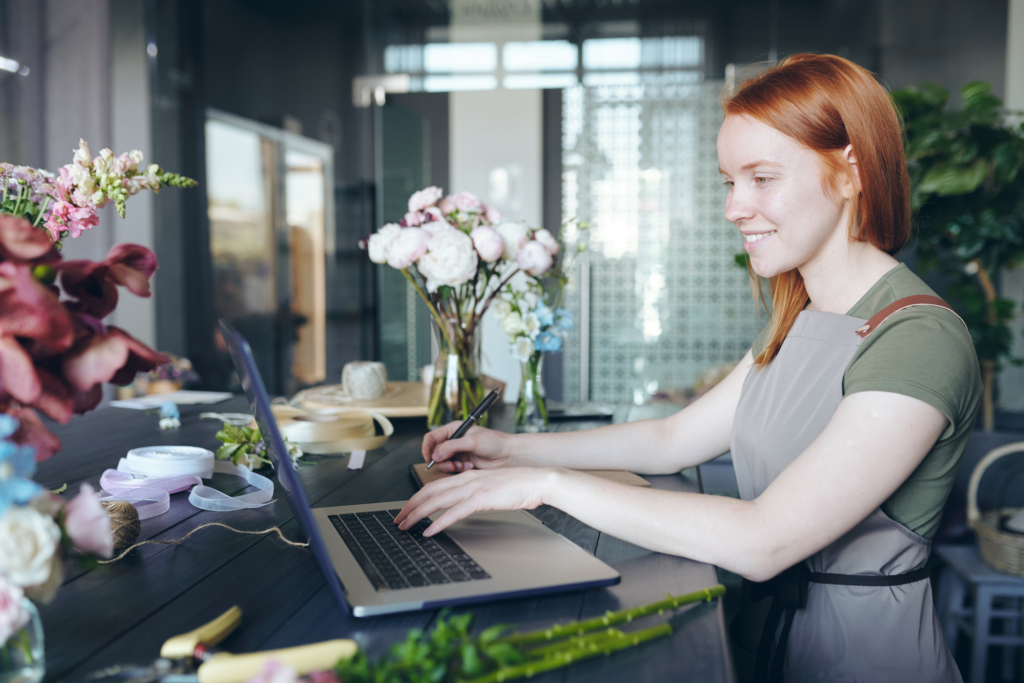 9. Advertising your flower shop
Utilizing web-based advertising, such as Google Adwords, presents an excellent opportunity to attract a larger audience to your e-commerce site and physical store, all at a nominal cost per month. Adwords undoubtedly stand as our primary and most effective method for boosting profits. To gain further insights, explore our Google Adword Blog Post.
AdWords are a great tool for making your marketing automated; all you have to do is prepare your keywords, decide on your budget, and let AdWords reach those who are seeking your services profitably.
10. Volume Flower Arrangements
During the holiday season, consider creating a selection of unique and cost-effective floral arrangements that require minimal labor. These special holiday designs should be highlighted and promoted extensively. By offering these pre-designed options instead of crafting each one individually, your flower shop can save on labor and floral costs. This strategy will enable you to provide attractive choices to customers while maximizing efficiency and savings.
We welcome you to share additional ideas for boosting profits in the floral industry. Please feel free to leave your suggestions in the comment section below. We look forward to hearing your innovative thoughts!
Other Popular Florist-Related Articles
What Are Flower Wire Services?

Swoon-Worthy Flower Shop Interior Designs

Opening a Flower Shop – What I Wish I Knew!

Easiest Way to Increase Flower Shop Profits | Upselling 101

5 Ways to Get People Into Your Flower Shop

Top 10 Essential Books For Florists

Top 10 Of The World's Weirdest Flowers

10 Floral Tools Every Florist Should Have

 

Tags: