Floral artistry is a delicate and intricate craft that involves arranging flowers into beautiful compositions that evoke emotions and capture the essence of nature's beauty. To excel in this art, florists rely not only on their creativity and expertise but also on a range of specialized tools that help them bring their visions to life.
Whether you're an aspiring florist or a seasoned professional, having the right floral tools can make a world of difference in your creations. In this blog, we'll explore the ten must-have floral tools that every florist should have in their toolkit.

1. Floral Knife
A sharp and precise floral knife is a florist's best friend. It's used for cutting stems cleanly and at the right angle, ensuring that flowers can absorb water effectively. With its sharp blade, a floral knife minimizes damage to delicate stems and makes clean cuts, promoting longer flower life.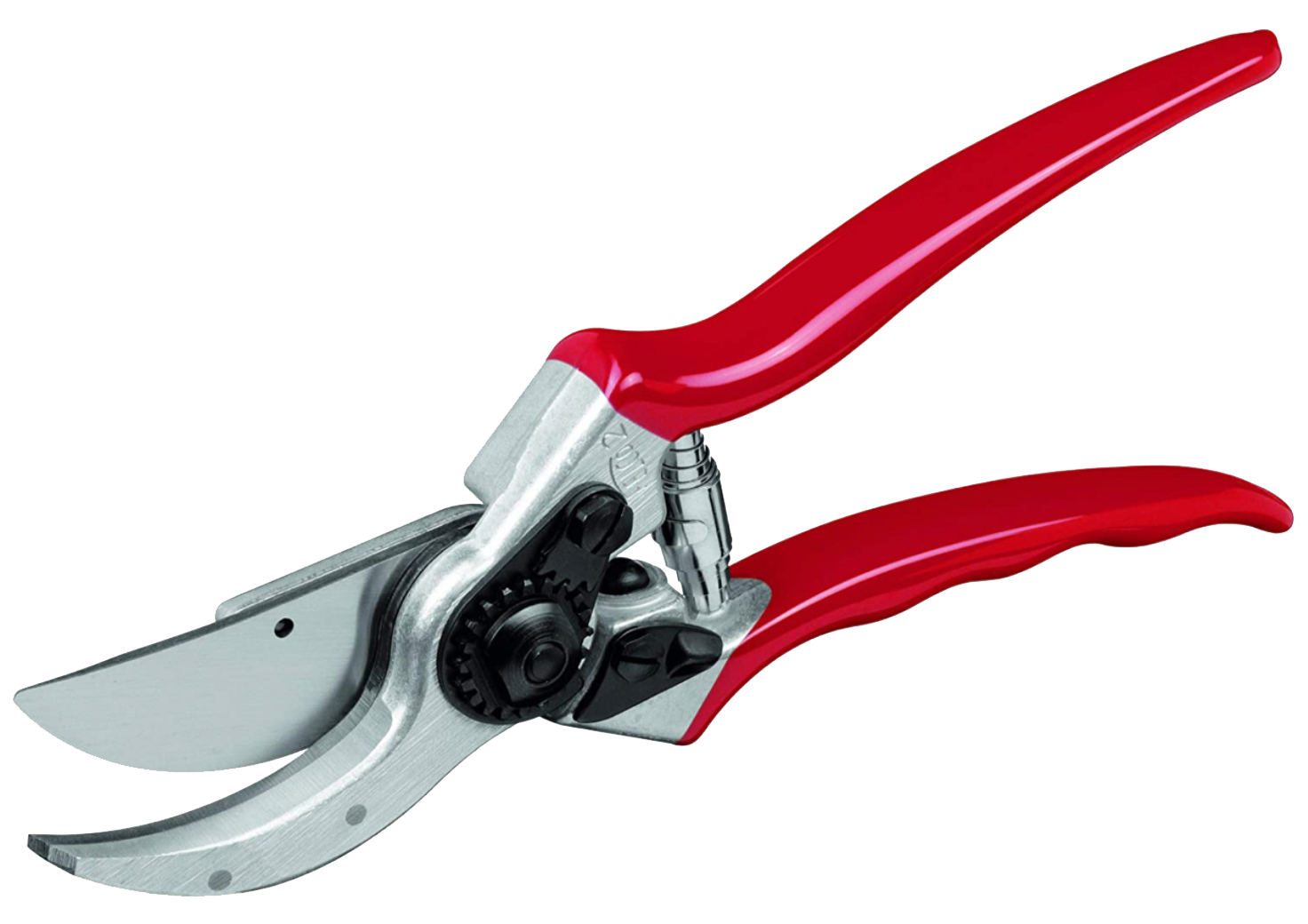 2. Floral Branch Cutters
Unlike the delicate stems of flowers, branches can be tough and challenging to cut. Floral branch cutters are designed to handle thicker stems, making it easier to trim branches and woody stems while maintaining the integrity of the plant material.

3. Floral Cages
Floral Cages are sturdy cages made out of plastic that can be filled with floral foam. The Floral cages can be easily secured with floral tape or florist wire to easels, candelabras, pillars, and other structures.  Floral Cages are an essential tool for florists when designing for sympathy, weddings, parties, and or oversized floral arrangements.

4. Flower Thorn Strippers
Removing thorns and leaves from stems is a crucial step in preparing flowers for arrangements. Thorn strippers are designed to swiftly and effortlessly strip thorns and excess foliage, ensuring the focus remains on the blooms themselves.

5. Floral Tape
Floral tape is a flexible, self-adhesive tape that florists use to secure stems together, create boutonnieres, and even conceal mechanics in arrangements. It's an essential tool for achieving seamless and polished-looking designs.

6. Floral Foam
Floral foam provides a stable base for arranging flowers in containers. It holds water, keeping flowers hydrated and extending their lifespan. Florists use floral foam to create intricate designs and ensure that blooms are securely positioned.

7. Florist Wire
Floral wire comes in various gauges and is used to reinforce stems, create support structures, and add flexibility to arrangements. It's indispensable for creating elaborate floral designs and ensuring that stems stay in place.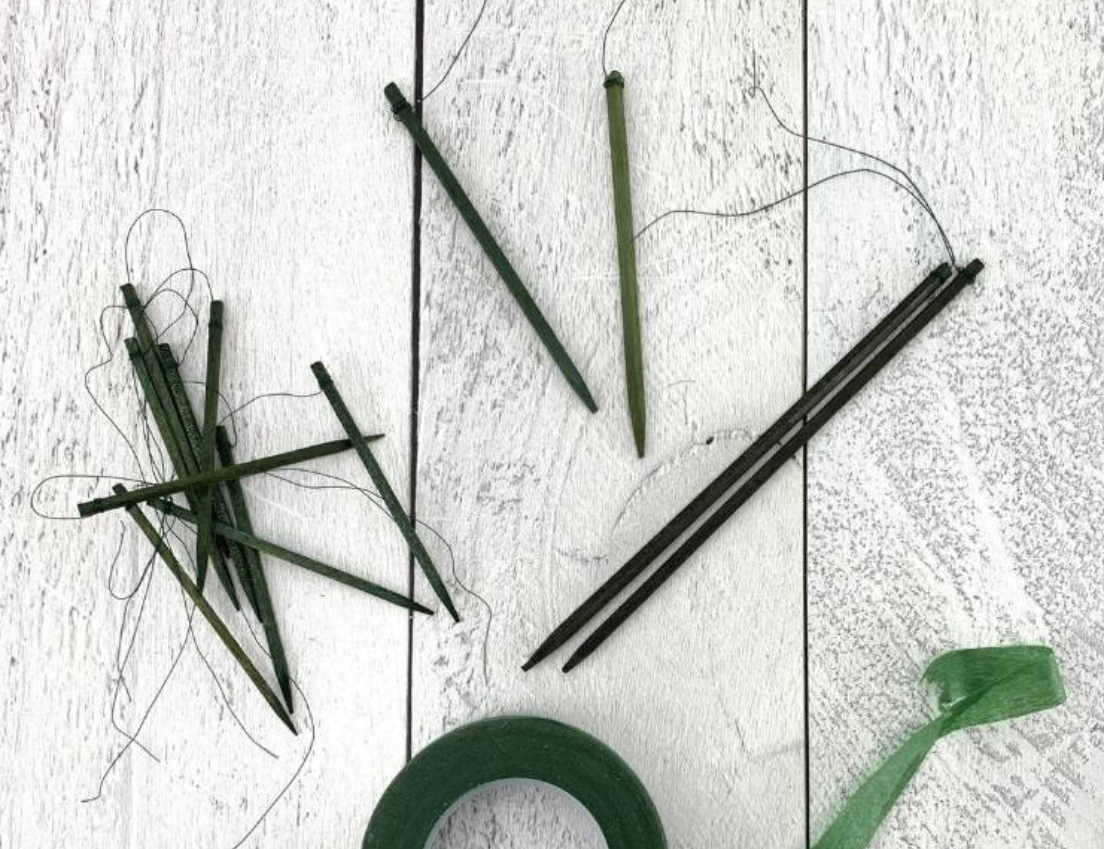 8. Floral Picks
Floral picks, also known as water picks, are small tubes filled with water that can be attached to individual stems. They're particularly useful for preserving the freshness of delicate flowers that tend to wilt quickly.

9. Floral Adhesive
Floral glue is a specialized adhesive that helps florists affix elements like ribbons, decorative accessories, and even small blooms onto arrangements. It's a valuable tool for adding intricate details and personal touches to designs.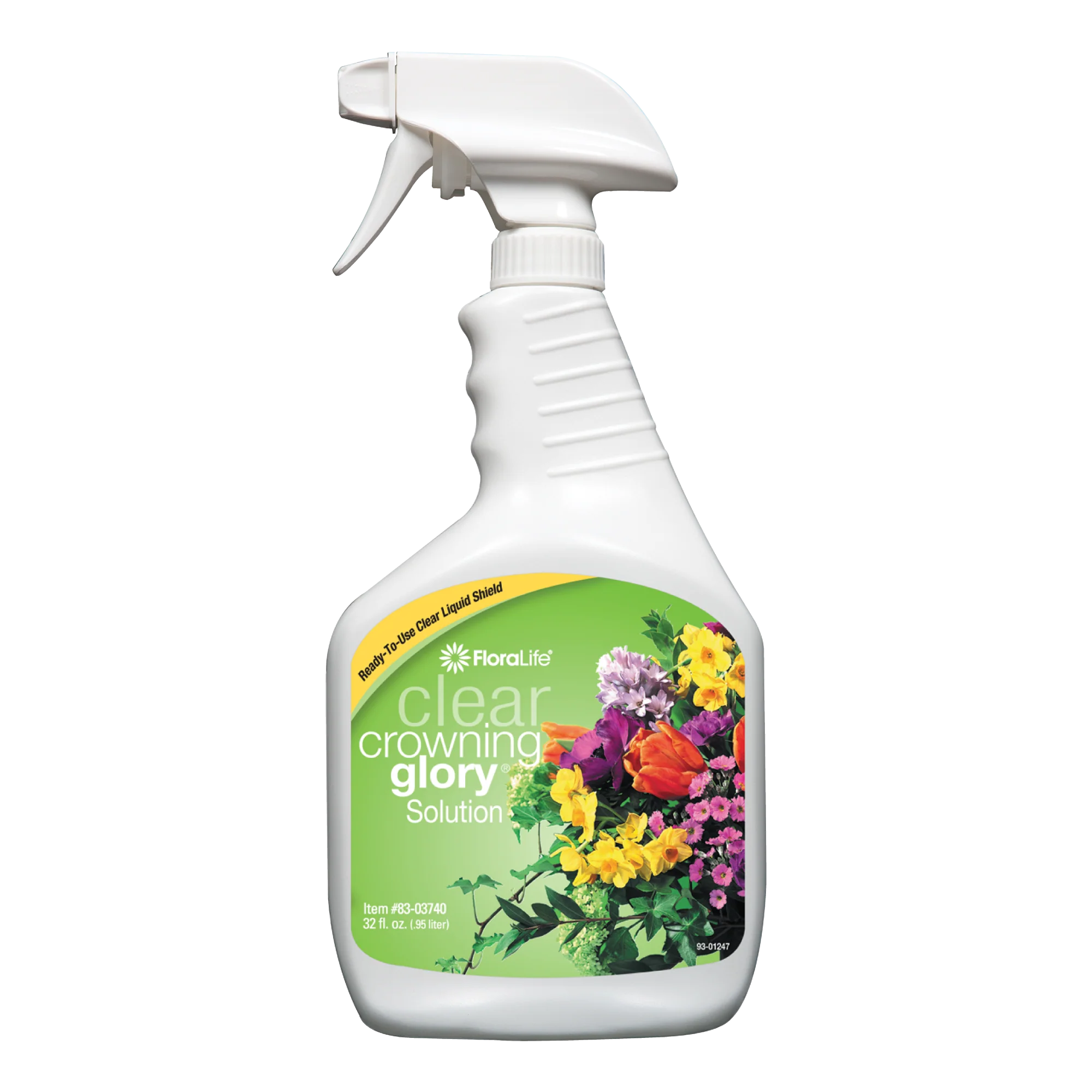 10. Floral Crowing Glory
Floral Crowning Glory is a spray-on solution that extends the life of fresh flowers by creating a protective barrier over their petals and leaves. It helps to prevent dehydration and wilting, making arrangements look vibrant for longer.
Floral design is an art that demands precision, creativity, and the right tools. Equipping yourself with essential floral tools like a floral knife, branch cutters, floral cages, and others can elevate your arrangements to new heights. These tools not only enhance your efficiency but also contribute to the longevity and beauty of your floral creations.
So, whether you're an amateur florist or a seasoned pro, make sure your toolkit is well-stocked with these indispensable floral tools. Your blooms will thank you, and your clients will be delighted with the stunning arrangements you create.
Florists, is there a tool that you use that didn't make the list? Please post your comments below!
Other Popular Florist-Related Articles
What Are Flower Wire Services?
Swoon-Worthy Flower Shop Interior Designs
Opening a Flower Shop – What I Wish I Knew!
Easiest Way to Increase Flower Shop Profits | Upselling 101
5 Ways to Get People Into Your Flower Shop
Top 10 Essential Books For Florists
Top 10 Of The World's Weirdest Flowers
Top 10 Ways to Make a Profit Owning a Flower Shop
____________

Thank you for reading the Floranext florist blog. We are committed to bringing flower shops the best information and tips to run their floral business. Click here to learn more about our florist software and how you can upgrade your florist website or floral point of sale.